Career and Technical Education
Welcome to Career & Technical Education at Red Rocks Community College!
CTE ensures a thriving Colorado economy by providing relevant and rigorous education that is connected, responsive and real. CTE at RRCC is serious about training individuals for employment in health care, computer technology, renewable energy trades, and many other interesting and dynamic careers.
Career & Technical Education Programs offered at RRCC
Accounting
http://www.rrcc.edu/business
Air Conditioning, Heating and Refrigeration
http://www.rrcc.edu/hvac
Business
http://www.rrcc.edu/business
Carpentry
http://www.rrcc.edu/carpentry
Computer Information Systems
http://www.rrcc.edu/computer-technology
Culinary Arts
http://www.rrcc.edu/culinary
Program taught in cooperation with Rocky Mountain Chefs of Colorado
Early Childhood Education
http://www.rrcc.edu/early-childhood-education
Electricity Commercial/Industrial/Residential
http://www.rrcc.edu/electrical
Emergency Management & Planning
http://www.rrcc.edu/emergency-management-planning
Emergency Medical Services
http://www.rrcc.edu/emergency-medical-services
Engineering Graphics Technology
http://www.rrcc.edu/engineering-graphics-technology
Fine Woodworking
http://www.rrcc.edu/fine-woodworking
Fire Science Technology
http://www.rrcc.edu/fire-science
Holistic Health
http://www.rrcc.edu/health/holistic-health
Law Enforcement (Police Academy)
http://rrcc.edu/law-enforcement-academy
Mechanical Trade: Air Conidtioning, HVAC & Plumbing
(See individual areas)
Medical Assistant/Medical Office Technology
http://www.rrcc.edu/medical-office-technology
Multimedia Graphic Design
http://www.rrcc.edu/multimedia
Nurse Aid
http://www.rrcc.edu/nurse-aide
Park Ranger Technology
http://www.rrcc.edu/park-ranger-technology
Phlebotomy
http://www.rrcc.edu/health/phlebotomy
Physician Assistant
http://www.rrcc.edu/physician-assistant
Plumbing
http://www.rrcc.edu/plumbing/
Radiologic Technology
http://www.rrcc.edu/radiologic-technology
Renewable Energy Technology
http://www.rrcc.edu/renewable-energy
RN Refresher
http://www.rrcc.edu/rn-refresher
Sonography
http://www.rrcc.edu/sonography
Paraeducator
http://www.rrcc.edu/paraeducator
Theatre Arts/Technology
http://www.rrcc.edu/theatre-arts-dance
Water Quality Management
http://www.rrcc.edu/water-quality-management
Programs in Cooperation with and Taught at Warren Tech
Auto Collision Repair
http://rrcc.edu/warrentech/auto-service-collision-customization/auto-collision-technology-courses
Automotive Customization
http://rrcc.edu/warrentech/auto-service-collision-customization/automotive-customization-courses
Automotive Service Technology
http://rrcc.edu/warrentech/auto-service-collision-customization/automotive-service-technology-courses
Cosmetology
http://www.rrcc.edu/warrentech/cosmetology
Power Equipment and Sports Vehicle Technology
http://www.rrcc.edu/warrentech/power-equipment-sport-vehicle-technology
Precision Machining
http://www.rrcc.edu/warrentech/precision-machining-technology
Welding
http://www.rrcc.edu/warrentech/welding
Colorado Career Cluster Model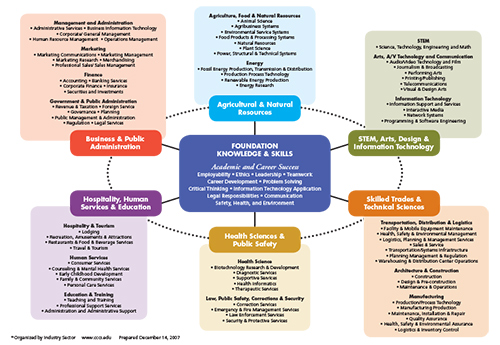 Download (.pdf)