Featured Classes
RRCC has classes to fit your busy schedule starting throughout the semester…classes that meet your elective and required course needs: online, weekend, accelerated, hybrid, self-paced, and newly designed classes based on student needs.
Learn about RRCC's different scheduling options here.
Featured/Late Start Classes for Summer 2015
Register for Late Start Communication classes before it's too late!
COM 125 602 Interpersonal Communication 

(

Class meets 7/18-8/02 -

only 3 weekends!)

COM 263 601 Conflict Resolution 

(

C

lass meets 7/25 and 8/1 - only 2 Saturdays)
---
Summer Speech-Language Pathology and Audiology Courses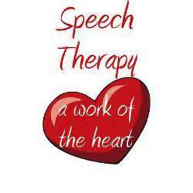 Want to help people and make a good income? Begin your career at RRCC to become a Speech-Language Pathologist or Audiologist! Enroll in CMD 160 470 this summer. Then, take other CMD courses this fall!  CMD courses also count as electives for the AA and AS Degrees!                               
CMD 160  Introduction to Human Communication Disorders
CMD 260  Introduction to Phonetics
CMD 266  Normal Language Development
CMD 267  Anatomy & Physiology of the Speech & Hearing Mechanism
All of these courses can be taken online! Search online for classes here.
---
Summer Communication Courses
Your key to success is Communication! Enroll in a summer COM course now!
2 week May classes (Interpersonal, Public Speaking)
3 weekend classes (Interpersonal)
2 Saturday classes (Conflict Resolution)
8 or 9 week classes (Com in Health, Intercultural, Interpersonal, Public Speaking, Career Com, Conflict Resolution)
Search online for classes here.
---
Summer Sociology and Psychology Courses

and/or



Click here for more info on these classes.
---
Interested in social work? We have a new transfer agreement with Metro State University!
Register for these two classes for fall semester:
SWK 100 201:  Introduction to Sociology
Offered in Arvada beginning Fall 2015 on Thursday nights (6-8:45)
SWK 120 601: Intervention Techniques
Offered in Lakewood Fall 2015 on Friday nights and Saturdays 8/21-9/12 (excluding Labor Day weekend)
Click here for more info.  Search online for classes here.
---
Learn more/sign up for Change through Challenge (MAN 150 - 001)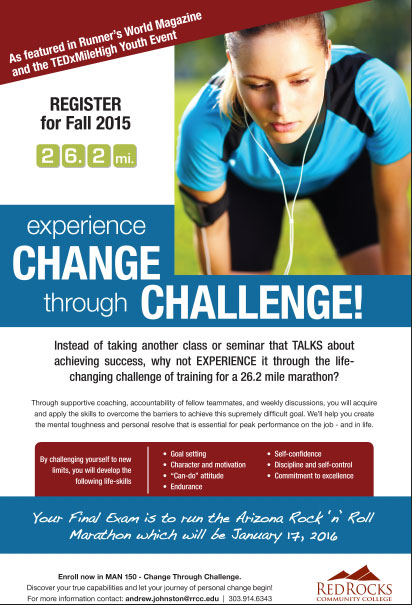 Click here to view .pdf for Change through Challenge.
Enroll for Fall 2015 Change through Challenge class here (MAN 150-001) on the ROCK.
Click here to see the Change Through Challenge TedTalk video.