Gay/Lesbian/Bisexual/Transgender (GLBT) Resource Center
Statement on Orlando Shooting from RRCC President
RRCC Students, Faculty and Staff,
Today we grieve over yet another mass murder. I'm heartbroken as are, undoubtedly, all of you at this tragic loss of life. It appears that this horrible incident targeted the Orlando LGBTQ community and our hearts go out to their families, friends, as well as to all who are affected by this. Our thoughts are also with our own RRCC LGBTQ community and we want to be sure that you have all the support you need. Jen Macken, our Director of Inclusion and Diversity, as well as Katey Parsons, our Student Behavioral Health Counselor, are available to you for support.  
In the days ahead, we'll know more about the individual who committed this atrocity. Whatever his affiliations, we know that his behavior was reflective of his own hate, ignorance and illnesses. We will resist any misguided efforts to extend blame where it is not deserved. I encourage you all to do the same.
We can only hope that something good can come from this tragedy. I don't know what it will take to reduce the level of violence we see both in the US and, even more so, abroad, but I know that it will likely be up to many of you, the next generation of leaders and advocates, to make it happen.
Resources for Students in Wake of Orlando Tragedy
Helplines:
·         LGBT Suicide Prevention Lifeline (The Trevor Project)
·         LGBT Help Line and Peer Listening Line (Fenway Health)
Resources:  
·         Trevor Project's List of Local Resources
·         Sage: Services and Advocacy for Gay, Lesbian, Bisexual and Transgender Elders
·         CenterLink Community of LGBT Centers
For Providers:
·         LGBTQ Issues and Child Trauma
·         Practice Guidelines for the Delivery of Trauma - Informed and GLBTQ  Culturally - Competent Care
Where to Find Us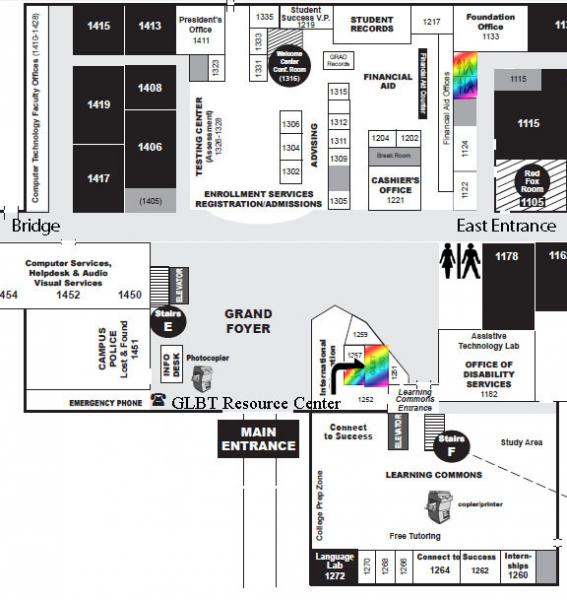 Trans* Resources
RRCC Preferred Name Change Form
 
Lending Library
Resources include books, handouts and DVDs covering:
GLBT Support
Homophobia
GLBT/Straight Issues
GLBT Health
Coming Out
GLBT Pride
GLBT History
Teaching Resources
To browse some of our offerings, visit http://www.librarything.com/catalog/RRCC.GLBT.
Click here for other resources.
Red Rocks Campus Resources
303.914.6901