Transfer Representative Visits
Red Rocks collaborates with many colleges to support students seeking transferability to four year schools.
February Transfer Representative Visits
February Visits 

Spring 2016 Transfer Fair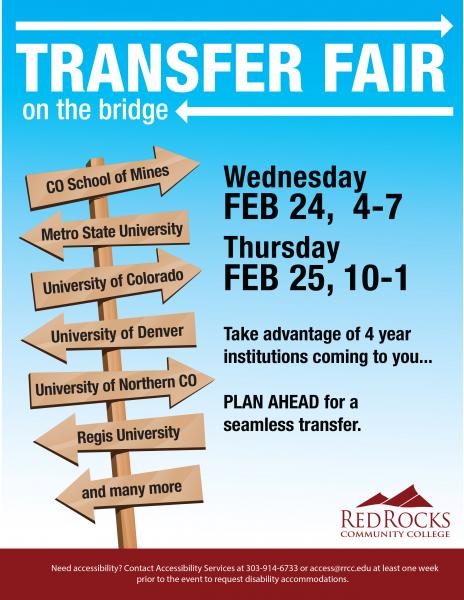 View list of Transfer Representatives available at the Transfer Fair
Transfer Days and Open Houses offered at other colleges
Test Drive your transfer options by attending a transfer day or open house at your chosen 4 year college or university.
View a schedule of other upcoming open houses at other colleges.