Veteran Services Resources
Useful Links and Points of Contact:
Page Index Links 
College Prep
Military Transcript websites
Transcript Evaluation 
Have all transcripts sent to:
RRCC
13300 W 6th Ave Box 8 Attn: Marie Darrow
Lakewood, CO 80228-1255
marie.darrow@rrcc.edu
Veterans Administration 
New to the Veterans Administration, visit:
http://www1.va.gov/opa/newtova.asp,
http://www.military.com
Returning Service Members, Operation Enduring Freedom/ Operation Iraqi Freedom (OEF/OIF).
For more information visit: http://www.oefoif.va.gov
24 Hour VA Nurse Health Line: 1.888.336.8262
Suicide Prevention Hotline: 1.800.273.8255
National Resource Directory
http://www.nationalresourcedirectory.gov
If you are a Veteran with a permanent service-related injury: Contact the VA Regional Office at 1.800.827.1000. If you have filed or plan to file a claim for disability compensation, service officers are available at no cost to the veteran. Service Officers provide veterans legal representation throughout the claims and decision process. Service officers are available through the following Veterans Advocacy Groups:

American Legion: Veterans need not be alone in their battles for benefits and medical care. Veterans are often forced to wage war against the paperwork and bureaucracy of government in order to get medical care or benefits. Here's some good news: American Legion department service officers (DSO) offer free advice and guidance for veterans who need to deal with the Department of Veterans Affairs (VA). Visit: http://www.legion.org/nadso/contact

Dean Casey
American Legion DSO
VA Regional Office, Denver
303.914.5586
Service Officers Lead the Way
Service officers are the key to the success of NVS. They advocate for veterans rights. Veterans need not be VFW members to take advantage of this assistance, which is provided free of charge.
With a nationwide network of service officers, both on the Department (state) level (full time, professional advocates) and Post level (volunteer advocates), NVS assists more than 120,000 veterans and their families each year. Annually, Department Service Officers (DSOs) garner over a billion dollars in compensation benefits
Colorado State Veteran Service Officer: Jorge Arredondo  (303)284-6077
Peter P. Mortaro | County Veterans Service Officer

Jefferson County Department of Human Services | Community & Workforce Development Division

3500 Illinois St. Suite 1600 Golden, CO 80401

303-271-4205 office | 303-271-8375 fax
Women Veterans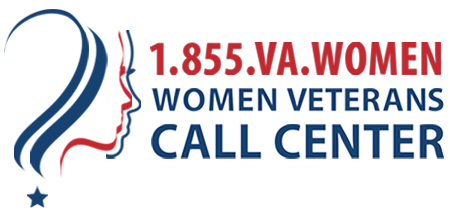 The Women Veterans Call Center (WVCC) is expanding its outreach to women Veterans with a new online, one-to-one chat function. The new service enables women Veterans to go online and anonymously chat via real-time text messaging with a trained WVCC representative. All the representatives at the Women Veterans Call Center are women, many of whom are Veterans themselves. The new feature provides women Veterans with another avenue to ask general questions about benefits, eligibility, and services specifically for women Veterans.  chat is available by visiting the Women Veterans Health Care Web page at http://www.womenshealth.va.gov and clicking the "Chat with the Women Veterans Call Center" icon.
Sourcebook: http://www.womenshealth.va.gov/WOMENSHEALTH/docs/Sourcebook_Vol_3_FINAL.pdf
Local Veteran Serving Organizations 
Counseling Services, Behavioral Health 
RRCC and JCMH offer free veteran counseling. Call Mary Nicoll  (303) 432-5304 www.rrcc.edu/counseling
Jefferson County Mental Health for Veterans and Military Families http://www.jcmh.org/services/veterans-services/
The VA has both inpatient and outpatient mental health options. (303) 399-8020
Vet centers offer counseling away from the VA. (303) 326-0645
Family Resources 
Substance Abuse 
Treatment: Substance Abuse treatment and other resources https://addictionresource.com
Sober Fun: Phoenix Multi sport Enjoy the hiking, running, biking and other social events in a substance free environment, 2233 Champa St, Denver, CO 80205 Phone: 720-440-9175 
Employment 
Local Veterans Organizations:
Faculty and Civilian Resources
If you have a part-time job and GI-Bill payment, you are likely eligible for a lot of helpful services like a monthly cash for groceries, free comprehensive medical services (outside the VA), subsidized child care. Get all the details through the link below. 
Faculty and Civilian Resources
Other Resources 
(link is external)(link is external(link is external)
Hospitals
Lutheran Medical Center
303-914-2680
Denver VA Hospital
303-399-8020, 1-888-336-8262
St. Anthony Hospital
303.629.3511
VA Regional Office Clinic, Lakewood CBOC
303.914.2680
 
 
Shopping
Colorado Mills
303.384.3000
Belmar
303.742.1520
Flat Iron Crossing Mall
720.887.7467
Westminster Mall
303.428.5634
 
Libraries
Denver Public Library
720.865.2401
Jefferson County
303.235.5275
 
 
Animal Care
Animal Critical Care
303.239.1200
Aspen Ridge Animal Hospital
303.216.1313
Garrison Animal Care Clinic
303.202.6200
Glens Animal & Bird
303.238.6464
MaxFund No-Kill Animal Shelter
303.595.4917
Table Mountain Veterinary Clinic
303.279.1701
 
Entertainment
Happenings around Denver
5280.com
Lakewood Cultural Center
303.987.7876
Red Rocks Amphitheater
720.865.2494
Red Rocks Community College Theatre
303.914.6458
 
 
Housing  
 
 
http://www.rrcc.edu/housing/
Community Help