Contact Information
Yarrow Spitzfaden - Employer Relations Coordinator
Yarrow brings deep customer focus and higher ed experience to her role as Employer Relations Coordinator at Red Rocks Community College (RRCC).   Prior to this, Yarrow helped build the Water Quality Management Technology department at RRCC as its first dedicated advisor.  She has been in customer service roles for most of her professional life and spent the last decade in higher education.  As an avid supporter of the skilled trades, she is applying her ability to build relationships connecting vocational industries with academia to this trailblazing program and the needs of a fast-growing field.
Yarrow holds a BAS degree in Management from Regis University, as well as an AAS degree in Water Quality Management Technology from Red Rocks Community College in Lakewood, CO.
Contact Yarrow Spitzfaden to discuss starting a Cybersecurity Apprenticeship at your business
yarrow.spitzfaden@rrcc.edu
Mary Ann Tillman - Apprenticeship Student Advisor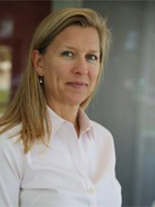 Prior to joining Red Rocks Community College as an advisor, Mary Ann spent more than 20 years in the software and technology sector.  She has managed products and run marketing organizations for tech companies that serve the IT, networking, telecom, healthcare, communications, and non-profit markets.
Mary Ann holds a Bachelor of Science degree in marketing with a minor in international business from Miami University in Oxford, Ohio.
If you'd like to become a Cybersecurity Support Technician apprentice, contact
maryann.tillman@rrcc.edu
303-914-6249
About Red Rocks Community College: We are a two-year college with two beautiful campuses located in Lakewood and Arvada. With the help of our supportive learning community of faculty and staff, we offer flexible online, weekend, self-paced, accelerated and traditional classes that transfer easily to any four-year college in Colorado. RRCC is a community college that provides degrees and certificates for new or returning students, and concurrent enrollment for high school students since 1969.