Claro Online Content
Online 2020 Issue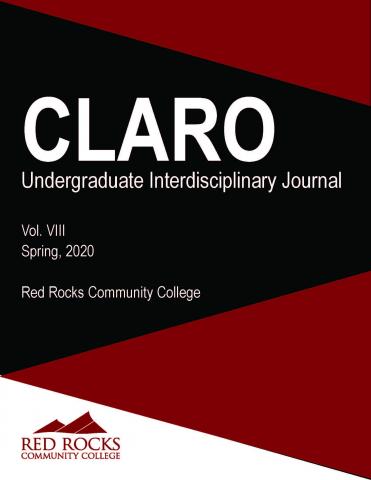 Featured video content from the Claro 2016-2017 Edition 
Included in this playlist:
Death and Dying
Though often dreaded and undiscussed, death can illuminate, liberate, and educate, as Marie Feldmeier's philosophy of death and dying students discover.
Law and Order: The Government's Rules, Roles and Regulations
Students from Wendy Bird's legal environment of business class present an in-depth look at how the government, businesses, and politics collide as our society changes over time, especially in light of new research and technology.
U.S. Politics: The Times, They Are A-Changin'
Mike Coste's political science students uncover how America has found itself in a political era, the likes of which it has not seen before, and unearth possible solutions for a brighter, unified future.
Erotic Literature and Human Sexuality
Students from Fawn Oates & Stina French's learning community class explore many important aspects of sexual communication and gender identity.
Narratives of The Feminine: Body and Brain
These authors ask us to reimagine and revalue women's bodies and education, and the feminine principle psychologically.
Then & Now: Food Propaganda during WWI and Today
Laura Zeeman's anthropology students compare food conservation posters (related to measures put in place by Herbert Hoover) with modern food advertising.
Imagining History: Holocaust Journals
Students from Toni Nicholas's history class composed journals on behalf of real and imagined personas to elucidate the daily life and conditions of the Holocaust.
The Power of Pathos in Image
This image-rich chapter showcases the way that images can powerfully, and subtly, appeal to an audience's emotions.