RRCC Microsoft IT Academy
A 21st century career requires 21st century technology skills. We realize your success depends on having the training, degrees, and certifications that are in demand.
As a member of the Microsoft IT Academy Program, Red Rocks Community College offers technology training opportunities that put you in a better position to land a truly rewarding career.
From desktop applications to networking and developer skills, you'll realize your potential through the power of Microsoft technology.
Take the road that is right for you! Click on the "people" icons next to each title to click through to the Microsoft site for each area.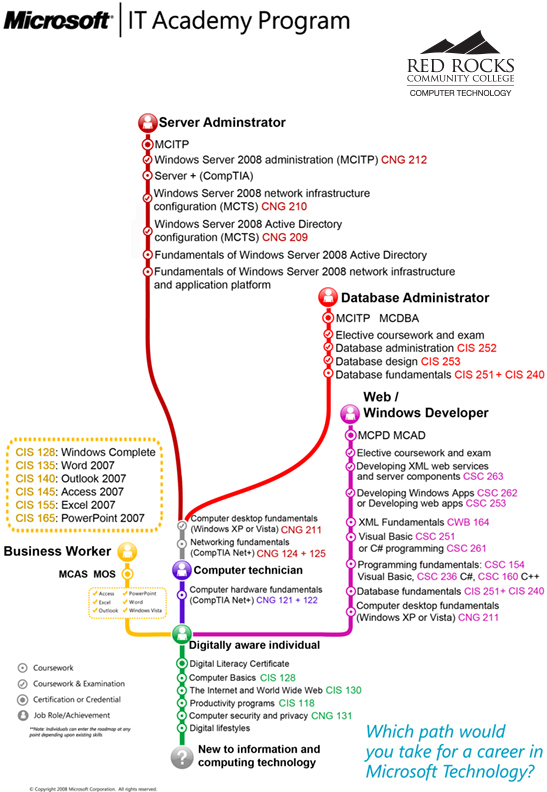 Joe Murdock, Computer Technology Faculty
joseph.murdock@rrcc.edu
13300 W. Sixth Avenue
Campus Box 20
Lakewood, CO 80228
Phone: 303.914.6249
New Programs
Looking for a Job?
Job listings and career resources are available at the RRCC Student Employment & Internships office.
Academic Calendar