Online Computer Technology Courses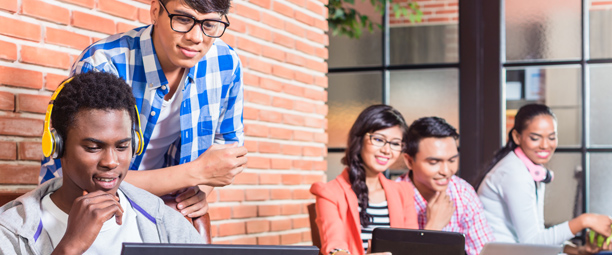 RRCC Online (sections 470, 471) wants YOU!
Taking an RRCC Online class in the Computer Technology department provides students with an expert Red Rocks instructor who is knowledgeable in RRCC services such as tutoring and degree and certificates programs. Red Rocks Online students are provided with software, virtual environments and other helpful resources. Courses are always taught using the latest software versions and map to program standards.
As a Red Rocks student, we want you to be in the RRCC Online course sections.
RRCC Online Computer Technology sections offered Spring 2020:
CIS 118-470 Intro to PC Apps: Win 10 & Office 2019
CIS 245-470 Complete PC Database: Access 2019
CIS 220-470 Fundamentals of UNIX
CNG 131-470 Principles of Information Assurance
CNG 133-470 Fire Walls / Network Security
CNG 136-470 Guide to IT Diaster Recovery
CNG 243-470 Cloud Security and Cyber Law
CSC 119-470 Intro to Programming: Python
CSC 129-470 Introduction to Secure Coding
CSC 161-470 Computer Science II: C++
CWB 209-470 Web Content Management Systems: Joomla
RRCC Online Computer Technology sections offered Summer 2020:
CIS 118-470 Intro to PC Apps: Win 10 & Office 2019
CSC 119-470 Introduction to Programming: Python
CSC 160-470 Computer Science I: C++
RRCC Online Computer Technology sections offered Fall 2020:
CIS 118-470 Intro to PC Apps: Win 10 & Office 2019
CSC 119-470 Introduction to Programming: Python