Engineering Transfer at Red Rocks Community College
About Engineering Transfer Program
The Engineering Transfer Program supports students to transfer into a four-year engineering or computer science degree. 
Partnerships with universities, industry, and community provide RRCC engineers with opportunities to gain real world experience while preparing for transfer and future engineering careers.
Join the Engineering Academy on D2L to prepare for transfer. Email idea@rrcc.edu for more information
Highlights of the Engineering Transfer Program include:
Gain Engineering Skills in the IDEA Lab
The IDEA Lab is the center of engineering activities. The Lab offers a makerspace with 3D printers, tools, and prototyping equipment, as well as workshops ranging from soldering to programming Raspberry Pis. Students are also involved in real world projects such as building land survey drones, designing water systems for communities in Africa, or participating in STEM outreach at local schools. Any RRCC student can become an IDEA Lab user - it is free and required.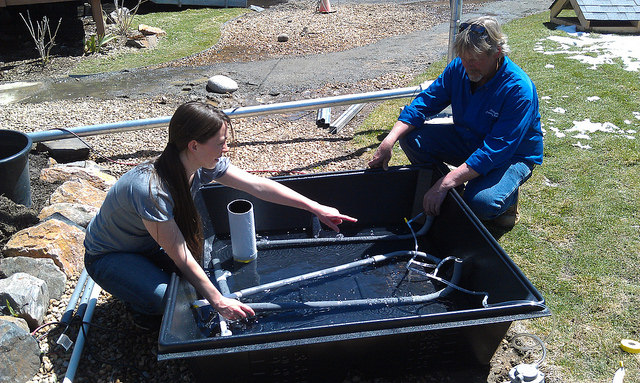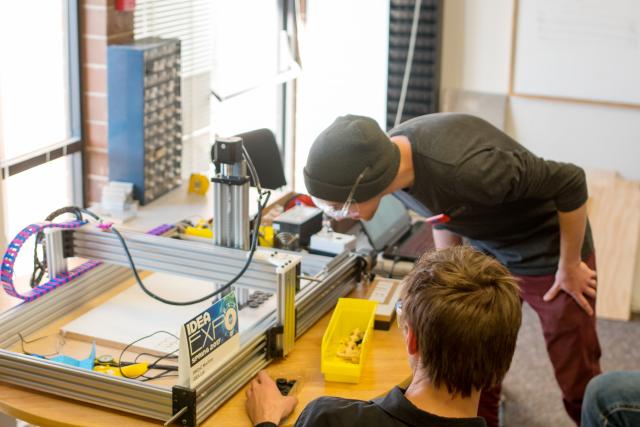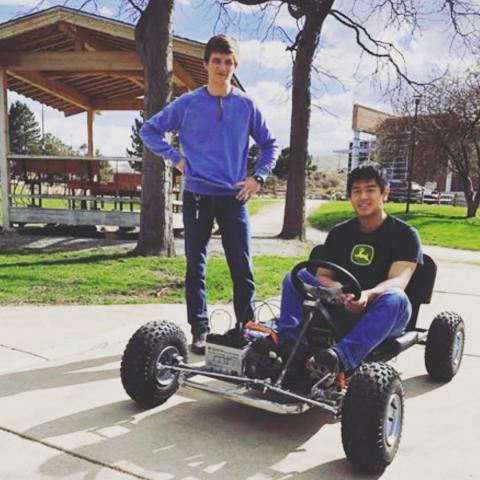 Congratulations to Harvey Scholars
The Harvey Family Foundation has granted scholarships to assist Red Rocks students on their pathway to being our country's next great engineers. Harvey Scholars at Red Rocks are full-time students committed to completing their engineering degree at Colorado School of Mines. Application to the Harvey Scholarship is through the RRCC Foundation Scholarship Program.