IDEA Engineering Academy
Supporting RRCC Students to Transfer in Engineering
The IDEA Engineering Academy engages students in hands-on learning, resume-building experiences, and professional development. Partnerships with universities, industry, and community provide RRCC engineers with opportunities to gain real world experience while preparing for transfer and future engineering careers. The Engineering Academy has developed partnerships with Colorado School of Mines, CU (Boulder and Denver) and Metro State University's Advanced Manufacturing Sciences. 
Rigorous STEM curriculum + Skills + university partnerships = Success in Engineering!
How do I get involved?
Work on real-world projects in Introduction to Design and Engineering Applications (IDEA - EGT 140), Introduction to Engineering (EGG 100) or Robotics Design (EGG 106)
Participate in Professional Development workshops to prepare for internships, research and careers
Become an IDEA Lab Leader 
Engage in K-12 STEM Outreach
Participate in university and industry events
By enrolling in the Engineering Academy you will receive emails and invitations to participate in programming such as:
Interdisciplinary and real-world projects
Through real-world projects students gain skills and competencies in engineering design, teamwork, collaboration, communication and professionalism. Transferring to Mines or CU-Boulder? EGT 140 IDEA class will fulfill the required freshman design class. Other courses with real world projects include EGG 100 Introduction to Engineering and EGG 106 Robotics Design.
Interested in how engineers work on global challenges? Colorado School of Mines is a member of the National Academy of Engineering's Grand Challenges Scholars Program (GCSP). The GCSP is designed to develop high-quality engineers who will help society address global problems. At RRCC, students can begin building relevant experiences that will support a pathway to Mines around the GCSP, the Humanitarian Engineering minor, or future involvement in student organizations such as Mines Without Borders or Socially Responsible Scientists and Engineers. 
Professional Development Workshops
Red Rocks engineering students have been successful in landing internships at NREL, NCAR, Lockheed Martin, NASA, Martin/Martin, and more. Engineering students also engage in research experiences at Colorado School of Mines and CU-Boulder. See highlights of local STEM internship and research opportunities for RRCC students. Ready to explore internships? Email Melissa.English@rrcc.edu (Office located in the HUB) or visit RRCC's Experiential Learning and Internship website. Be sure to participate in Engineering Academy workshops to prepare your resume, apply for internships and scholarships, and more.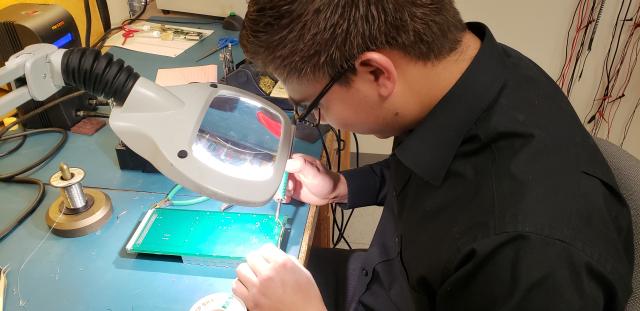 IDEA Lab Leaders
The IDEA Lab is a student project center where students can design and build prototypes for classes, clubs, or for a personal passion. IDEA Lab Leaders help their peers learn how to use the equipment, support club and team competitions, and help build a strong community. First step - become a member of the IDEA Lab.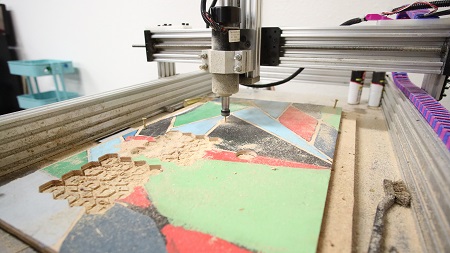 K–12 STEM Outreach
The IDEA Institute hosts a High School Innovation Challenge where RRCC students visit schools to support high school teams. The IDEA Lab also hosts workshops and events to support K-12 students engage in engineering, making and innovation.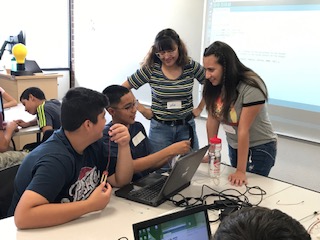 Other opportunities at Red Rocks Community College that support Engineering students:
Student Clubs and Societies
Many student clubs provide opportunities for team projects or competitions, leadership roles and professional development. Examples of clubs affiliated with STEM include:
Computer Science Club
Cybersecurity Club
Women in STEM
The Phi Theta Kappa Honors Society chapter at RRCC is involved in community projects and students who transfer to Mines are awarded a scholarship.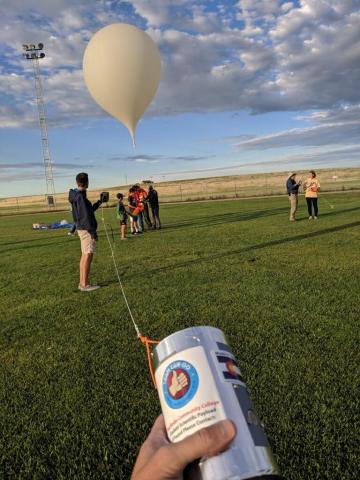 the HUB: Center for Engagement and Innovation
There are many opportunities through the HUB to get involved on campus. Highly motivated students should check out the Trefny Honors Program. Looking for community service projects? Check out the Center for Community Engagement and Service-Learning. How about a trip overseas? Check out study abroad opportunities. And much more.