Leah Rogin-Roper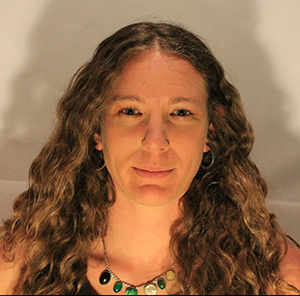 Leah Rogin-Roper teaches literature, composition, creative writing, and mythology at Red Rocks Community College.  She has an AA from Colorado Mountain College, a BA in English from Western State University (nee College), an MA in Literature from Northern Arizona University, and an MFA in Creative Writing from Naropa University.  As a life-long learner, Leah occasionally fantasizes about getting a PhD, but also really enjoys taking classes with the excellent faculty at Red Rocks. 
Leah's creative work has been published in more than a dozen literary journals, magazines, and newspapers, including The Denver Post, Powder Magazine, Mountain Gazette, Deep South Magazine, Blood Lotus Review, and WordRiot.  She is currently working on her third novel and a short story collection as well.  Her essay, "Honk if You Love Real Snow" was named to Mountain Gazette's Best of the West collection, and her flash fiction has been performed by the Buntport Theater Group and Stories on Stage. 
Other random facts you might like to know about Leah:  travelled to all 50 states and nearly 40 countries; can stand on her head on a good day; probably will beat you down the mountain on her snowboard after nearly a decade of living in ski towns before moving to the Front Range; has a penchant for dogs named after drunk writers (currently, Hemingway); enjoys paddleboarding, hiking, and everything Colorado has to offer except I-70 and I-25; will gladly debate the Oxford comma with you (hey, it's complicated); and her favorite part about teaching at Red Rocks is the students.  No, the faculty.  The campus.  The free popcorn.  The Bhakti chai in the coffee shop.  I really like RRCC and am so glad to be part of the faculty here!