Sandra McRae-Sajbel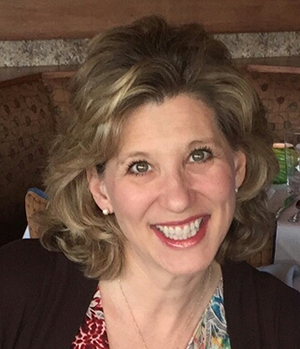 Sandra McRae Sajbel (pronounced shy-bull)
Email: sandra.sajbel@rrcc.edu
Phone: 303-914-6334
Office: Room 1665
Education:
B.A. English, B.A. French; Colorado State University
Université de Bordeaux III; French Language, Literature, Culture
Fulbright Grant, West Germany; German Language, Literature, Culture
M.A. English Literature, Concentration in Creative Writing; University of Colorado-Boulder
Sandra's blog: www.WordsRunTogether.com
It's quite possible my education started in utero, with my pregnant mom singing along to Italian records as she ironed clothes. The love for language seeped in; the fondness for ironing did not.
Fast forward to college, where I double-majored in English and French at Colorado State University. My junior year, I studied in Bordeaux, France, and traveled through Europe and the USSR. Along the way I realized I should have studied more German, so I got to work. After graduation, I was awarded a Fulbright Grant to study in West Germany. I lived in Bavaria, then near the Iron Curtain, and finally on the Rhine, where I got greedy and took Italian classes. I learned just enough to get my luggage locked up in a train station overnight. Well, it made a good story.
Back home I turned those adventures into a master's thesis for a degree in English Lit & Creative Writing from the University of Colorado in Boulder. Though I loved my graduate teaching experience, after grad school I wanted to get paid to write. Equipped with a computer and nary a clue, I became a freelance writer for national and international companies. For the next 20 years I wrote brochures, websites, radio and video scripts, speeches, newsletters, and more—for fun and profit. I even co-authored a cookbook for Weber Grills, Weber's Big Book of Grilling (2001, Chronicle Books).
But one can only extoll the virtues of wholesome products for so long, so I gratefully returned to teaching. I joined Red Rocks in 2011, and I still look forward to coming to work each day. Red Rocks truly supports the whole student, and I love being part of a team that helps individuals reach their potential. Teaching Composition, Literature, and Creative Writing to a diverse student body is my investment in our future. Watching my wonderful students evolve as critical thinkers and more confident writers is rewarding, and I appreciate my colleagues who support and challenge me. In my free time I write about writing on my blog/website (www.WordsRunTogether.com) and share my wonderment of this crazy, beautiful life. You can read some of my published poems and check out my books there, but mostly I hope you'll find something that makes YOU pick up a pen and start writing….
Sandra's Teaching Philosophy
My personal work ethic: "If it's not fun, I ain't doin' it." That makes me sound like a prima donna, right? In fact it means that if I HAVE to do something less than amusing, I will find a way to make it fun. (My laundry-folding parties are epic, y'all.) I encourage my students to do the same.
I realize that not everyone feels comfortable writing—it's hard work! That's why we break down the process into manageable chunks. At each step, I offer tips, tricks, and engaging exercises to help students enter that creative/critical space writers need to straddle. To keep my idea jar full, I regularly pursue professional development with my colleagues and on my own.
Ultimately my goal is to help students discover the joys of reading, researching, synthesizing, and writing (nerd goals!). Many of them are already there, but others appear with a wee bit of trepidation. No worries; I believe that anyone can delight in the writing process. Regardless of your chosen vocation or career, you're going to end up writing on the job, so you might as well feel confident and competent doing it. While you're at, we're going to refine your critical reading and analysis skills. Now it's a party!
So whether you struggle or revel, WELCOME! Bring your hang-ups, your curiosity, your passions. The semester will be over before you know it.