Student of the Month
Anthony's Ortiz Story
I have come from an environment of crime, chaos, dope fiends, cholos, prostitution, dysfunctional interactions; all the ingredients to fail in life, and to top it all I was casted aside by a selfish female. Prison is interesting, if you treat it as an educational experience. You can get straight A's and still flunk life, but I'm ready to graduate.
My goal is to show all those who didn't believe in me that anyone can overcome their past. My first step is to graduate the College Gateway program here at Red Rocks Community College. Because of truly dedicated people like Cathy and Angelina, I will be another success story instead of merely another statistic.
"Beyond myself, somewhere, I wait for my arrival."
~Octavio Paz
.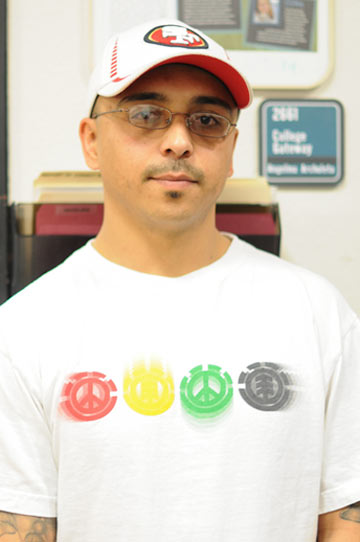 Anthony Ortiz