National Community College Conference
on Service Learning & Community Engagement
Service Learning for the Public Good
Friday, May 18 - Saturday, May 19, 2018
Red Rocks Community College
13300 W. 6th Ave, Lakewood, CO 80228
Questions or Comments? Contact Us!
This dynamic and relevant event is an opportunity for community college faculty, staff, and administrators to network and learn about promising practices in the field of service learning and community engagement. The National Community College Conference on Service Learning and Community Engagement at Red Rocks Community College will feature nationally known speakers, local community-based panels, interactive workshops, roundtable sessions, and extensive networking time.
Our conference theme, Service Learning for the Public Good, speaks to the importance of the work that community colleges do every day: reaching and teaching diverse populations; offering opportunities to convene around important local, regional, and national issues; helping students succeed academically and in their chosen careers; and working hand-in-hand with local organizations to build reciprocity in community partnerships. At a time of change in our national and international spheres, we invite you to join our conversation. How can we ensure service learning benefits the public good, whether in curricular or co-curricular settings? Conference participants will discover and share the value of service learning in giving students real-world experience that helps to build their academic skills and commitment to their local communities.
Visit our Facebook page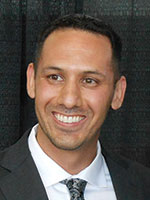 Opening Speaker: Paul Hernandez
The Red Rocks Conference planning committee is excited to announce that the opening speaker will be Paul Hernandez, PhD, author of The Pedagogy of Real Talk and a senior community college leader. Dr. Hernandez is a nationally recognized speaker and leader in college access and success, community outreach, and pedagogy for educators working with underserved and underprepared students and those at risk of dropping out of school. Additionally, he is an award-winning scholar and administrator through his diverse work in higher education, K-12, and with nonprofit organizations. After speaking on the theme, "How Do You Make the Impossible Possible?", Dr. Hernandez will answer questions and sign copies of his book.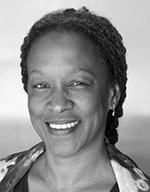 Saturday Luncheon Speaker: Lecia Brooks
Saturday's lunch plenary session will feature a talk by Lecia Brooks, Outreach Director at the Southern Poverty Law Center, entitled, "What Are You Going to Do? Social Justice and the Public Good." Lecia Brooks leads the Southern Poverty Law Center's outreach efforts on key initiatives and social justice issues. As outreach director, she frequently gives presentations around the country to promote tolerance and diversity. She also serves as director of the Civil Rights Memorial Center in Montgomery, Ala., an interpretive center designed to provide visitors to the Civil Rights Memorial with a deeper understanding of the civil rights movement. She joined the SPLC staff in 2004 as director of Mix It Up at Lunch Day, a Teaching Tolerance program designed to help break down racial, cultural and social barriers in schools. Previously, she worked for 12 years in a number of capacities for the National Conference for Community and Justice in its Los Angeles office. She is a graduate of Loyola Marymount University.
Closing Session: Presidents' Panel
The conference will close with a panel of community college presidents reflecting on their institutions' service learning and community engagement initiatives as related to the public good.

Dr. Michele Haney, President, Red Rocks Community College

Dr. Everette Freeman, President, Community College of Denver

Dr. Carmen Simone, President, Trinidad State Junior College

In addition to plenary and concurrent sessions, the conference offers three preconference workshops designed specifically for community college faculty, staff, and administrators.
Preconference Workshop 1: An Introduction to Service Learning and Community Engagement
Facilitators: Duane Oakes, Faculty Director, Center for Community and Civic Engagement, Mesa Community College; Patty Robinson, Faculty Director, Civic and Community Engagement Initiatives, College of the Canyons
Attend a hands-on workshop to learn what service learning is, what it isn't, and why and how to do it. The majority of community colleges offer service learning as a strategy for increasing student success in a community-based setting. Hear about faculty experiences with service learning and how it transformed their academic courses. Discussion will cover definitions and examples of service learning and community engagement; community college service learning outcomes and student success; the importance of developing reciprocal relationships with community-based organizations; and how service learning can satisfy course competencies and learning objectives. Individual and small-group activities will include identifying effective reflection techniques; understanding how various stakeholders contribute and benefit; identifying appropriate service opportunities and partner sites; and incorporating service learning in course syllabi.
Preconference Workshop 2: Preparing for the 2020 Carnegie Community Engagement Classification
Facilitators: Gail Robinson, Education Consultant, Gail Robinson Consulting; Alexandra Wendt, Service-Learning Coordinator, Chandler-Gilbert Community College
Since 2006, the Carnegie Foundation for the Advancement of Teaching has selected 392 colleges and universities for its elective classification on community engagement. The classification provides an established level of legitimacy, accountability, public recognition, and visibility. It can be a catalyst for efforts to improve teaching and learning through curricular connections to community-based problem solving, as well as a tool for institutional benchmarking, self-assessment, and self-study. If your college is planning to apply for the 2020 classification, or if you simply are interested in what the process entails, this is a don't-miss opportunity. This workshop will feature information and tips from some of the 20 community colleges that currently hold the designation. Learn what you need to plan for the process, including forming a team, gathering data and information, and organizing and writing the application. Discover why and how to use the classification to benefit your service learning and community engagement initiatives. Consider how to improve your practice in assessment, reciprocal partnerships, faculty rewards, and integration and alignment with other institutional initiatives. 
Preconference Workshop 3: How to Build and Institutionalize a Service Learning Center
Facilitators: Velda Arnaud, Business and Leadership Instructor, Blue Mountain Community College; Diana Hornick, Communication Faculty, Arapahoe Community College; Brandon Kosine, Dean, School of Social and Behavioral Sciences, Casper College
At some community colleges, service learning experiences are scattered throughout the college as separate curricular or co-curricular experiences. Such a non-systemic structure may confuse students and not allow them to build their skills and develop their knowledge about service. A campus-wide or institutionalized approach serves students and community partners well and demonstrates value to the students. With a campus-wide structure, collaboration among faculty becomes much easier, as does developing relationships with community organizations. When students see a shared vision and definition, student organizations may become more involved with projects on and off campus, and these activities build synergy among student groups. On some campuses, service learning exists only as isolated activities. In this workshop, we will discuss strategies to engage faculty and students to develop more curricular and co-curricular opportunities. Participants will learn the benefits of a campus-wide program and develop strategies to overcome obstacles.


The conference rates include breakfast, lunch, and breaks each day, plus a reception on Friday. Individual rates are as follows:  
College faculty/staff/administrators: $325 (Increases to $375 after April 13, 2018)
Community partners: $200
Students: $100
Preconference workshops: $75
Conference refund policy: If you are unable to attend the conference, you can either send a substitute or request a refund. All changes must be submitted in writing. Substitutes: Transferring your registration to another individual is allowable at no cost. Contact service.learning@rrcc.edu with complete contact information about who will attend in your place. Refunds: If you cancel your registration by April 13, 2018, you will receive a refund, minus a $75 administrative fee. Unfortunately, RRCC cannot offer refunds for cancellations received after April 13, 2018. Contact service.learning@rrcc.edu if you need to request a refund.


Friday, May 18:
8:00 am-5:00 pm Registration
8:00-9:00 am Breakfast
9:00 am-12:00 noon Preconference workshops
12:30-2:00 pm Opening session / lunch / speaker Paul Hernandez, PhD, author of The Pedagogy of Real Talk
2:00-2:30 pm Break and book signing
2:30-3:30 pm Concurrent sessions A
3:30-4:00 pm Break
4:00-5:00 pm Concurrent sessions B
5:00-6:30 pm Reception / student poster session
Saturday, May 19:
8:00 am-4:00 pm Registration
8:00-9:00 am Breakfast
9:00-10:00 am Concurrent sessions C
10:00-10:30 am Break
10:30-11:45 am Concurrent sessions D (2 sets of 30-minute roundtables)
12:00 noon-1:30 pm Plenary session / lunch / speaker Lecia Brooks, Outreach Director, Southern Poverty Law Center 
2:00-3:00 pm Concurrent sessions E
3:00-3:15 pm Break 
3:15-4:00 pm Closing session / Presidents' Panel / reflection


Located in suburban Denver, the Red Rocks Community College campus offers a relaxed environment in which to learn from and network with colleagues from across the country. Easy access from Denver International Airport and a setting in the foothills of the Rocky Mountains make this the ideal place to reflect on the academic year and plan new service learning opportunities for your students and community partners.
PLEASE NOTE: RRCC is at 5,600 ft in elevation. Please be aware how to avoid altitude sickness.
RRCC is approximately 35 miles from Denver International Airport. The campus and nearby hotels are accessible by rental car, taxi, Super Shuttle, ridesharing services, and Denver's light rail system (take the A line from the airport to Union Station, then transfer to the W line to the Red Rocks Community College or Federal Center stations).
Transportation Fares from DIA
RTD:

One way pass from DIA - $9 

Uber: From DIA to RRCC

UberX (lowest cost) - $40-$54
UberSki - $48-$62
UberXL (Cost efficient for groups) - $78-$103

Lyft: From DIA to RRCC

Line (1-2 riders) - <$46
Lyft (4 riders) - $46
Plus (6 riders) - $85

Super Shuttle:

Shared Ride - $42
Non-Stop - $76
Premium Sedan (Curb Side Pick-up) - $95
Premium SUV (Curb Side Pick-up) - $105

Yellow Cab - $102
Please visit RTD Denver for more information on public transportation and the light rail system.

Hampton Inn: Denver West Federal Center
137 Union Blvd, Lakewood, CO 80228
The official conference hotel is the Hampton Inn Denver West Federal Center, just over a mile from the Red Rocks campus. Shuttles will be available each morning and afternoon between the Hampton Inn and RRCC. Reserve your room at the special conference rate of $134 per night by April 13, 2018. Come early or stay late and enjoy Colorado!


Book by April 13, 2018, to reserve your room!
Other nearby hotels include: 
Sheraton Denver West | Residence Inn Denver West/Golden | Home2 Suites by Hilton Denver West Federal Center 


RRCC is hosting this conference in collaboration with Campus Compact of the Mountain West, Arapahoe Community College, Blue Mountain Community College, Casper College, College of the Canyons, and Pikes Peak Community College.

Hosted by: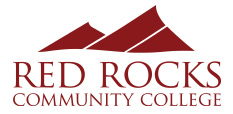 In conjunction with:
For More Information