Areas of Work
Our Labs, Programs and Services
Cyber|Lab (coming soon)
DataLab (coming soon)
Internship Program (coming soon)
Idea Lab
The Idea Lab is an alternative learning environment that enhances self-directed and project-based learning. The Idea Lab supports student innovation through facilities for rapid-prototyping, workshops, and mentoring. Our work also seeks to connect makerspaces to economic development of locat communities.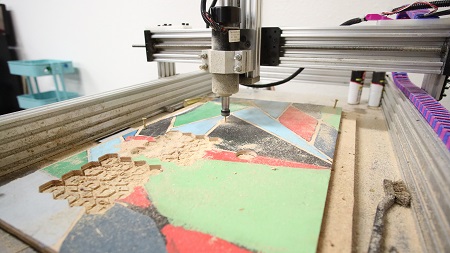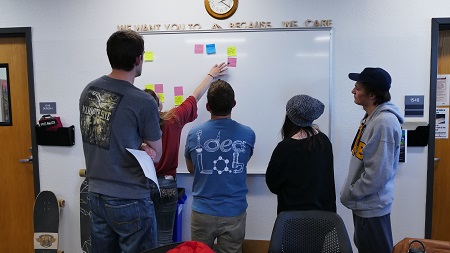 RISE: Red Rocks Innovations in STEM Education
The Red Rocks Innovations in STEM Education (RISE) is a cross-institutional collaboration to align STEM pathways between K-12, community college and university. The Engineering Pathways Project seeks to advance a workforce development strategy to move more students in STEM toward completion of an Associates degree prior to transfer, as well as create innovative strategies to advance bachelor degree completion as well. This requires partnering with four-year universities to discover barriers and opportunities to achieve a higher completion rate. Our work also seeks to support students along the engineering transfer pathway through workshops, certificates and other credentials that demonstrate work readiness.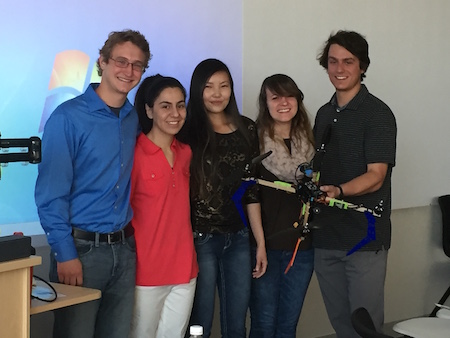 Students in project-based course EGT 140 Introduction to Design and Engineering Applications with final prototype, a course developed by RRCC and approved for engineering transfer. 
K-12 Exploring Innovation
Our work supports expanding STEAM, design, innovation and making into our local school district and the broader community.
We are facilitating a collaboration with Engineering @ Red Rocks Community College and STEM @ Jeffco Public Schools to implement Engineering by Doing into K-12 through several initiatives, including concurrent enrollment, a Teacher Fellow Program, Exploring Innovation workshops, and the RRCC High School Innovation Challenge.
Join the RRCC High School Innovation Challenge 2018-2019! See the challenge guidelines here.
Idea Lab supporting STEAM through the Inventor's Fair in Jeffco at the annual Jeffco Fair and Festival