IDEA Institute Areas of Work
The IDEA Institute seeks to support community college students as life-long innovators.
Through real world projects, innovative learning environments, and experiential learning, the IDEA Institute prepares community college students, often non-traditional, low-income, first-generation, underrepresented minorities and/or veterans, to thrive in the 21st century workplace.
IDEA Lab
The IDEA Lab is a hub of prototyping labs where students take workshops or engage in projects to build skills in project management, creativity, design, making and collaboration. From building payloads for space to automating recycling systems, students use the prototyping facilities to learn 3D printing, VR, robotics and electronics, CNC and laser cutting/engraving and more. Through the Innovation Internship Program, students gain work-based experience to prepare for jobs of the future.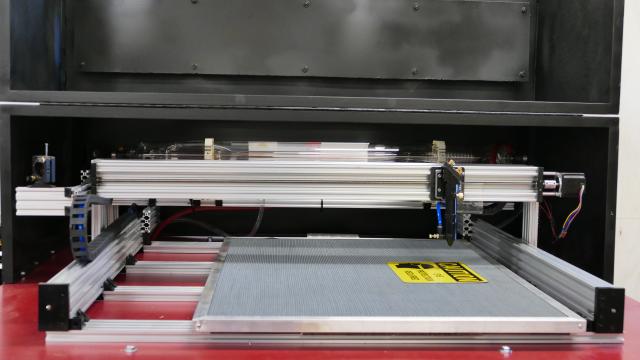 Innovation, Design and Engineering Applications
In the IDEA class (Introduction to Design and Engineering Applications, EGT 140, 3 transfer credits), students develop design, technical and professional skills while advancing solutions to real world problems. Our work seeks to enhance transfer pathways by developing partnerships with engineering universities around design, innovation and entrepreneurship, and project-based learning. 
IDEA and Honors 2nd Faculty Innovation Institute
The IDEA Institute and Trefny Honors Program will host the 2nd annual Faculty Innovation Institute. Please join us on January 31-February 1, 2020 at the American Mountaineering Center in Golden, CO.  The Faculty Innovation Institute is designed as interactive workshops where individuals or teams can develop ideas into future proposals for the RRCC Foundation Board's Innovation Challenge, RRCC Foundation mini-grant, or other funding opportunities. Staff who are working on interdisciplinary projects with faculty are also invited to attend. 
Application deadline: Friday January 10, 2020
IDEA Institute Student Innovation Challenge
Based off our success of supporting 4 top 10 teams to the National Science Foundation's Community College Innovation Challenge (winning first place in 2015 and second in 2017), the IDEA Institute is planning a launch of a campus-based Innovation Challenge in 2020-2021. Thanks to funding from the RRCC Foundation, planning for the Innovation Challenge will occur over 2019-2020.