Module 8: Instructions for Getting Organized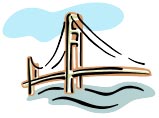 Each semester represents a "new beginning" for each student. How you prepare for the new semester often determines success before you even start your classes. Following the steps given in this module can greatly improve your organizational skills.
1. With each beginning, there should be self-reflection, honest evaluation and a plan for change – based on your past educational experience. Download and complete the Educational Reflection Guide. You will use it later in this module.
2. To get started each semester in a positive manner, download the Start of Semester "To Do List". Identify appropriate items which meet your needs.  
3. Organize your study space. Download A Good Study Space to help you with this task.
How will you structure a study space to support your success?  Where will this space be located? 
4. Set up your notebooks and materials before class. Download and read Ten Hints for Organizing Notes. 
What challenges can you identify for successfully implementing these hints?
5. If you are new to college, or haven't been to school for a while, then a better understanding of the large differences between high school and college is helpful. Download and read the comparison in High School vs College.
 What are the biggest differences for you, and what is your plan to support your success in college?
6. Every successful student is aware of the importance of the first day of class. The syllabus is discussed, introductions are made, reading lists are given out and class expectations are explained. You will find a set of suggestions in the document The First Class. Download and read this document.
Create a personal checklist for the first day of class.
7. Because study groups can help with organization and motivation, consider setting one up in classes in which you may need extra help. See the Study Groups document for the pros and cons.
How do you believe study groups would support your success?  What are the challenges?  How will you manage those challenges?
8. Now it is your opportunity to make a Top Ten List of what you plan to use from the organization module. In addition, a First Week of the Semester page is included to get you off to a great start at RRCC.