Faculty - Kristina Robbins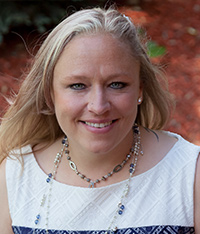 Kristina Robbins
MGD and Industry Experience Faculty
Kristina Robbins is a creative professional, working in industry since 2001, providing Graphic Design and Digital Media services to many businesses across the nation. Kristina joined our team and began teaching in the Multimedia Department at Red Rocks Community College in January 2016, and received the Excellence in Teaching award from the National Society of Leadership Success this past Spring 2017.
Her intentions are to bring a level of real-world production to the students and to provide opportunities to apply what they're learning beyond the classroom. She accomplishes this through a newly introduced program she developed called "Industry Experience." In this program, students work with real clients, and receive guidance to achieve knowledge and technical skills for real-world application for Photography, Graphic Design, and Video students.
Through her business, KO Illustrations, she works with clients like Colorado School of Mines, Visit Golden, Foothills Art Center, Golden Rotary Club, 68 Designs LLC, Rocky Mountain Conveyor & Equipment, and Magic Carpet Lifts. By developing these relationships, she's provided opportunities for students to gain hands-on experience to showcase restaurants and other leading businesses in Golden, and across the Front Range. Her work has been published in World Waterpark Association magazine, Ski Area Management, and NSAA Journal. Most importantly, Kristina is passionate about design. She's a lifelong learner, and enjoys educating students who want to succeed as creatives both personally, and professionally.