Governor approves $10 million for Red Rocks Arvada campus expansion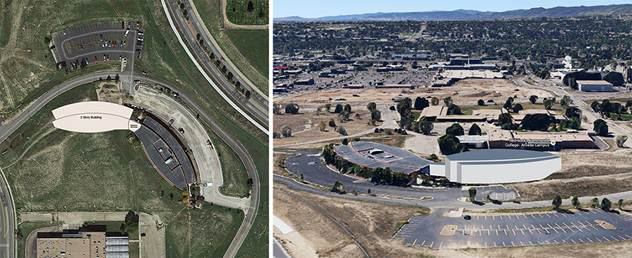 Red Rocks Community College News Release
Red Rocks Community College
News Release
More information: Kim Rein
303.914.6260
kim.rein@rrcc.edu
www.rrcc.edu         
June 9, 2014         
LAKEWOOD, CO – Included in the recent Colorado state budget bill approved by the governor is $10 million for Red Rocks Community College to renovate and expand the Arvada campus into a health careers campus. An additional $7.5 million is being designated from the college reserves, making up 77% of the $22.5 million needed to renovate the campus's two buildings and add a third.
"We are pleased and appreciative that the members of the Colorado General Assembly made this project a priority for the Arvada community," said Dr. Nancy McCallin, president of the Colorado Community College System. "Community colleges educate more than half of the nurses in the state and our top earned degrees and certificates are in the allied health care fields. An expansion like this one will allow us to offer more programs to meet the growing demands in these fields."
Dr. Michele Haney, Red Rocks Community College president, explained how occupational and industry growth patterns indicate the importance of preparing students for the healthcare professions with strong technical and general educational abilities. "The new Arvada facility will support an inter-professional education model in the health professions," she said. "The core of this approach is to train providers in team-based, patient-centered care from the very beginning of their careers. The instructional methodology is grounded in problem-based learning that prompts different team members to contribute their different disciplinary perspectives into a unified approach to patient care and support."
The Red Rocks Arvada campus currently hosts the health care fields of radiologic technology, sonography, holistic health, reflexology, nurse aide, and a number of professional certificates. Additional health care programs are planned for the Arvada Health campus as the facility expands. Construction is expected to be completed in 2016.
More about Red Rocks Community College: Established in 1969, Red Rocks Community College delivers high-quality, affordable education programs leading to two-year degrees or professional certificates. The college serves over 14,000 students per year online and at campus locations in Lakewood and Arvada. www.rrcc.edu.
# # #