RRCC presents The Element Series Part I: EARTH :: Fall Dance Show opens December 4, 2014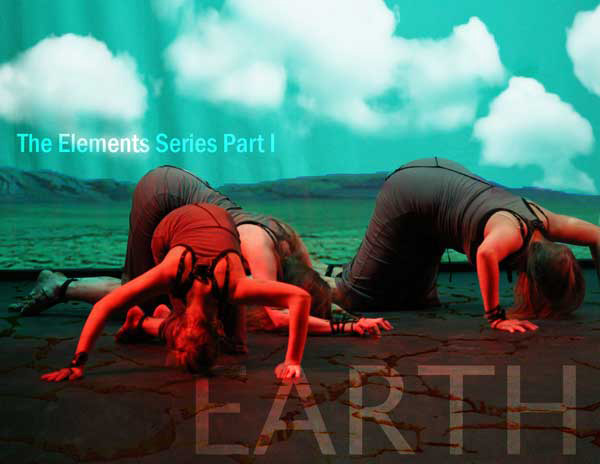 LAKEWOOD, CO - Red Rocks Community College (RRCC) Theatre Arts and Dance Department is proud to present the first in their Element Series this fall, EARTH, beginning December 4, 2014 at Red Rocks Community College's Lakewood campus. Works created by faculty and students will be performed in a wide variety of dance styles including ballet, jazz, ballroom, modern, hip hop, and swing.
EARTH runs Thursday, Friday, and Saturday nights: December 4, 5, and 6 at 7:00 p.m. at Red Rocks Community College. Tickets are $5.
The mission of RRCC's Theatre Arts and Dance Department is to provide effective, affordable, practical, and foundational training in theatre arts and dance within the responsive environment of a community college. The theatre is located on the far west end of campus, lower level.
For more information, and reservations contact Kelly Jo Eldredge at 303.914.6458 or theatre@rrcc.edu.  Need accessibility? Contact the Accessibility Services at 303.914.6733 or access@rrcc.edu at least one week prior to the event to request disability accommodations.
About RRCC Theatre Arts Program
Red Rocks has the only fully developed two-year college Theatre Arts program in performance, production, and theatre technology in the state of Colorado. Our program offers courses leading to an Associate of Arts in Theatre Arts, and an Associate of Applied Science in Theatre Technology and certificates in Stagehand Basics, Stagecraft, Costume Basics, and Costumes and Fashion. In addition, the program also engages in numerous partnership projects and classes, both on campus, and within the community.
More about Red Rocks Community College:  Established in 1969, Red Rocks Community College delivers high-quality, affordable education programs leading to two-year degrees or professional certificates. The college serves over 15,000 students per year online and at campus locations in Lakewood and Arvada.  www.rrcc.edu.
Wednesday, November 19, 2014