Red Rocks Community College breaks ground for new Student Recreation Center
Red Rocks Community College breaks ground for new Student Recreation Center
Lakewood, CO—Red Rocks Community College will celebrate the groundbreaking for a new student recreation center on February 4, 2016 at 2 p.m.  Festivities will take place at the building site on the northeast corner of the Lakewood campus near the Pavilion/Multi-purpose field, followed by refreshments, entertainment, and giveaways for students in the Grand Foyer.

The 38,000 square foot facility, scheduled to open in the spring of 2017, was designed with student input.  It will include gymnasium space, weight/cardiovascular area, dance/exercise studios, climbing and bouldering wall, an outdoor fitness deck, student meeting and gathering spaces, and improvements to the current multipurpose field.
The construction is the result of a planning and feasibility study conducted in 2013 and a vote by the Red Rocks student body. In spring 2014 students voted in favor of a fee increase to support the facility.  A planning committee consisting of RRCC student government members and RRCC staff brought the project to fruition.

The recreation center will be available to all fee-paying students. Employees will be able to access it for a fee. Non-fee paying students (online students, etc.) may opt in and pay the per semester recreation center fee.
More information and updates on the Student Recreation Center's construction progress can be found here.
About Red Rocks Community College:  Established in 1969, Red Rocks Community College delivers high-quality, affordable education programs leading to two-year degrees or professional certificates. The college serves over 14,000 students per year online and at two campus locations in Lakewood and Arvada.  www.rrcc.edu.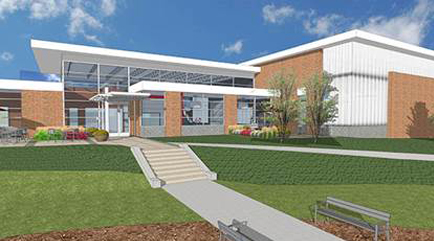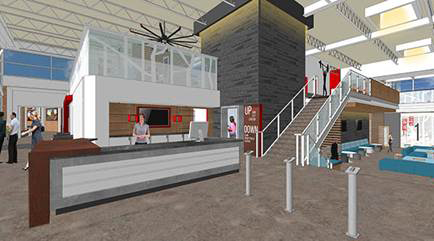 Wednesday, January 27, 2016