Red Rocks Community College Cyber Team Receives Second Place Regional Award
More information:
Wren Barnes,
Director of Marketing & Communication
303.914.6260
wren.barnes@rrcc.edu
www.rrcc.edu
Red Rocks Community College Cyber Team Receives Second Place Regional Award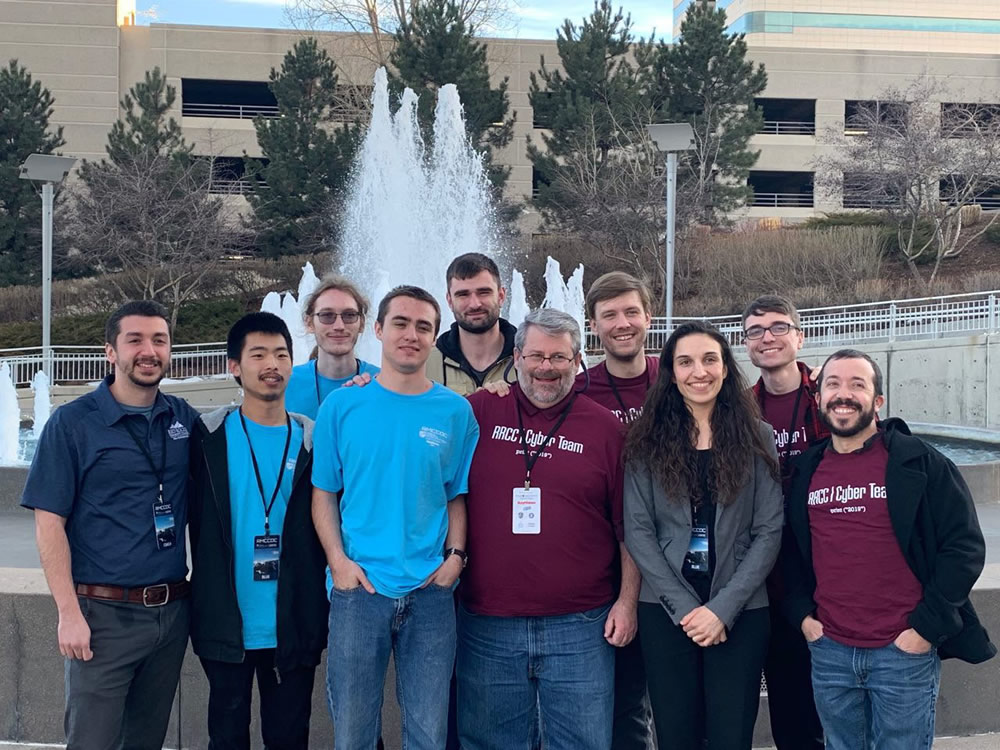 March 15, 2019
Red Rocks Community Collegeís Cyber Team Receives Second Place Regional Award
LAKEWOOD, CO - Red Rocks Community College (RRCC) is pleased to announce that Red Rocks Community College Cyber Team took second place in the region at the Rocky Mountain Collegiate Cyber Defense Competition (RMCCDC), which was held March 7 through March 9.
The RMCCDC is a regional challenge that allows students to defend a business environment from cyber-attacks. At the competition, students must defend their network from cyber-attacks while still operating under the needs of the business and reporting to C-level executives. The competition encompasses a variety of different teams composed of industry professionals. In addition, students have the opportunity to network with industry professionals from Raytheon, Palo Alto, CIA, and more.
According to Bruno Salvatico, the Innovation Manager of the RRCC IDEA Lab, ìThe team represented the school with honor and integrity. The RRCC Cyber Team were the first ones in and last ones out of every meeting and proudly announced that they represented Red Rocks Community College. They fell short only to Utah Valley University (who took first), but beat the University of Colorado Boulder, Colorado State University, the University of New Mexico, Regis, Pikes Peak Community College, and LDS Business College. Making them the best team to come out of Colorado while other teams had graduate level students. The team trained very hard for months in the IDEA Lab and their hard work paid off. We are very proud of them. Congratulations to our Cyber Defense Team!î
About the Cyber Security program: Red Rocks Community College offers a comprehensive Cyber Security program. Both cyber security specialist degree and certificates provide instruction in computing systems and networks that have an important impact on data confidentiality, integrity, and availability. The program introduces students to computer network threats and the appropriate incident response, to include defenses, countermeasures, and computer forensics. Students are exposed to scenarios reflecting the legal and ethical issues associated with information security. Extensive hands-on labs build practical experience in configuring a variety of network operating systems, firewalls, virtual private networks (VPN), packet filters and intrusion detection systems (IDS) to maximize information security in the network.
More about Red Rocks Community College:  Established in 1969, Red Rocks Community College delivers high-quality, affordable education programs leading to two-year degrees or professional certificates. The college serves over 13,000 students per year online and at campus locations in Lakewood and Arvada.  www.rrcc.edu.