Red Rocks Community College Cybersecurity Team Goes to Singapore
More information:
Wren Barnes,
Director of Marketing & Communication
303.914.6260
wren.barnes@rrcc.edu
www.rrcc.edu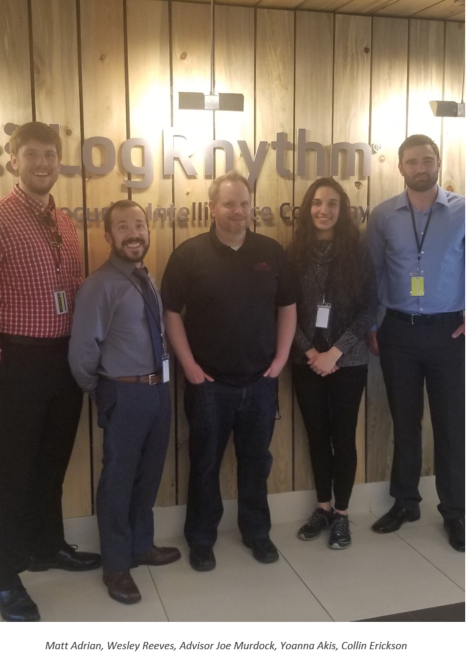 LAKEWOOD, CO – It has been a long and exciting journey for the Red Rocks Community College (RRCC) Cybersecurity Team, whose hard work and dedication has gotten them farther than they could have imagined. Starting January of 2019, the RRCC Cybersecurity Team entered the qualifying event for the annual Rocky Mountain Collegiate Cyber Defense Competition (RMCCDC). Despite a fire alarm going off on campus shortly after the competition began and lasting for almost an hour, our students came back in and dominated the competition. They finished first in the event! Moving on to the regional event hosted by Regis University in March, the team took second place, which earned them a spot on the school's timeline wall. This was the fourth year the team competed and beat other teams from CU Boulder, Colorado State, New Mexico, Regis, Colorado School of Mines, Cadets from the Air Force Academy, and Pikes Peak Community College, making them the best team in Colorado.
Boulder, Co.-based cybersecurity company, LogRhythm, contacted Joe Murdock, the head of the Cybersecurity Team, to offer some generous support. Thanks to LogRhythm, the RRCC Cybersecurity Team will be the only U.S. team traveling to Singapore in June to compete in the Cyber Defenders Discovery Camp (CDDC) hackathon. They will be competing against over 600 different teams from various countries. This is an amazing venture and opportunity and we wish them luck in the weeks to come.
"Hackathons like the CDDC go a long way in further building the technical talent that our local colleges and universities are already cultivating, which will ultimately help close the profound gap of qualified individuals needed to fill cybersecurity jobs," said James Carder, chief information security officer & vice president of LogRhythm Labs. "We're thrilled to sponsor RRCC's participation in the hackathon and help showcase our local talent at the international level. We wish the team the best of luck as they go on to represent the United States, the state of Colorado, and LogRhythm at the competition!"
"This is a fantastic opportunity for the students at Red Rocks who have put in many hours outside of class to learn their trade. They've been able to test their skills in a regional competition and now get the chance to take on the world while representing the United States. I'm very proud of what my students have accomplished!" said Joe Murdock about the news.
Mr. Carder and Mr. Murdock will both appear on an upcoming episode of the Colorado = Security podcast where they talked in-depth about the event and the partnership between LogRhythm and Red Rocks. The podcast can be found at: https://www.colorado-security.com/
More about LogRhythm: LogRhythm is a world leader in NextGen SIEM, empowering thousands of enterprises on six continents to successfully reduce cyber and operational risk by rapidly detecting, responding to and neutralizing damaging cyberthreats. The LogRhythm NextGen SIEM Platform combines advanced security analytics; user and entity behavior analytics (UEBA); network detection and response (NDR); and security orchestration, automation, and response (SOAR) in a single end-to-end solution. LogRhythm's technology serves as the foundation for the world's most modern enterprise security operations centers (SOCs), helping customers measurably secure their cloud, physical, and virtual infrastructures for both IT and OT environments. Built for security professionals by security professionals, the LogRhythm NextGen SIEM Platform has won countless customer and industry accolades. For more information, visit logrhythm.com.
More about Red Rocks Community College: Established in 1969, Red Rocks Community College delivers high-quality, affordable education programs leading to two-year degrees or professional certificates. The college serves over 13,000 students per year online and at campus locations in Lakewood and Arvada. www.rrcc.edu.