Red Rocks Community College Helps 330 Local Families Receive $626,901 in Tax Refunds
Contacts:
Red Rocks Community College
Kimberly Rein, 303.914.6260
kim.rein@rrcc.edu
The Piton Foundation:
Melissa Viola, 303-454-3768
Red Rocks Community College Helps 330 Local Families Receive $626,901 in Tax Refunds
LAKEWOOD, Colo. – During the 2015 tax season, Red Rocks Community College partnered with the Denver-based Piton Foundation to provide free tax preparation assistance to low- to moderate-income families through the Tax Help Colorado program. At RRCC's free tax site, IRS-certified students filed 330 returns, helping local tax payers claim $626,901 in refunds.
This year, 21 students and two staff from RRCC spent 50 hours preparing and filing returns for individuals with household incomes of less than $52,000, helping to alleviate the burden of commercial tax preparation costs on low-wage earners.
Many of the tax payers who visit RRCC's free tax site are eligible for tax benefits for working families with children such as the Earned Income Tax Credit (EITC). One of the nation's most successful anti-poverty tools, the EITC promotes employment while providing valuable refunds to minimum-wage earners who oftentimes struggle to make ends meet for their families. At RRCC, working families claimed $259,266 in EITC refunds this year.
In 2015, 18 colleges participating in Tax Help Colorado operated 26 free tax sites statewide. Overall, more than 10,800 individuals received free tax preparation services, which is a 4 % increase over last year. Tax Help Colorado helped families claim more than $20.5 million in tax refunds in 2015, including nearly $7.5 million from the EITC. The program helped save low-income Coloradans more than $2.8 million in commercial tax preparation costs.
For more information on Tax Help Colorado, please visit http://www.piton.org/tax-help-colorado. Add social media info too.
About Red Rocks Community College
Established in 1969, Red Rocks Community College delivers high-quality, affordable education programs leading to two-year degrees or professional certificates. The college serves over 15,000 students per year online and at campus locations in Lakewood and Arvada.  www.rrcc.edu.
About The Piton Foundation
The Piton Foundation, which is part of Gary Community Investments, is a private, operating foundation established in 1976 by Denver oilman Sam Gary.  We are committed to improving the lives of Colorado's low-income children and their families by increasing access to quality early childhood and youth development opportunities and fostering healthy family and community environments.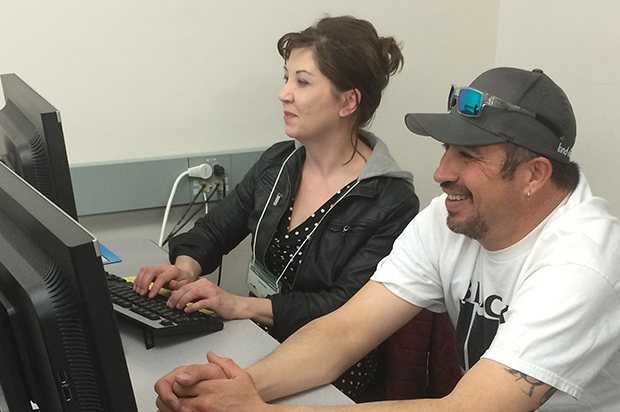 RRCC accounting student volunteers provided free tax return assistance to the community. They filed 330 returns resulting in over $626,000 in refunds.