Red Rocks Community College Honors 2016 Employees of the Year
Red Rocks Community College Honors 2016 Employees of the Year
Lakewood, CO– Red Rocks Community College recognized last month three outstanding employees for their contributions and service to the college: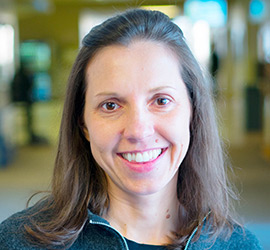 Technical/Professional of the Year:  Joanna Liebelt, Sr. Academic Advisor
An advisor since 2012, Joanna recently transitioned into a new role as Communication faculty in January. Joanna received her Master's degree from the University of Northern Colorado in Communication and in addition to advising, has taught communication at colleges and universities in Oregon, Arizona and Colorado.  She has also spent time in the private sector working for a fortune 200 company in project management-based roles. She currently serves as co-chair for the First Year Experience program, helping to develop programming for RRCC's AQIP project.  A marathoner, Joanna participated in the college's fall 2014 Change through Challenge business course and finished the Rock n' Roll Marathon in Phoenix January 2015. This past summer she also finished the Leadville Marathon. 
---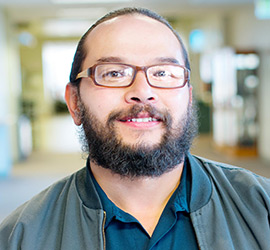 Classified Employee of the Year: Danny Rogers, Pipe Mechanic/Trades
Danny joined RRCC's Facilities department in 2014.  One of his duties is to maintain the equipment associated with heating and air conditioning for both the Lakewood and Arvada campuses.  Danny is a 4.0 student at RRCC, pursuing an associate's degree in Heating, Ventilation and Air Conditioning (HVAC).  His career plans include continuing to mentor future HVAC technicians; at Red Rocks he is always willing to talk with students about their progress and encourages them to pursue their dreams.  Danny was part of the group of students that went to Washington D.C. in 2016 to represent RRCC in the Community College Innovation Challenge.  Outside of work, Danny enjoys spending time with his family, fishing, and getting away to the mountains.
---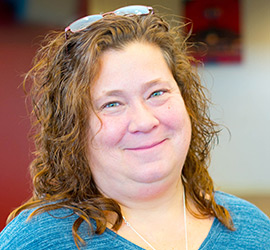 Faculty of the Year: Toni Nicholas, History
Toni Nicholas joined RRCC as full-time faculty in 2011. She holds a B.A. in History from University of North Carolina-Greensboro/Russian Studies Minor; in 2002 earned a Master's in History/early Soviet period from University of Vermont. Since joining RRCC Toni has introduced new courses, including Women in World History, and Nazi Germany and the Holocaust. Toni is one of the creators of the popular Civil Rights Road Trip. This unique experiential learning course combines traditional classroom with local service-learning, and culminates in an 11-day road trip to Washington DC and the South. A passionate believer in the benefits of service-learning, Toni was a driving force behind RRCC's new Center for Community Engagement and Service-Learning and is currently serving as co-coordinator of the Center.
---
About Red Rocks Community College
Established in 1969, Red Rocks Community College delivers high-quality, affordable education programs leading to two-year degrees or professional certificates. The college serves over 12,000 students per year online and at campus locations in Lakewood and Arvada. 
Thursday, January 26, 2017