Red Rocks Community College Presents World War I Day
More information: Kimberly Rein, 303-914-6272
kim.rein@rrcc.edu
www.rrcc.edu
Red Rocks Community College Presents World War I Day
Experiential learning event commemorates The Great War
LAKEWOOD, CO – On April 6, 2017 Red Rocks Community College will bring history to life with World War I Day, a free community event at the college's Lakewood campus to commemorate the First World War. This experiential learning event will allow participants to experience living history and understand its effect on the future, while paying tribute to those who defended our country at home and abroad.
Among the activities of World War I Day, which is free and open to the public, are Vaudeville shows, a speakeasy, museum exhibits, historical guest speakers, re-enactments of trench warfare, presentations from academic departments, a display of 1920s vehicles, dance lessons, and staff and students in period costumes.
Faculty and guest lecturers will present topics such as Canadian Experience in WWI and Committee of Information. Dozens of Red Rocks students and staff members will be dressed in period costumes from President Woodrow Wilson to Charlie Chaplin to Josephine Baker, plus flappers, suffragettes, keystone cops, and more.
For a complete schedule of events visit www.rrcc.edu/WWI or email linnie.pawlek@rrcc.edu for other questions. Need accessibility? Contact Accessibility Services at 303-914-6733 or access@rrcc.edu at least one week prior to the event to request accommodations.
More about Red Rocks Community College: Established in 1969, Red Rocks Community College delivers high-quality, affordable education programs leading to two-year degrees or professional certificates. The college serves over 10,000 students per year online and at campus locations in Lakewood and Arvada.  www.rrcc.edu.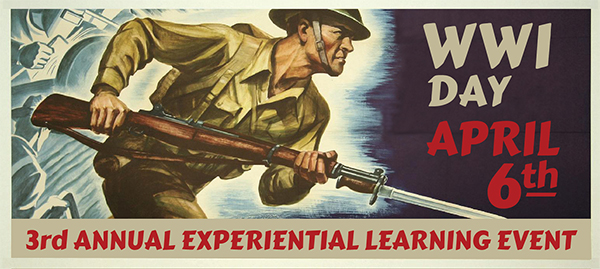 # # #