Red Rocks Community College Receives $274,405 Grant for Suicide Prevention
Red Rocks Community College Receives $274,405 Grant for Suicide Prevention
Lakewood, CO—Suicide prevention is everyone's responsibility, which is why Red Rocks Community College has partnered with the Jefferson Center for Mental Health to develop the Suicide Prevention Project. The Suicide Prevention Project is funded by a $274,405 grant from the Substance Abuse and Mental Health Administration (SAMHSA).
"As a community college RRCC is always seeking ways to support our students," said Dr. Michele Haney, President of Red Rocks Community College. "We want to create a culture where students feel they can ask for help."
The three-year grant will support developing a comprehensive suicide prevention plan for the College. The plan will include the development of a network linking the campus to the community. Red Rocks will also engage faculty and staff in training with the goal of creating a campus culture free from stigma around seeking help for mental and behavioral health issues.
"We recognize that suicide among college students is a serious issue," said Dr. Harriet Hall, President and CEO of the Jefferson Center for Mental Health. "The comprehensive strategy that RRCC will take to provide wellness and help-seeking programs to its students is both timely and necessary."
The Suicide Prevention Project is a proactive approach that will foster a culture of help seeking on the Red Rocks campus, aimed at reducing negative attitudes towards seeking care for mental health and substance use disorders. Red Rocks' diverse population includes veterans and members of the GLBT community. The Suicide Prevention Project prepares the Red Rocks community to recognize and prevent the immediate risk of suicide.
About Red Rocks Community College: Established in 1969, Red Rocks Community College delivers high-quality, affordable education programs leading to two-year degrees or professional certificates. The college serves over 14,000 students per year online and at two campus locations in Lakewood and Arvada. www.rrcc.edu.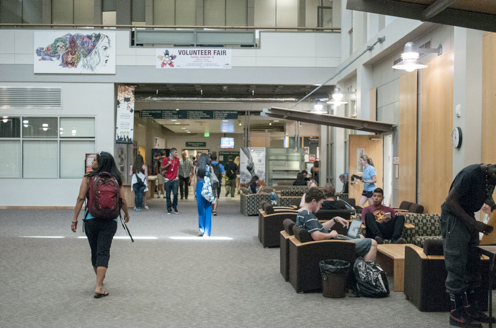 Tuesday, November 24, 2015