The Red Rocks Community College Theatre presents Skyline, a heart-felt play by the college's theatre instructor
More information: Kimberly Rein, 303-914-6260
kim.rein@rrcc.edu
www.rrcc.edu
March 8, 2016
Red Rocks Presents Denver Premiere of Sky Lines
Play written and directed by RRCC's David-Matthew Barnes
LAKEWOOD, CO - Red Rocks Community College (RRCC) Theatre Arts and Dance Department presents Sky Lines, written and directed by David-Matthew Barnes, in association with the Center for Inclusion and Diversity and Student Life. The show runs March 10 - 13 at the Red Rocks Community College Theatre.
In celebration of Women's History Month, Sky Lines is a tribute to extraordinary women. It follows the friendship of three women through several decades. This production also incorporates several dance pieces, choreographed by Marilynn de Vries and Veronica Burch.
David-Matthew Barnes had the following to say about why he was compelled to write this play:
"Growing up, I was always fascinated by the heartfelt stories my mother shared with me about her two best friends from high school: Pam and Shelley Pack (they were sisters). Together, they were a close trio growing up in Torrance, California and spending much of their time at neighboring Redondo Beach. The three women lost contact over the years but were reunited when my mother woke one day with a sense of urgency to reconnect. When she did, Shelley revealed she was suffering from terminal cancer. My mother's loss of a dear friend directly inspired this piece, especially the final moments my mother and Shelley spent together saying good bye after nearly 50 years of friendship. Shelley would've celebrated her 65th birthday on March 6th."

Sky Lines will be performed March 10, 11, and 12 at 7:30 p.m. and March 13 at 2:00 p.m. and 7:30 p.m. at the Red Rocks Community College Theatre on the Lakewood campus of RRCC (west end, lower level). Admission is $10.  Tickets may be purchased in advance online at www.tinyurl.com/RRCCTickets. Credit and debit cards are also accepted at the door
About RRCC Theatre Arts and Dance Program
Red Rocks Community College has the only fully developed two-year Theatre Arts program in performance, production, and theatre technology in Colorado. The program offers courses leading to an Associate of Arts in Theatre Arts or Dance, and an Associate of Applied Science in Theatre Technology. It also offers six unique certificates in technical theatre. In addition, the Theatre Arts and Dance Department engages in numerous partnership projects, both on campus and within the community. For more information contact Kelly Jo Eldredge at 303-914-6458 or theatre@rrcc.edu. 
Need accessibility? Contact Accessibility Services at 303-914-6733 or access@rrcc.edu at least one week prior to the event to request disability accommodations.
More about Red Rocks Community College: Established in 1969, Red Rocks Community College delivers high-quality, affordable education programs leading to two-year degrees or professional certificates. The college serves over 13,000 students per year online and at campus locations in Lakewood and Arvada. www.rrcc.edu.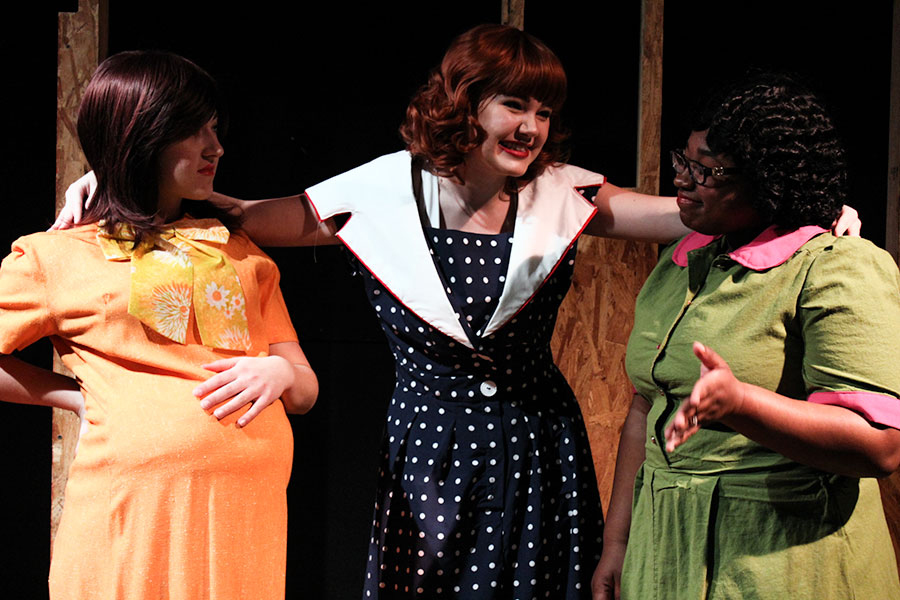 RRCC Theatre's Sky Lines is a tribute to extraordinary women, following the friendship of three women through several decades
# # #