RRCC Faculty Brenda Forland Honored with Wartgow Award Designation recognizes innovation of 'Teaching with Technology'
More information
Kimberly Rein, 303-914-6260
kim.rein@rrcc.edu
RRCC Faculty Brenda Forland Honored with Wartgow Award
Designation recognizes innovation of 'Teaching with Technology'
Lakewood, CO – Red Rocks Community College Math Faculty Brenda Forland was honored recently with the Jerome Wartgow Teaching with Technology Award. This award recognizes a full-time faculty for excellence in using educational technologies as an effective tool to stimulate, enhance and meaningfully improve teaching and learning within the Colorado Community College System.
Brenda was nominated by Red Rocks Community College leadership and was selected among nominees across the entire system. As the recipient of this award, she received $500 cash, as well as recognition at the CCCS Faculty of the Year Ceremonies last week at the Community College of Aurora.
According to her nominators, Brenda embodied the spirit of the award with her innovative use of Open Educational Resources (OER) technology. She has been a leader in the Red Rocks math department by implementing OER, working with the college's Information Technology department to install, setup and manage WeBWorK on a locally hosted Linux server. WeBWorK is a low-cost technology solution for providing a web-based interactive system designed to make homework in mathematics and the sciences more effective and efficient. Brenda manages WeBWorK and provides support for faculty and instructors implementing the technology into face-to-face and online courses. She is also programming new questions to be added to the WeBWorK Open Problem Library, which are available to all math faculty and instructors.
Brenda has also been a strong supporter of OpenStax textbooks and is currently using the OER textbook, Algebra and Trigonometry in her face-to-face college algebra courses. In combination with the free textbook to students, she incorporates free instructional videos developed by a departmental colleague. The culmination of these OER resources provide Red Rocks math students a dynamic, interactive and low-cost alternative to traditional publishers.
Brenda has also been a leader in online learning at the college and actively participated in the development and implementation of the Red Rocks Online Course Quality Guidelines.
"Brenda's passion to support quality online courses is reflected by her instrumental role in the development of a new Red Rocks committee to continually support and build on these guidelines," said Jon Johnson, Director of Instructional Technology at RRCC.  "At any institution, Brenda's performance, dedication and commitment to life-long learning would be notable. But when one factors in her commitment to learning, OER, and academic excellence it becomes all the more impressive."
Brenda received her Master's Degree in Mathematics at Montana State University in 2010. After spending time in the National Security Directorate at Pacific Northwest National Laboratory, she came to Red Rocks Community College in the Fall of 2013.
About Red Rocks Community College
Established in 1969, Red Rocks Community College delivers high-quality, affordable education programs leading to two-year degrees or professional certificates. The college serves over 12,000 students per year online and at campus locations in Lakewood and Arvada.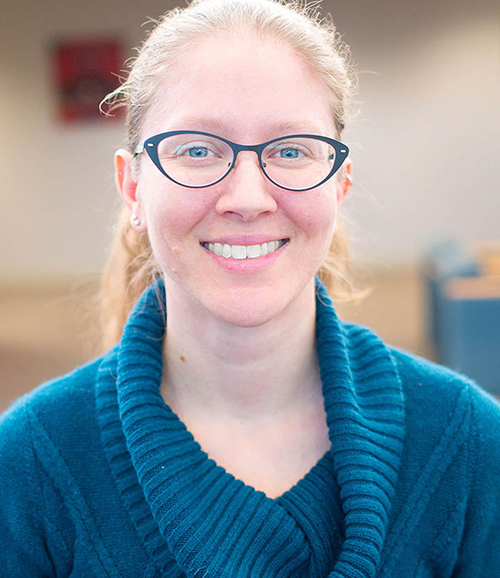 Tuesday, February 21, 2017