RRCC Offering Free Tax Filing Services to Families Through Tax Help Colorado Program
RRCC Offering Free Tax Filing Services to Families Through Tax Help Colorado Program
Partnership with Tax Help Colorado helps more families with incomes under $54,000 access free tax preparation services and bigger refunds
Lakewood, CO – This tax season, Red Rocks Community College is partnering with the Denver-based Piton Foundation to help hard-working families become more financially secure by providing free tax preparation services through the Tax Help Colorado program. Beginning January 28, 2017, IRS-certified Red Rocks Community College students will prepare and e-file tax returns free of charge for individuals with household incomes of less than about $54,000 a year.
Tax preparers are trained to ensure the individuals they serve get the best refund possible, as many of them are eligible for the Earned Income Tax Credit (EITC) and Child Tax Credit. The program also helps RRCC students develop financial acumen, increased empathy for their community and greater interest in civic engagement.
This free service, which is quick and confidential, will be offered at Red Rocks Community College on Saturdays from January 28 to February 11 from 9 am to 2 pm. Also on Fridays from February 17 to March 10, from 2 pm to 8 pm. The Lakewood campus is located at 13300 West Sixth Avenue and Tax Help will be located in room 1103. Parking is free. 
Tax Help Colorado operates 22 free tax sites statewide. More than 30% of Colorado families are eligible to participate in the program. During the 2016 tax season, Tax Help Colorado provided free tax assistance to over 9,300 individuals, helping them claim nearly $18 million in tax refunds, including nearly $6.8 million from the EITC.  In addition, the program saved families more than $2.5 million in commercial tax preparation fees. Learn more about how Tax Help Colorado positively impacts the lives of families by reading client stories from the 2015 tax season. 
A list of all the Tax Help Colorado sites, as well as the locations of other free tax assistance sites in Colorado, is available by dialing 2-1-1 (it's a free call), visiting http://www.piton.org/tax-help, or finding Tax Help Colorado on Facebook (www.facebook.com/taxhelpcolorado) and Twitter (@TaxHelpCo).
NOTE TO MEDIA: Local media is invited to visit this free tax site during tax season, and interviews can be arranged with student tax preparers and tax site clients. To schedule a visit, please contact Kimberly Rein at 303-914-6260 or kim.rein@rrcc.edu.
About Red Rocks Community College
Established in 1969, Red Rocks Community College delivers high-quality, affordable education programs leading to two-year degrees or professional certificates. The college serves over 12,000 students per year online and at campus locations in Lakewood and Arvada.  www.rrcc.edu. Need accessibility? Contact Accessibility Services at 303-914-6733 or access@rrcc.edu at least one week prior to the event to request disability accommodations.
About The Piton Foundation at Gary Community Investments
The Piton Foundation, which is part of Gary Community Investments, is a private foundation established in 1976 by Denver oilman Sam Gary. It is committed to improving the lives of Colorado's low-income children and their families by increasing access to quality early childhood and youth development opportunities and fostering healthy family and community environments. In addition to investing in creative solutions for Colorado's low-income children and their families, Piton operates its own programs, including the Data Initiative, Tax Help Colorado, and the nation's largest and longest-running Earned Income Tax Credit public information campaign.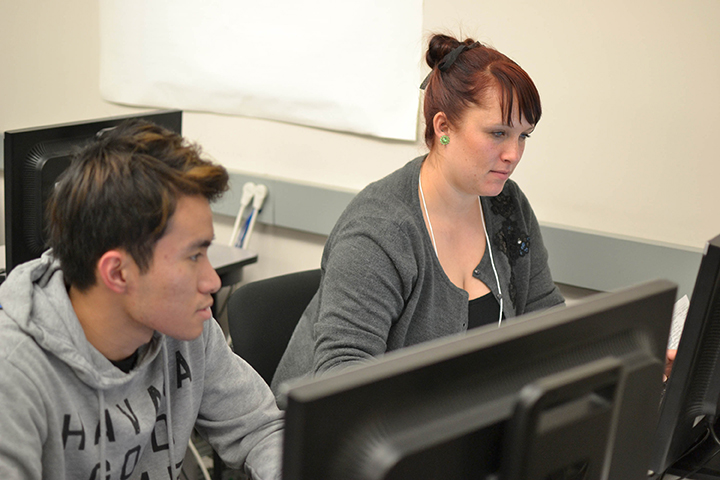 Last year, RRCC accounting students prepared and reviewed 447 returns through Tax Help Colorado, helping community members receive $895,423 in refunds.
Wednesday, January 18, 2017