RRCC presents Greek Tragedy: Medea by Euripides
RRCC presents Greek Tragedy: Medea by Euripides
Tragic Masterpiece Opens April 11, 2015

More information: Kimberly Rein, 303.914.6260
kim.rein@rrcc.edu
www.rrcc.edu
March 11, 2015
LAKEWOOD, CO - Red Rocks Community College (RRCC) Theatre Arts and Dance Department is proud to present Medea, the classic Greek tragedy written by Euripides and translated by Alistair Elliot, under the direction of Gene Kato, beginning April 11, 2015 at Red Rocks Community College.
Medea was written around the 5th century B.C., and yet the swirling emotions of this tragedy speak just as vividly to us today. Betrayal, jealousy, revenge, power—all combine in a fascinating work that explores people on the brink.
Upon arriving in the theatre, audience members will look directly into the mouth of hell, which has been artistically created by our students and scenic team. Dare to gaze into the fire and witness primal passions that flare up and threaten to consume every character in the play. One of the elements of great art is that it stands the test of time. Medea is a rich example of a living work of art that continues to intrigue audiences through the centuries.
Medea runs April 11, 13, 17, and 18 at 7:30 p.m. and two Sunday matinee performances on April 12 and 19 at 2:00 p.m. at the Lakewood campus of Red Rocks Community College (west end, lower level). Tickets are $10 for adults, $9 for seniors, and $8 for students. Admission is free for RRCC Students with a current ID.   
About RRCC Theatre Arts Program
Red Rocks has the only fully developed two-year college Theatre Arts program in performance, production, and theatre technology in the state of Colorado. Our program offers courses leading to an Associate of Arts in Theatre Arts and an Associate of Applied Science in Theatre Technology. We also offer certificates in Stagehand Basics, Stagehand Applications, Stagecraft, Costume Basics, Costume Applications, and Costumes and Fashion. In addition, the program engages in numerous partnership projects and classes, both on campus and within the community.
For more information and reservations contact Kelly Jo Eldredge at 303-914-6458 or theatre@rrcc.edu. Need accessibility? Contact the Office of Accessibility Services at 303-914-6733 or access@rrcc.edu at least one week prior to the event to request disability accommodations.
More about Red Rocks Community College: Established in 1969, Red Rocks Community College delivers high-quality, affordable education programs leading to two-year degrees or professional certificates. The college serves over 14,000 students per year online and at campus locations in Lakewood and Arvada.  www.rrcc.edu.
# # #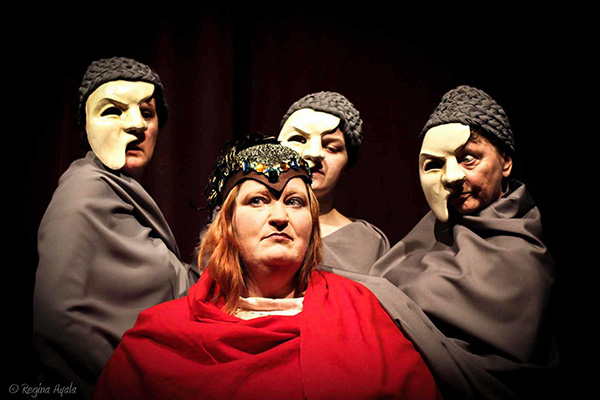 Wednesday, March 11, 2015