RRCC Presents Jack and the Beanstalk
More information: Kimberly Rein, 303-914-6260
kim.rein@rrcc.edu
www.rrcc.edu
July 7, 2016
RRCC Presents Jack and the Beanstalk
Hilarious and Interactive Musical for Children
LAKEWOOD, CO - Red Rocks Community College (RRCC) Theatre Arts and Dance Department presents the fairytale Jack and the Beanstalk by special arrangement with Chicago Kids Company (book by Jesus Perez and Music and Lyrics by Paige Coffman), under the direction of Sean Dale, musical direction of Kelly Jo Eldredge, and choreography by Marilynn de Vries. This show for children of all ages runs on Saturdays July 9 through July 30 at the Red Rocks Community College Theater.
In this updated musical version of the classic fairytale, Jack and his best friend, Carmelita the cow, sing and dance their way through the story we all know and love—with a few entertaining twists.
Director, Sean Dale, says the play will be a great time for everyone. "It's a fun script. I know that the dialogue alone is sure to guarantee fun for everyone, and the music adds even more interactive hilarity."
Innovative choreography by Marilynn DeVries also brings sparkle to the show. It's a perfect family event on a hot summer afternoon.
Jack and the Beanstalk will be performed July 9, July 16, July 23, and July 30 at 11:00 a.m. and 2:00 p.m. at the Red Rocks Community College Theater on the Lakewood campus of Red Rocks Community College (west end, lower level). Admission is $5.  Tickets may be purchased in advance online at www.tinyurl.com/RRCCTickets. Credit and debit cards are also accepted at the door.
About RRCC Theatre Arts and Dance Program
Red Rocks Community College has the only fully developed two-year Theatre Arts program in performance, production, and theatre technology in Colorado. The program offers courses leading to an Associate of Arts in Theatre Arts and an Associate of Applied Science in Theatre Technology. It also offers six unique certificates in technical theatre. In addition, the Theatre Arts and Dance Department engages in numerous partnership projects, both on campus and within the community. For more information contact Kelly Jo Eldredge at 303-914-6458 or theatre@rrcc.edu. 
Need accessibility? Contact Accessibility Services at 303-914-6733 or access@rrcc.edu at least one week prior to the event to request disability accommodations.
More about Red Rocks Community College: Established in 1969, Red Rocks Community College delivers high-quality, affordable education programs leading to two-year degrees or professional certificates. The college serves over 13,000 students per year online and at campus locations in Lakewood and Arvada. The Arvada campus will open its 55,000 square-foot expansion in August of 2016, adding new programs and tripling capacity for enrollment and workforce training.  www.rrcc.edu.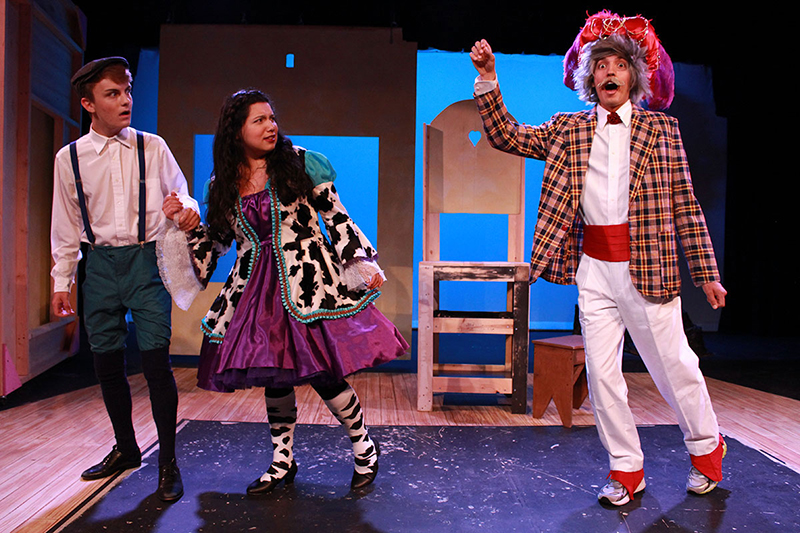 # # #