RRCC Presents Museo de las Americas Art Exhibit
RRCC Presents Museo de las Americas Art Exhibit
LAKEWOOD, CO – The RRCC Visual Arts Department is pleased to be hosting an exhibition of artwork from the permanent collection of the Museo de las Americas in Denver. The exhibit includes a wide range of work from Mexico, Central America and South America and includes a variety of masks, yarn paintings, ceramics, textiles, retablos, and bark paintings. 
The exhibit, located in the Susan K. Arndt Gallery at the RRCC Lakewood campus, will run through February 18.  The gallery is open Monday-Friday, 7 a.m.-10 p.m. and weekends 7 a.m.-6 p.m. and is located on the west end, lower level of Red Rocks Community College, 13300 West 6th Ave, Lakewood.
Museo de las Americas focuses on the art, history, and culture of the Latin Americas from ancient times to present.  The museum is dedicated to educating the community through collecting, preserving, interpreting, and exhibiting the diverse arts and cultures of the Americas through innovative exhibitions and programs.
More about Red Rocks Community College:  Established in 1969, Red Rocks Community College delivers high-quality, affordable education programs leading to two-year degrees or professional certificates. The college serves over 13,000 students per year online and at campus locations in Lakewood and Arvada.  www.rrcc.edu.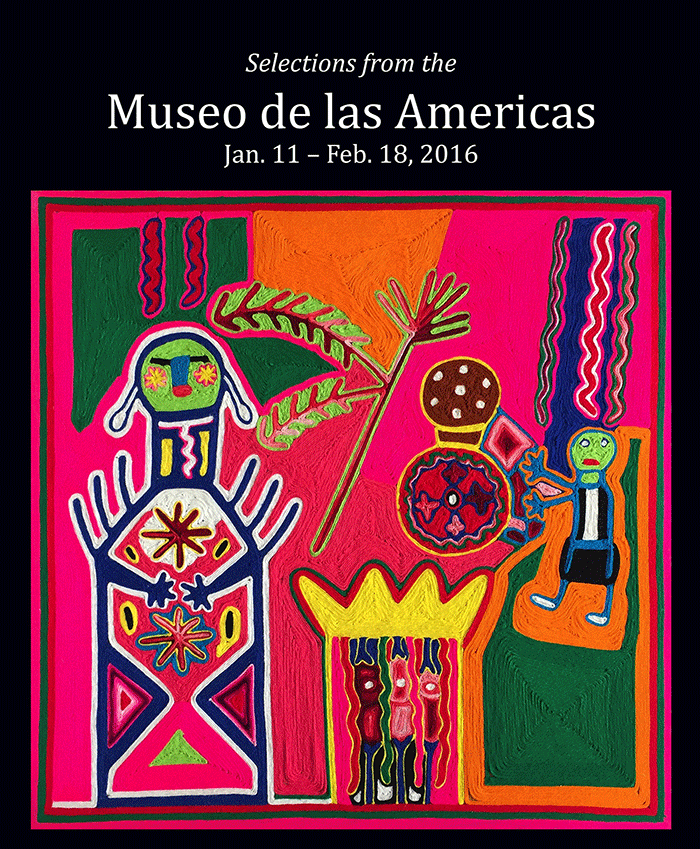 Thursday, January 28, 2016