RRCC Presents Scars: From the Shadows into the Light
RRCC Presents Scars: From the Shadows into the Light
Inspiring Personal Stories from Gateway Students
LAKEWOOD, CO - Red Rocks Community College (RRCC) Theatre Arts and Dance Department presents Scars: From the Shadows into the Light. This production, adapted and directed by Connie Sander, has been created from essays written by Gateway students at RRCC. The show runs February 24–28 at the Red Rocks Community College Theatre.
College Gateway starts with the toughest population, ex-offenders, and offers hope. This unique and highly successful program prepares students for schools and jobs, reduces recidivism and substance abuse, and improves quality of life for its students.
The Theatre Arts and Dance Department has partnered with Gateway for a number of years to tell the stories of students who participate in the Gateway program. This will be the fourth fully-staged production of Scars, and it focuses on the endurance of the human spirit. All students in the Gateway program are asked to write an essay answering the question, "What is your scar?" With the permission of the students, Connie Sander has pulled some of the most compelling essays and adapted them for the theatre so that a wider audience may experience their challenges and successes. The struggle to come to peace with the past and move forward with strength is brought to life on stage through five actors and five shadow dancers.
Scars will be performed February 24, 25, 26, and 27 at 7:30 p.m. and February 28 at 2:00 p.m. at the Red Rocks Community College Theatre on the Lakewood campus of Red Rocks Community College (west end, lower level). Admission is $10.  Tickets may be purchased in advance online at www.tinyurl.com/RRCCTickets. Credit and debit cards are also accepted at the door.
About RRCC Theatre Arts and Dance Program
Red Rocks Community College has the only fully developed two-year Theatre Arts program in performance, production, and theatre technology in Colorado. The program offers courses leading to an Associate of Arts in Theatre Arts or Dance, and an Associate of Applied Science in Theatre Technology. It also offers six unique certificates in technical theatre. In addition, the Theatre Arts and Dance Department engages in numerous partnership projects, both on campus and within the community.
For more information contact Kelly Jo Eldredge at 303-914-6458 or theatre@rrcc.edu. 
Need accessibility? Contact Accessibility Services at 303-914-6733 or access@rrcc.edu at least one week prior to the event to request disability accommodations.
More about Red Rocks Community College:  Established in 1969, Red Rocks Community College delivers high-quality, affordable education programs leading to two-year degrees or professional certificates. The college serves over 13,000 students per year online and at campus locations in Lakewood and Arvada.  www.rrcc.edu.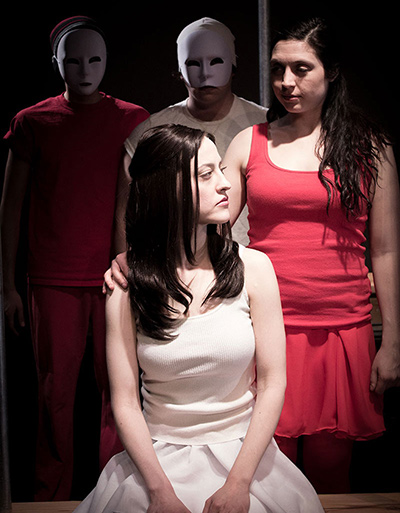 Thursday, February 18, 2016