RRCC Theatere Presents Macbeth
More information:
Wren Barnes
Director of Marketing and Communications
303-810-9815
wren.barnes@rrcc.edu
www.rrcc.edu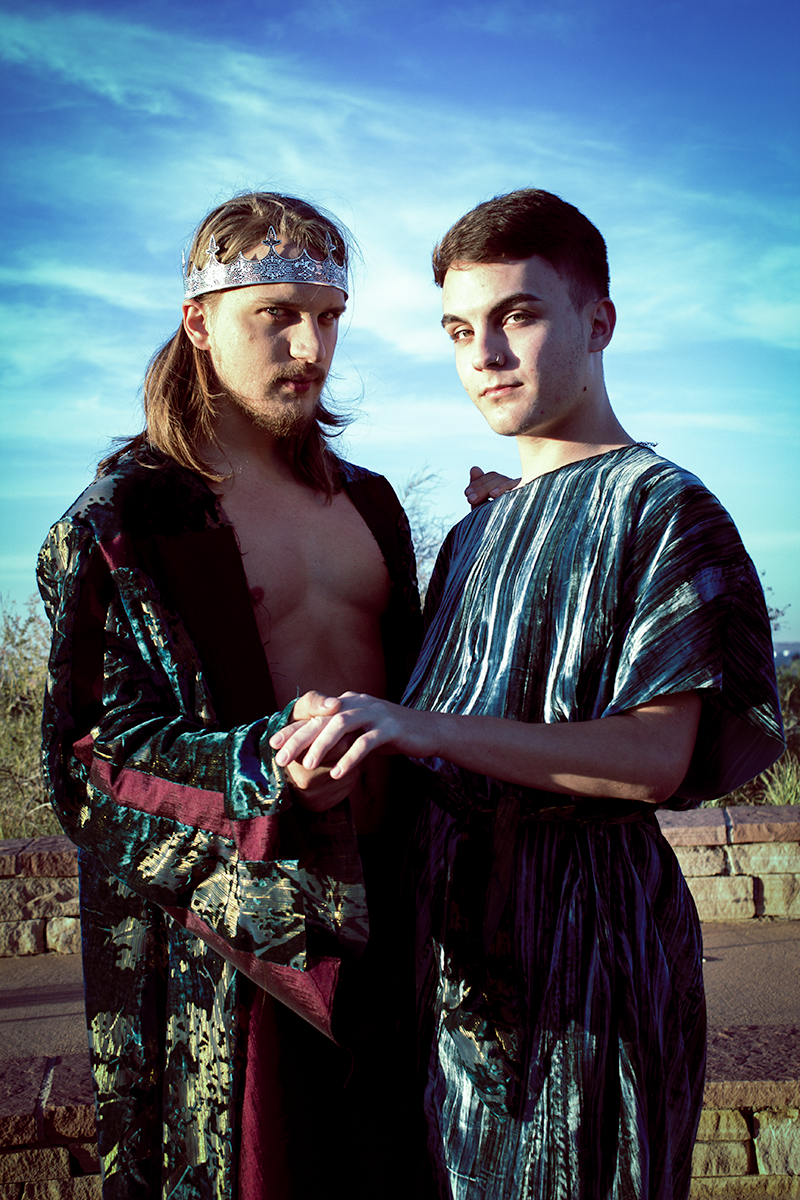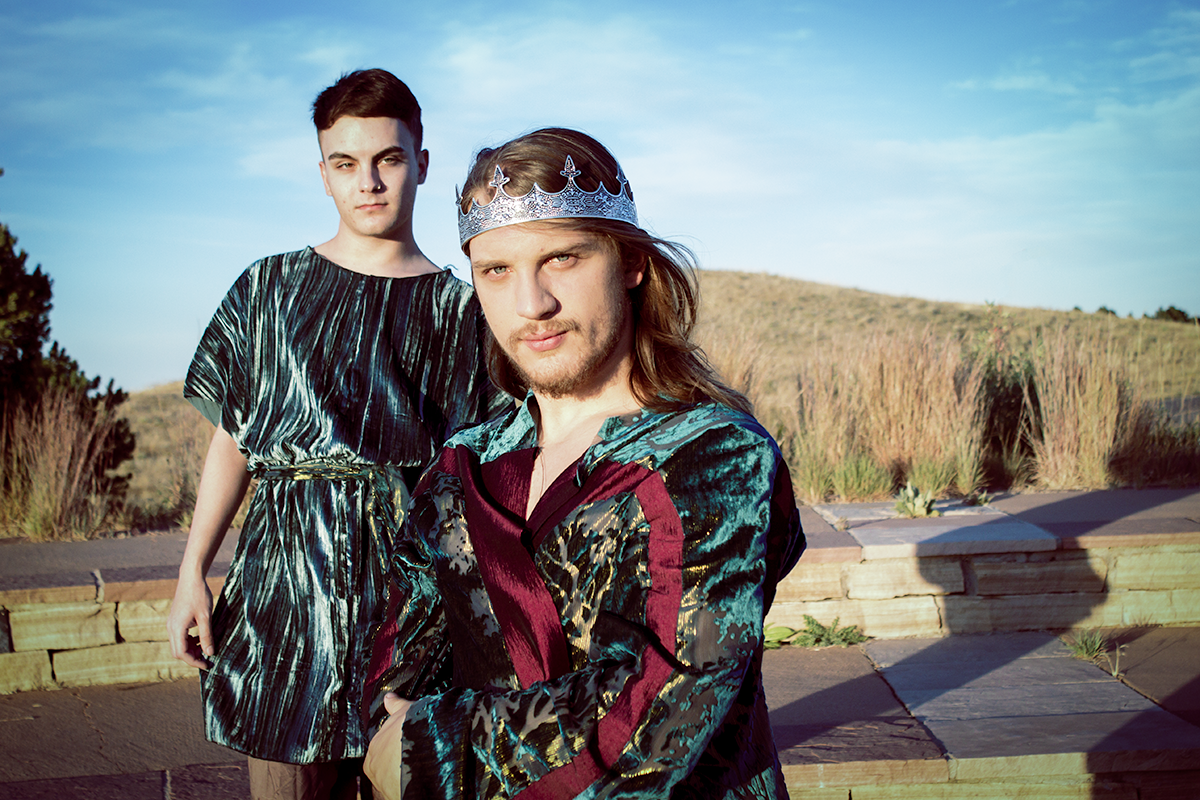 Photo Credit: Regina Ayala
October 9, 2019
RRCC Theatre Presents Macbeth
An Iconic Tragedy by William Shakespeare
LAKEWOOD, CO - Red Rocks Community College (RRCC) Theatre Arts and Dance, presents the iconic tragedy Macbeth, by William Shakespeare. This production is directed by Wren Barnes.Macbeth will be performed November 7, 8, and 9 at 7:00 p.m. and on November 9 at 1:00 p.m. at the Red Rocks Community Theater, 13300 W 6th Avenue, in Lakewood. The theater is located at the west end, lower level. Admission is $10. Tickets may be purchased in advance online at www.tinyurl.com/RRCCTickets. Credit and debit cards are also accepted at the door.
For this production of Macbeth, many roles in the show are being performed by actors of the opposite gender than performed traditionally.  
In the play, a brave Scottish general named Macbeth receives a prophecy from a trio of witches that one day he will become King of Scotland. Consumed by ambition and spurred to action by his husband, Macbeth murders King Duncan and takes the Scottish throne for himself. He is then wracked with guilt and paranoia. Forced to commit more and more murders to protect himself from enmity and suspicion, he soon becomes a tyrannical ruler. The bloodbath and consequent civil war swiftly take Macbeth and Lady Macbeth into the realms of madness and death.
This play contains adult content, violence, and haze; it may not be suitable for all audiences, especially young children.
About RRCC Theatre Arts and Dance Program
Red Rocks Community College has the only fully developed two-year Theatre Arts program in performance, production, and theatre technology in Colorado. The program offers courses leading to an Associate of Arts in Theatre Arts and an Associate of Applied Science in Theatre Technology. It also offers unique certificates in technical theatre, costuming, stage makeup, choreography, musical theatre, and writing for the stage and screen. In addition, the Theatre Arts and Dance Department engages in numerous partnership projects, both on campus and within the community. For more information, contact Kelly Jo Eldredge at 303-914-6458 or theatre@rrcc.edu.
Need accessibility? Contact Accessibility Services at 303-914-6733 or access@rrcc.edu at least one week prior to the event to request disability accommodations.
More about Red Rocks Community College:  Established in 1969, Red Rocks Community College delivers high-quality, affordable education programs leading to two-year degrees or professional certificates. The college serves over 13,000 students per year online and at campus locations in Lakewood and Arvada. RRCC combines rigorous, high-value education with tuition that is among the lowest in the state, and we offer many Financial Aid options and scholarships through our Foundation, which has provided over $4 million in scholarships to nearly 3,000 students. Military Times ranks RRCC #16 for 2-year schools in the nation as Best for Vets. RRCC was ranked #4 by Campus Pride as Best of the Best for LGBTQ-Friendly Colleges & Universities. Our AA/AS General Education Transfer Program is accepted by all of Colorado's state four-year colleges and universities, and RRCC transfers more students into Colorado School of Mines than any other college in the nation. For more information, please visit our website at rrcc.edu.