RRCC Theatre Presents - Shut Up and Let Me Talk
More information:
Wren Barnes
Director of Marketing and Communications
303-810-9815
wren.barnes@rrcc.edu
www.rrcc.edu
October 16, 2019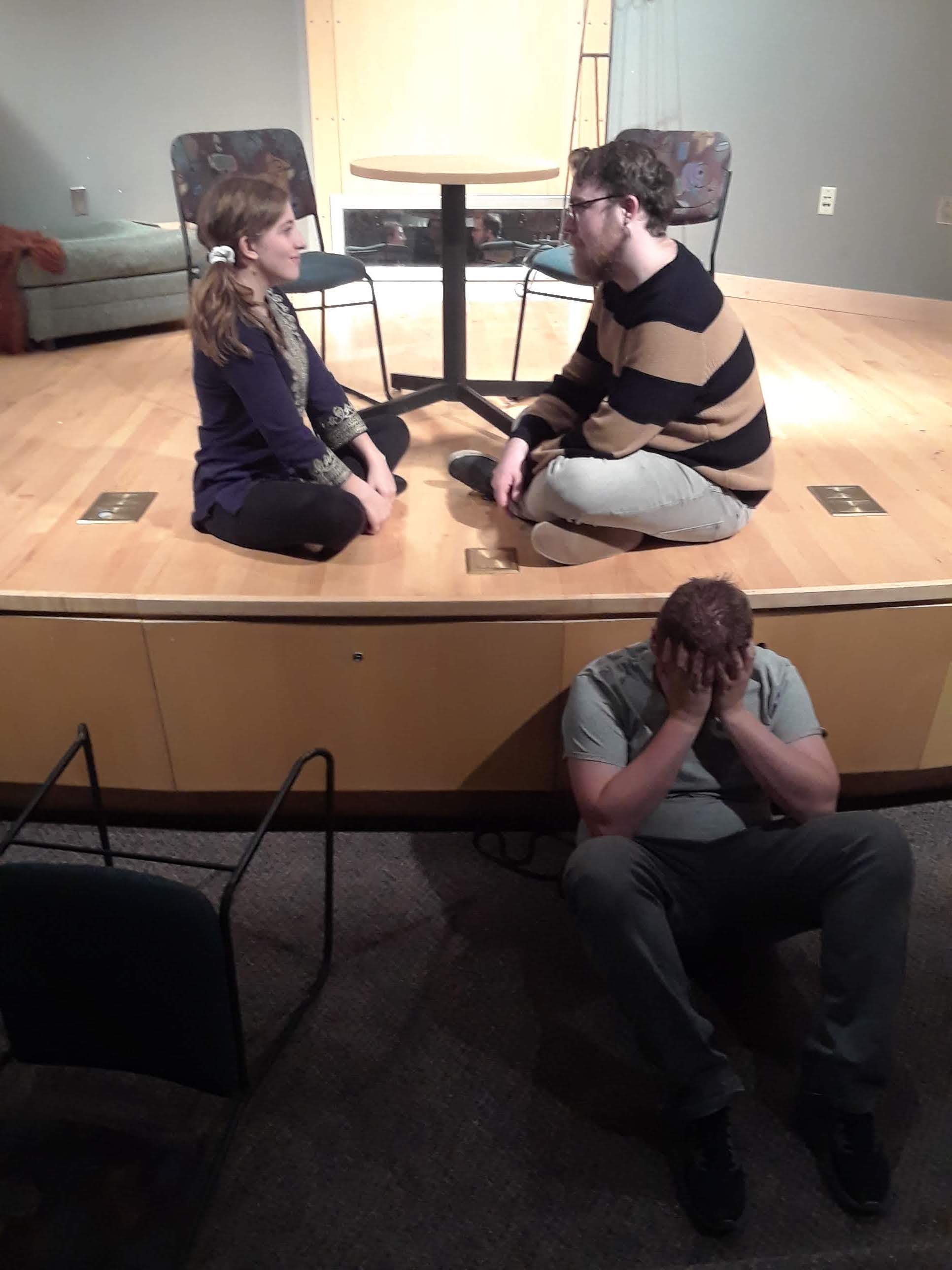 RRCC Theatre Presents Shut Up and Let Me Talk
U.S. premiere adaptation by Maru Garcia, based on original play by Humberto Leyva
LAKEWOOD, CO - Red Rocks Community College (RRCC) Theatre Arts and Dance, presents the U.S. premiere of Shut Up and Let Me Talk, adaptation by Maru Garcia, based on an original play by Humberto Leyva. This production is also directed by Maru Garcia. Shut Up and Let Me Talk will be performed October 24, 25, and 26 at 7:00 p.m. in the Den at Red Rocks Community College, 13300 W 6th Avenue, in Lakewood. Encore performances will be at The Curtain Playhouse on November 14, 15, and 16 at 7 pm. Tickets for the RRCC shows may be purchased in advance online at www.tinyurl.com/RRCCTickets. Tickets for the Curtain Playhouse performances may be purchased at www.wheatridgetheatre.com.
In a small apartment in Mexico City, three young people discover their own paths, but their interaction soon becomes toxic. The throw of the dice decides the end of the play, so there are six possible endings to each performance. 
Shut Up and Let Me Talk was first presented 20 years ago in different cities around Mexico. The original play did not have six different endings. This adaptation is alive with possibilities, as the characters roll the dice to decide the fate of the show.
This play contains adult content; it may not be suitable for all audiences.
About RRCC Theatre Arts and Dance Program
Red Rocks Community College has the only fully developed two-year Theatre Arts program in performance, production, and theatre technology in Colorado. The program offers courses leading to an Associate of Arts in Theatre Arts and an Associate of Applied Science in Theatre Technology. It also offers unique certificates in technical theatre, costuming, stage makeup, choreography, musical theatre, and writing for the stage and screen. In addition, the Theatre Arts and Dance Department engages in numerous partnership projects, both on campus and within the community. For more information, contact Kelly Jo Eldredge at 303-914-6458 or theatre@rrcc.edu.
Need accessibility? Contact Accessibility Services at 303-914-6733 or access@rrcc.edu at least one week prior to the event to request disability accommodations.
More about Red Rocks Community College:  Established in 1969, Red Rocks Community College delivers high-quality, affordable education programs leading to two-year degrees or professional certificates. The college serves over 10,000 students per year online and at campus locations in Lakewood and Arvada.  www.rrcc.edu.