Faculty - Tom Finke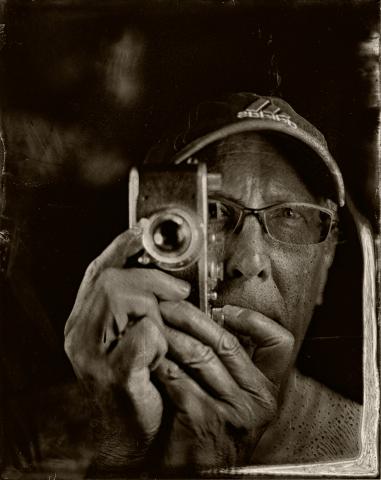 Tom Finke - Photography Adjunct Instructor
Thomas.Finke@rrcc.edu
Tom Finke is an artist and educator who lives and works in Denver, Colorado.  He has been teaching at the college level since 1979, concentrating on classes that deal with the aesthetic, technical, historic, and critical analysis of the photographic process.  He received is undergraduate degree in Biology from the University of Dayton and continued his studies in science at Wright State University before obtaining his MFA from the University of Cincinnati.  Because of his desire to continue in the field of education, he continued his post-graduate studies education at Arizona State University.   He has also participated in workshops through Zone VI Studios in Vermont, The Maine Photographic Workshops and the Ansel Adams Workshops in California. 
He says this concerning his teaching philosophy:  "For me, liberal arts education represents a way of thinking, rather than a structure of the study of disciplines. It emphasizes the process of acquiring knowledge of the world and self through reflection upon the work of others. Valuing the general more than the specific, liberal arts education is concerned with modes of thinking, rather than bodies of knowledge.
I strive to teach my students to think critically and to communicate ideas clearly and creatively and I encourage a constant and open dialogue between teacher and student. As an educator, I hope to prepare my students to continue to learn for the rest of their lives to be more than simply practitioners. They should be innovators. "
Much of his work tends to be of a social documentary nature, centering on the aspects of who we are and how we present ourselves.  He has participated in numerous exhibits in both he United States and abroad.  His work is held at the Northlight Gallery at Arizona State, Pyramid, Atlantic, Smith College, Stanford University, The Cincinnati Public Library, Western Michigan University, The Nelson Fine Arts Center, and numerous other public and private collections.   In 2015, Sokyusha Publishing in Japan, published two books of his work, one consisting of Social Documentary Images made in the America and the other Social Documentary Images made in Japan.  Additionally, he has produced two limited edition hand-made books in association with Bloodroot Press in Ann Arbor, MI, and numerous other bodies of work.