News from the President

August 2020

RRCC Commitment to Excellence Award Recipients
The second annual Commitment to Excellence Awards celebrating community college professionals committed to improving the overall community college experience in our state was hosted on March 11, 2020 at the Governor's residence at the Boettcher Mansion. The awards were presented by the Colorado Community College System Chancellor Joe Garcia and RRCC President Michele Haney. Congratulations to the RRCC Commitment to Excellence Award recipients, Jeffrey Kaplan, Kelly Worden, Bob Miller, and Jennifer Eaves!

First-in-Nation Community College Collaboration Aligns Colorado & California Aerospace Hubs
First-in-Nation Community College Collaboration Aligns Colorado & California Aerospace Hubs It's a partnership that spans time zones — and will have students reaching for space. Red Rocks Community College and El Camino College in California have announced a first-in-the nation community college collaboration to create the "Space, Cyber & Supply Talent Development Center" (SCSTDC). The partnership bridges two different aerospace hubs and maximizes opportunities for partnerships with stakeholders that share economic and workforce development goals in STEM and the aerospace industry. Both colleges have shown strong results in aligning classes with jobs and helping people obtain workplace relevant experience. Read more here.

RRCC Awarded Grant to Help Low Income, First Generation, and Students with Disabilities Succeed in College
The U.S. Department of Education announced that Red Rocks Community College will receive a five-year federal Student Support Services grant of $261,888 annually to help more students succeed in and graduate from college. For more than 50 years, the TRiO Student Support Services program has made important contributions to individuals and society as a whole by providing a broad range of services to help students succeed. This vital program can and does make all the difference.
For more information, click here.

Out with the Old, In with the New - Mascot
The new and improved official fox mascot logo was recently revealed to the RRCC community. We hope you will start seeing our new mascot in more and more places this year. If you would like to help us share our new fox with the world, please submit a request via the FORMSTACK on the marketing-communications web page.

RRCC Collaborates on Documentary Because of George
A documentary film, "Because of George," is being developed in collaboration with the Red Rocks Community College Theatre Arts and Dance and Visual, Audio, and Media Arts Departments and Black, Indigenous and People of Color (BIPOC) artists. The aim of the collaboration is to inspire change, add voices to the conversion and learn from each other. RRCC students and staff are assisting filmmaker/director Dina Gilmore and producer/music director Magenta Freeman on the project

Knitting4Peace (K4P) Partners with RRCC to Deliver Handmade Blankets to RRCC Students Experiencing Housing Insecurity
Knitting4Peace (K4P) Partners with RRCC to Deliver Handmade Blankets to RRCC Students Experiencing Housing Insecurity. We asked for 15 blankets or quilts for a special need, and received 51! The joyful handoff of this donation took place at The Action Center, in Lakewood Colorado, with Kelly Jo Eldredge of Red Rocks Community College Peace Pod, K4P Board Chair Julie Meyers and K4P Executive Director Mary Ellen Garrett. Thank you to all who stepped forward to make and donate these beautiful items, which will warm and welcome college students as they move into a new shelter being opened for students experiencing housing insecurity. Read more here.
July 2020

Advisor Jenni Hadden Named Outstanding Educator
Each year, the University of Colorado Boulder recognizes hard-working community college professionals who go above and beyond to support transfer students in their educational advancement. The 2020 Red Rocks Community College (RRCC) Outstanding Educator Award winner is Jennifer (Jenni) Hadden. Hadden is the Science, Technology, Engineering, Math (STEM) Pathway Advisor on the RRCC Lakewood campus.

Angela King to Lead Red Rocks Community College Foundation
RRCC has found our new Executive Director of Institutional Advancement at Red Rocks Community College. Angela King succeeds Ron Slinger in overseeing the College's Foundation and championing the College's mission and its commitment to students, learning, and excellence. King has been working on behalf of community college students for the past 12 years, most recently as Associate Director at Front Range Community College's Foundation. We are proud to have her join our Fox Family!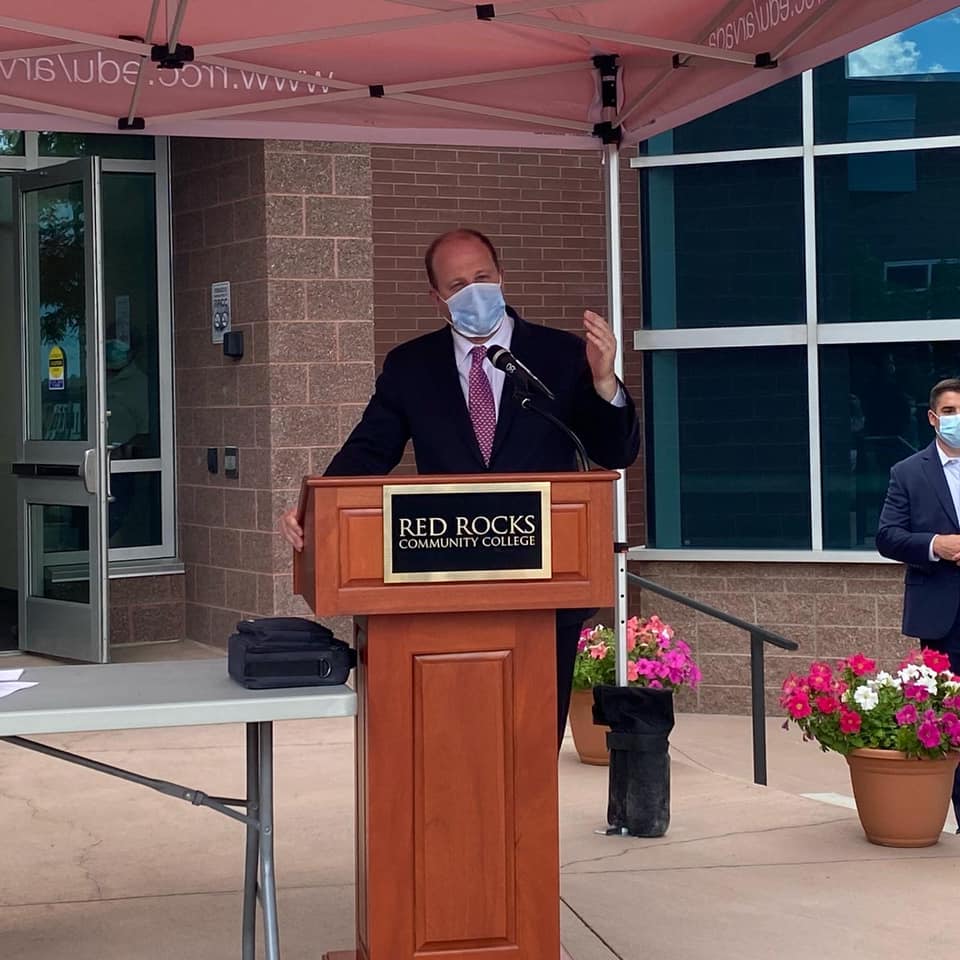 Governor Signs Education Bills at RRCC Arvada Campus
On July 8, 2020 Red Rocks Community College hosted Governor Jared Polis in a bill-signing event for several education higher education and mental health bills. You can watch the signing here: https://youtu.be/3-0Q2h6kaqs
The bills being signed here include:
SB20-009: Expand Adult Education Grant Program
HB20-1407, College Admission Use of National Test Score
HB20-1002, College Credit for Work Experience
SB20-175, Assessment Score on A Student's Transcript
SB20-183, Definition of State Agency for SIPA Statewide Internet Portal Authority Services
HB20-1312, Behavioral Health Training Requirements Educator License
HB20-1113, Mental Health Educational Resources

Coordinator Revising Outdoor Programming Post COVID-19
Ben Wygant, Intramural and Adventure Coordinator for the Student Recreation Center, shares aspiring plans for the future of outdoor programs with Campus Rec Magazine. Ben, alongside other outdoor professionals, discusses ways in which students may continue to engage in outdoor and adventure programs, while also being cognizant of CDC and state COVID-19 regulations and guidelines. Read more about it here: https://campusrecmag.com/outdoor-programming-post-covid
The RRCC fall semester will consist of remote, online and hybrid course options and the recreation center will be closed. Without face-to-face instruction, the Red Rocks Adventure Program will be minimal and heavily adapted based on CDC/state/college and outdoor industry guidelines. However, several local day trips that follow social distancing, mask and hand washing protocols, and minimized use of shared equipment are planned to allow the recreation center to continue serving students this fall.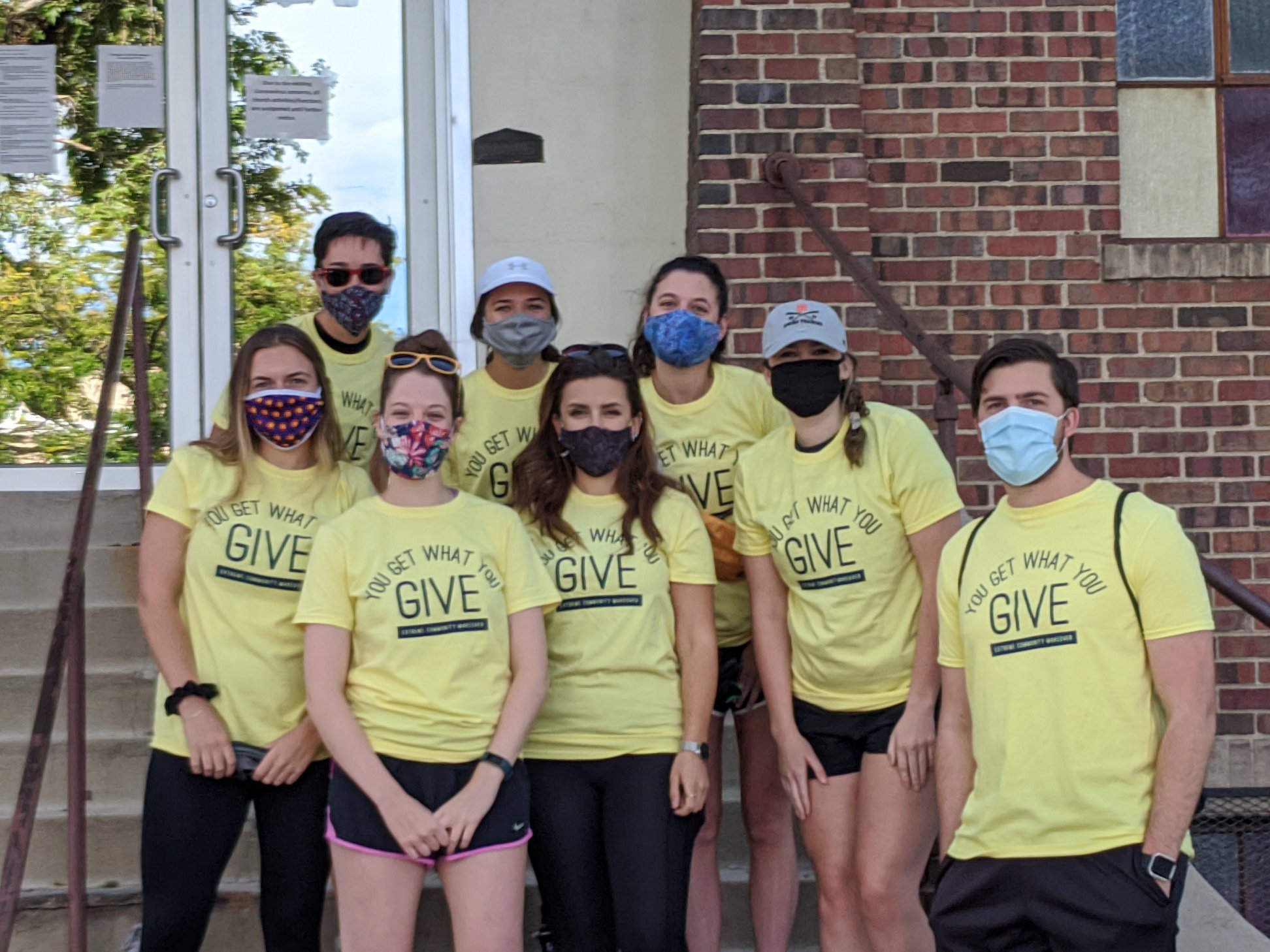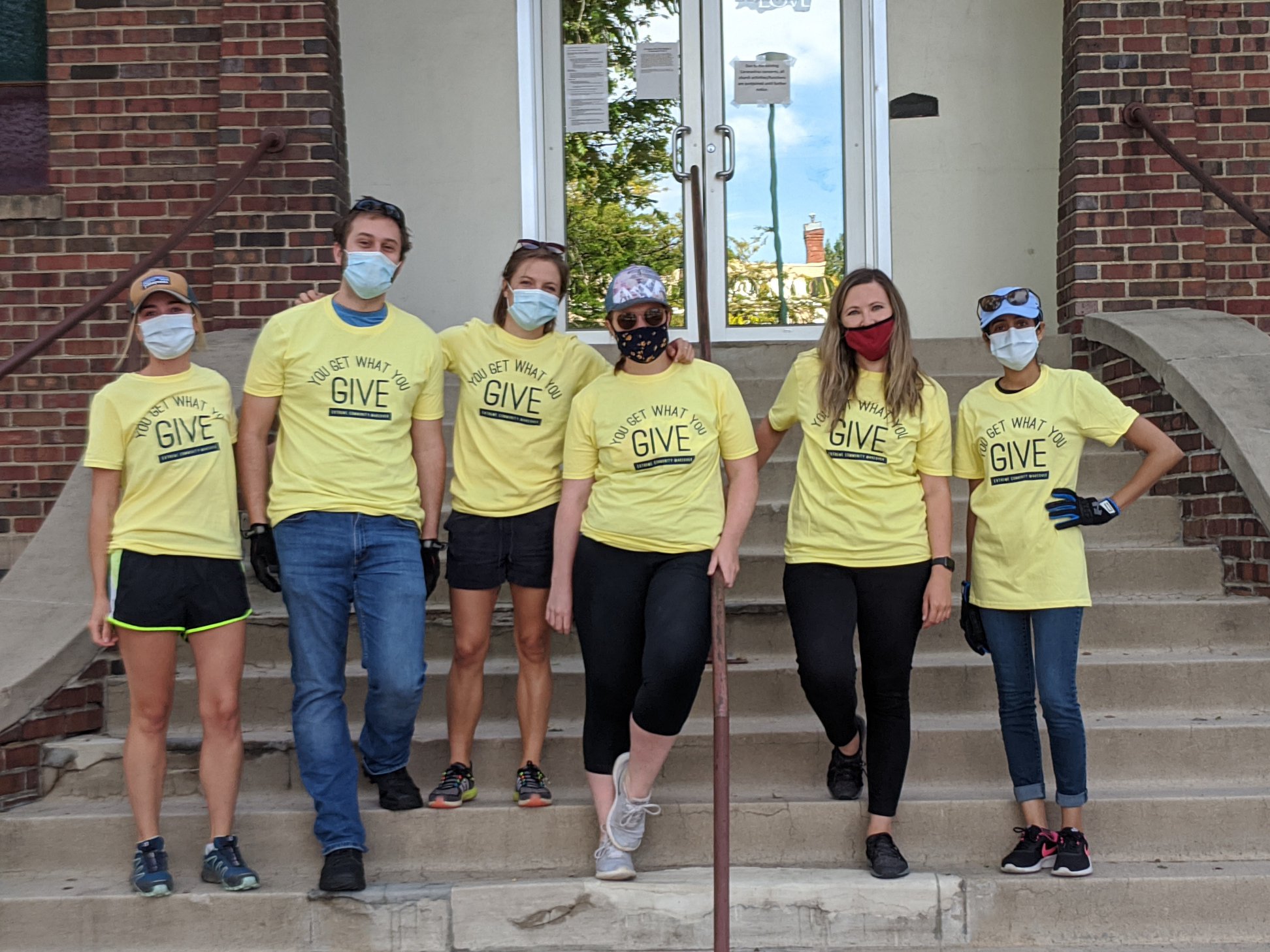 PA Program Volunteer Group
xtreme Community Makeover is known for helping our volunteers enjoy their experience by making sure all the details of the volunteer days are organized and efficient. In the era of COVID-19, volunteering looks a little different, but volunteering can still happen in a safe way. Our Physician Assistant Program was the first volunteer group for 2020!
Read more about it here: https://www.extremecommunitymakeover.org/uncategorized/ separated-but-together-volunteering-in-the-era-of-covid-19
June 2020

New Virtual Space for Artists
The Theatre Arts and Dance Department is working on a creating a virtual community this summer. An idea developed by students over the past few months, Ghost Light Theatre is a new virtual space for artists. This online community is open to all who wish to join and is a place for experimentation, creation, honing skills, and breaking down barriers.

2020 Instructors of the Year
Every year Red Rocks Student Government sponsors an annual vote of the student body to honor instructors for their efforts in providing outstanding instruction to our students and their contributions to the RRCC community. This year the winners are: Marcey Kern, Biology, Valerie Paulson, PA Program, and Brandon English, Chemistry.

Virtual Law Enforcement Academy Graduation Ceremony
Red Rocks held a virtual ceremony for the Law Enforcement Academy Graduation Class of 2020. This ceremony included remarks by President Haney and other Red Rocks staff, faculty and students.

2020 Foothills Art Show
Visual Audio and Media Arts presents a gallery of art produced by their students and juried by Howard Paul, Rachael Byland, Jim Reiman, Christopher Riggs, Ben Lafalce and Travis Schuett at the Foothills Art Center! .

Grant Provides Critical Funding to Support STEM Education During Pandemic Crisis
The Red Rocks Community College Foundation announced that it has received $10,000 from the Xcel Energy Foundation to support STEM education through the college's IDEA Lab. The IDEA Lab plays an important role in the STEM talent pipeline, as many students will transfer from RRCC to the Colorado School of Mines or enter the workforce. The Xcel Energy Foundation has been a significant community partner to STEM education at Red Rocks, contributing $65,000 between 2015-2019 to support programming for firsthand STEM engagement, innovation challenges, and engineering skill development.
May 2020

2020 Virtual Commencement Ceremony
Despite the pandemic, the annual spring graduation ceremony was adapted into a virtual commencement on May 16. Approximately 1,300 degrees and certificates were awarded to the class of 2020 commemorating the 50th anniversary ceremony. Arvada campus students graduated in several health care areas of study including Registered Nurse (RN) Refresher, Nurse Aide, Phlebotomy, Medical Assisting, Medical Billing and Coding, Radiology Technology and Sonography. Many of these new graduates are already assisting with medical and health care efforts related to the pandemic. Specifically, the Physician Assistant program has sent students to assist in rural areas of Colorado.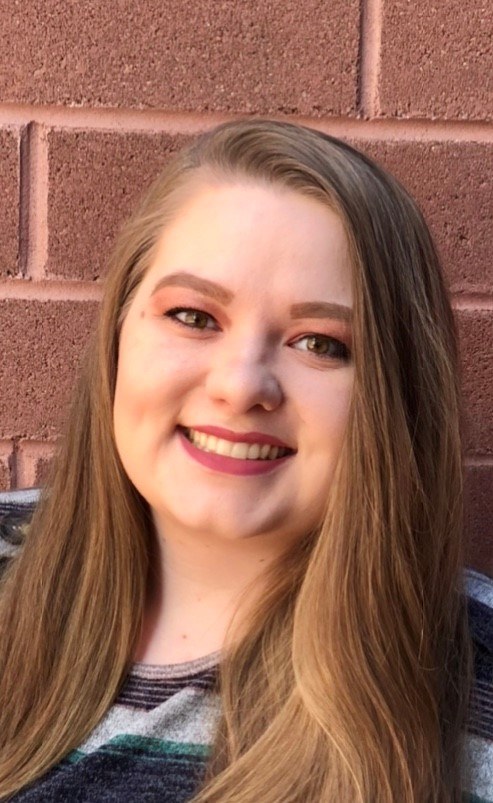 Congratulating Red Rocks Community College's Student Honorees
With the spring event cancelled due to COVID-19, the Colorado Community College System staff were able to organize and deliver over eighty packages directly to student awardees that included a medallion, certificate, and backpack full of goodies. Through sponsorship from the Credit Union of Colorado, four Red Rocks Community College students; Dina Gilmore, Michaela Howard, Connor Johnson, and Rachel Smith, were honored at the event and received their "ceremony in a box."
Connor Johnson earned the Rising Star Award. Connor is a Student Government member and a leader in the Computer Programming program at the Lakewood Campus. Rachel Smith received both the Phi Theta Kappa All-Colorado Academic Team Award and the Rising Star Award. Rachel is Vice President of the RRCC Alpha Kappa Sigma chapter of PTK. She aspires to be a Nurse Practitioner and is currently a Medical Assisting student at the Arvada Campus. These two students have facilitated meaningful engagement by either broadening the scope of student engagement or by deepening the engagement of other students around a particular issue or initiative.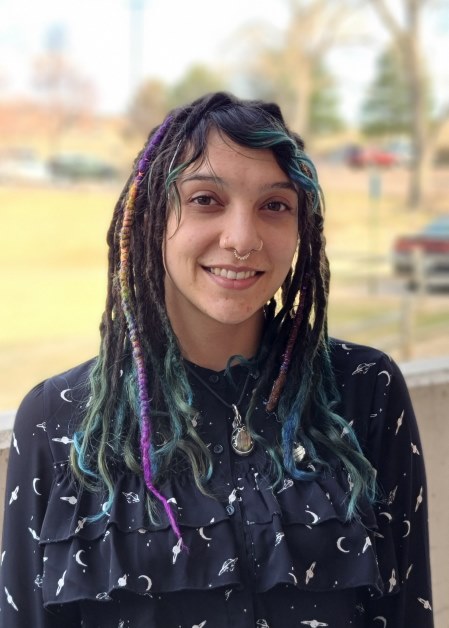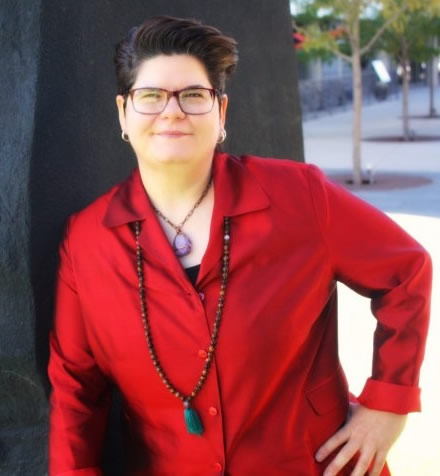 Michaela Howard and MDina Gilmore earned the Phi Theta Kappa All-Colorado Academic Team Award. Dina is one of two hosts for the RRCC podcast called Radio Red Rocks. She is a Photographer, Director, Filmmaker, Playwriter, Screenwriter and four-time best-selling author. Dina is currently a Digital Media Journalist student and aspires to be a phenomenal storyteller in all thing's digital media. Michaela is a National Society of Leadership and Success (NSLS) member. She enjoys reading to elementary school students and is currently an Early Childhood Education student who aspires to positively influence young children and their families by providing the most developmentally appropriate practices within the classroom and educating families on the importance of early childhood.

2020 US Census Partnership with RRCC
Pictured above: 2020 US Census Partnership Specialist Joie Ha and RRCC Student Chelsea Sandoval as they talk about some important topics regarding the 2020 US Census during their first Facebook Live video.

Rock the Mask Project
RRCC is committed to combating the spread of COVID-19 and keeping its community safe. In an effort to make sure we are doing all we can for the students, faculty and staff at RRCC, Trefny Honors partnered with our Theater Arts Department to launch the Rock the Mask for RRCC Project. The project has some funding support from donors and the RRCC Foundation to help us reach our goal of sewing 5,000 masks for our campus community by August 1.

Announcing the Bridge to Bachelor's Degree Program – An Innovative Pathway to a Four-year Degree.
Red Rocks Community College (RRCC) in partnership with the Colorado Community College System (CCCS) are changing the way Colorado goes to college by making it more affordable for students to earn a high-quality college degree. The new Bridge to Bachelor's Degree program ensures first-time students attending RRCC or any of CCCS's 13 colleges are guaranteed admission to a participating Colorado four-year college or university upon completion of an Associate degree. Now may be the time when the smart, strategic choice for many students is to stay at home, or closer to home, and get ahead by pursuing their college degree, while saving money by starting at RRCC. Students who enroll in the program can save as much as $10,000 on their path to a Bachelor's degree, and receive additional support such as one-on-one college counseling, support with transfer to a four-year institution, and even scholarship opportunities! This program joins several other pathways programs that are helping RRCC students in achieving their desired educational goals.
April 2020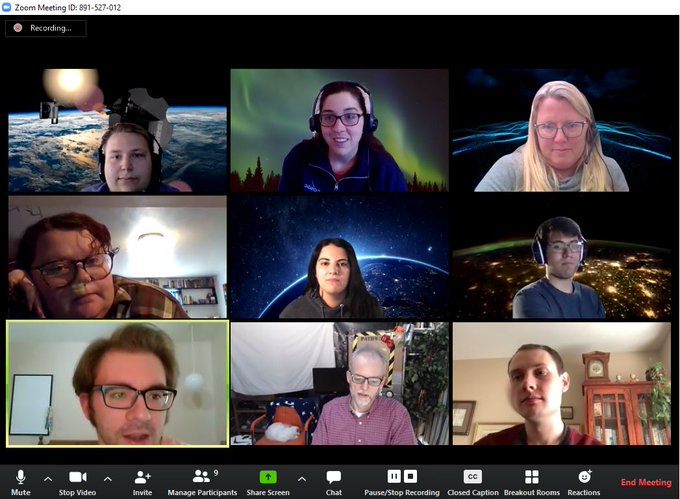 Colorado Space Grant Virtual Undergraduate Research Symposium Winner
Social distancing didn't stop the CC of CO RockSat Team from getting some work done. They came up with a plan to move forward and on April 18th they presented at the CO Space Grant Virtual Undergraduate Research Symposium. RRCC student Tiffany A. Lovett's poster session on Viability Testing for Serratia Marcescens in Space (Sponsored by CU CEAS) was one of the winners!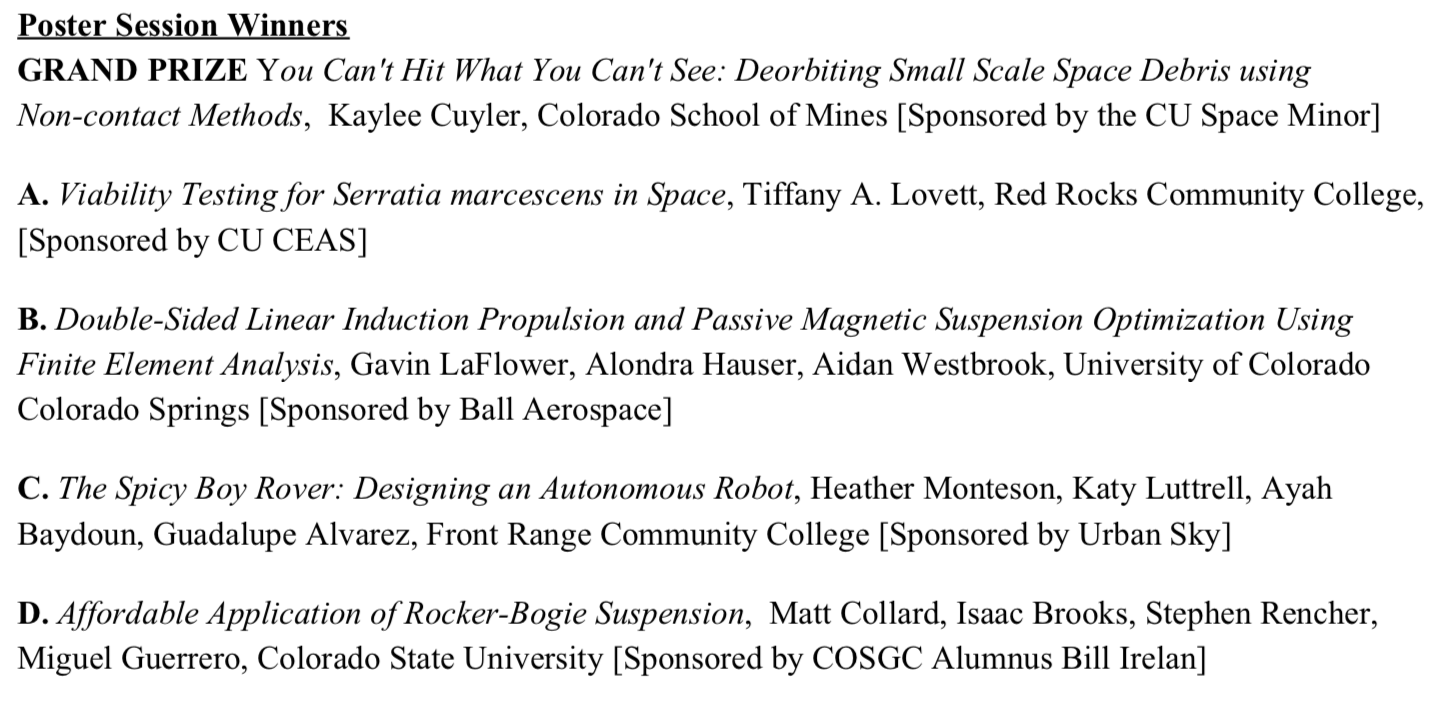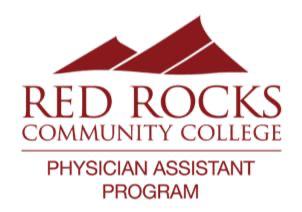 RRCC Physician Assistant Students Lending a Helping Hand
Our Physician Assistant (PA) students are doing remarkable things. Currently, four of our PA students are assisting the town of Eads (located in eastern Colorado) in preparation for an anticipated strain on their health care system. With only one PA and one nurse practitioner in town, our students quickly jumped in to help. We also have three (and soon to be 5) PA students at Sunrise Community Health Center in Greeley. These students are also helping to supplement their health care provider needs during these challenging times.  In both locations, students are learning telehealth and honing their skills as future physician assistants by providing care to patients with the supervision of licensed providers. Students are not directly treating COVID-19 patients but helping to see all of the other patients with health care needs. Thank you to these students for all of the great work they're doing!

RRCC Joins National Recreation Movement Challenge
The Student Recreation Center (SRC) and RRCC joined the National Recreation Movement 2020 challenge. This platform allows RRCC students to take fitness classes from Red Rocks and 80 other colleges across the nation. Also, the platform allows students to log their active minutes and allows RRCC to compete with all of the participating colleges. RRCC is currently ranked 12th in the nation!

CBS4 and Red Rocks Community College Honor Colorado's Class of 2020
High school graduation is just one of the few milestones that Colorado seniors will miss out on this year. In an effort to recognize and celebrate their outstanding work and achievements, RRCC has teamed up with CBS4 for the Salute to Colorado Class of 2020 campaign. This campaign allows viewers to submit a senior picture with the senior's name and high school and give that student public recognition for graduating. While it won't make up for a traditional graduation, hopefully, it will show them that they are not alone and we are here for them.
March 2020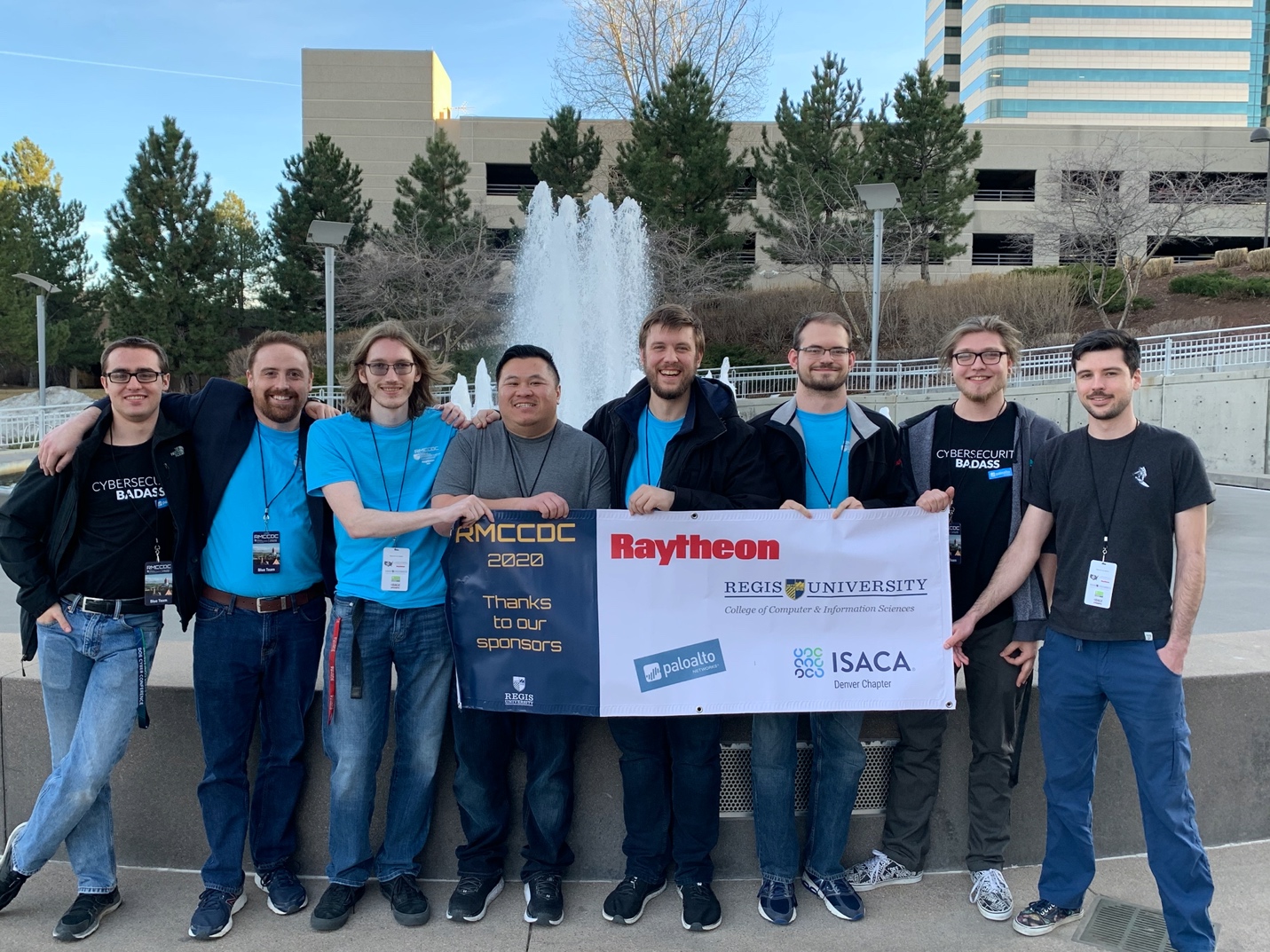 Cyber Security Regional Competition
RRCC Cyber Defense Team took 1st place in the region at the Rocky Mountain Collegiate Cyber Defense Competition (RMCCDC). With this win they will be competing remotely (due to recent CDC guidelines) in the National Competition out of Orlando, Florida, April 16-18. This national competition will be comprised of over 235 national colleges and universities.

Honors in Action Regional Competition
Red Rocks Community College PTK Chapter, Alpha Kappa Sigma won 1st place in the 2019-2020 Colorado/Wyoming (COWY) regional competition for their Honors in Action project. The COWY region consists of 20 community colleges throughout Colorado and Wyoming. President Chelsea Sandoval and Vice President Rachel Smith spearheaded the project with their Honors in Action class of fellow PTK members. This year's project was conducted based on current issues impacting community college students.

IDEA Lab Helping Doctor's during COVID-19 Pandemic
IDEA Lab staff Jeremy Beard, Lead Academic and Tyler LeClear, Manager, and alumni Shelby Ryan are providing their expertise to address the shortage of medical equipment and parts in urgent need in our community. An email was sent by a CU Anschutz doctor with a plea for help and an idea to use 3D printers to make a shared ventilator connection.  This plea has turned in to a full-blown effort as the newly formed taskforce, Make4Covid, including doctors, hospitals, medical businesses, engineers, other Colorado universities, members of the general public,
and our IDEA Lab are now sharing ideas and finding solutions to create 3D ventilator parts and face masks.

RRCC Law Enforcement Academy Paving the Way
Thanks to our innovative and dedicated Law Enforcement Director Mark Beluscak, our academy does not ONLY continue to run, but since March 17th, Red Rocks LEA has been conducting virtual classroom training in compliance with the Colorado Department of Higher Education, Higher Learning Commission, CDC, and Colorado P.O.S.T. recommendations. This academy is the FIRST in Colorado to make this successful transition, applying academic rigor in an online environment based on training and experience and applying Quality Matter (QM) standards and practices for the online environment.

STEAM Girls and Science
RRCC partnered with the Denver Museum of Nature and Science to bring alive the Girls & Science event. This event was aimed at thousands of girls of all ages around Colorado, in hopes of igniting their interest and passion in the STEAM (Science, Technology, Engineering, Arts, and Mathematics) areas of study. Red Rocks Community College's very own Soomin Chun-Hess (Political Science Faculty and Chair) and Barbra Sobhani (Science Department Chair and Director of Trefny Honors Program) were two of the guest speakers for Stories with Scientists. Janet Stomberg (STEM Alliance Navigator) and Shireen Shikak (Biology/Pathology Major and Women in STEM club member) assisted with exciting STEM activities at the RRCC table.
February 2020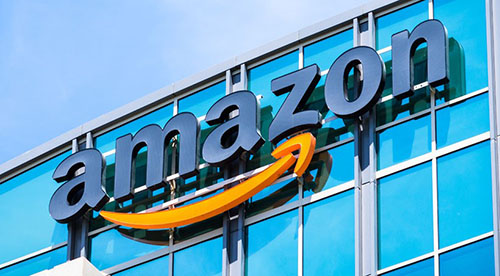 RRCC Selected as Lead School for Amazon's Small Business Academy
"Amazon's latest educational project is a combination of in-person classes and seminars, community college courses, and online webinars. It includes several programs intended to help small businesses to reach more customers, build their brand, and grow sales. The initiative, announced last week, is called Small Business Academy.
The Amazon Small Business Academy program also includes a grant to the National Association for Community College Entrepreneurship (NACCE) to help fund curriculum development and instruction of digital business courses in community college classrooms around the country.
The classes will cover the fundamentals of online business strategies, marketing, merchandising, and inventory management."
We are so pleased that Red Rocks Community College has been selected as one of lead schools for this wonderful new program. Classes begin this month!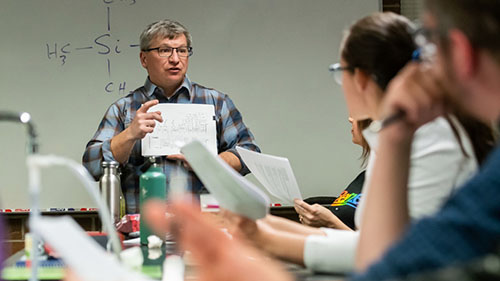 Books on a Budget
In an effort to make textbooks less expensive, colleges are using open education resources. We are leading the pack by developing degree paths that will require fewer textbooks, be the end of the spring semester, our students will be able to complete an associate's degree with 95% of their classes using OER. (open education resources)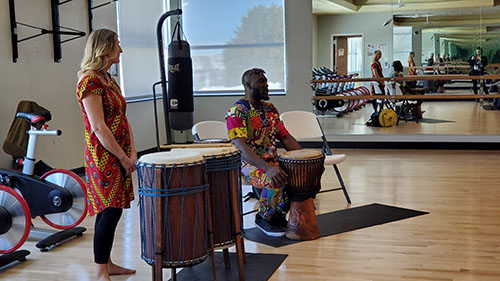 Rhythm and Motion
In observation of Black History Month, the SRC, the Black and Brown Student Association (BBSA), and our Inclusion and Diversity department celebrated the African and African American cultures through the sharing of African inspired dishes and through cultural dance. We were accompanied by Ghana Emmanuel Nii Bortey Annang, the founder of Soul Rhythm African Drumming, a Colorado based company specializing in traditional West African drumming and dance.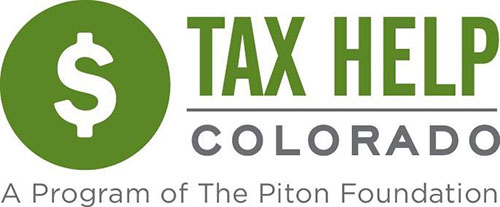 Tax Help Colorado
Red Rocks Community College is partnering with the Denver-based Piton Foundation for the 15th annual Tax Help Colorado program. This program is to help hard-working families become more financially secure by providing free tax preparation services. Beginning February 8, IRS-certified Red Rocks Community College students are preparing and filing tax returns free of charge for individuals with household incomes of less than $56,000 in 2019.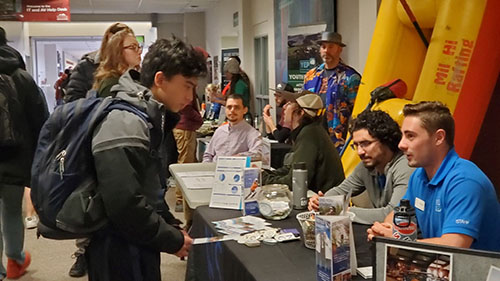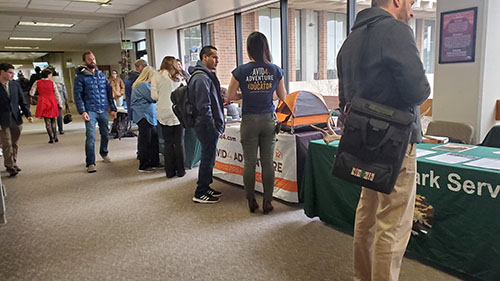 Outdoor Education and Park Ranger Career Fair
Red Rocks Community College hosted its 5th Annual RRCC Outdoor Education and Park Ranger Career Fair on Wednesday, January 29. The event included 38 employers seeking qualified employees for full time and seasonal positions. The career fair provided students with an opportunity to connect with companies within the Outdoor or Park Ranger industries.
January 2020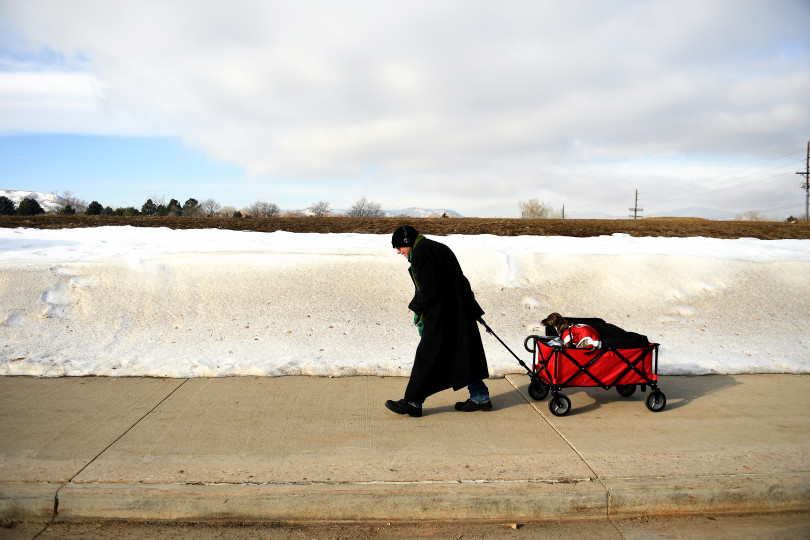 The Action Center
Red Rocks has partnered with The Action Center, a Jefferson County nonprofit organization that offers food, clothing and housing to those in need, to establish The Launch Pad to provide temporary housing for a dozen students.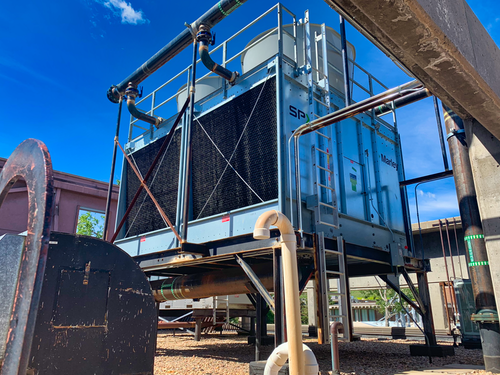 BOR Grant to Aid Water Purification and Desalination Pilot Study at Red Rocks Community College
Backed by a U.S. Bureau of Reclamation (BOR) grant, Garver's Water Technology Team, Mickley & Associates, and Red Rocks Community College are teaming up for an 18-month pilot study aimed at further protecting Colorado's valuable water supplies. Garver's water technology experts and RRCC staff and students will work alongside Dr. Mike Mickley, an internationally recognized brine-management expert.
RRCC Named One of the 13 Best Electrician Trade Schools in the World
As ranked by study.com, our electrical program was named one of the best trade schools in the world.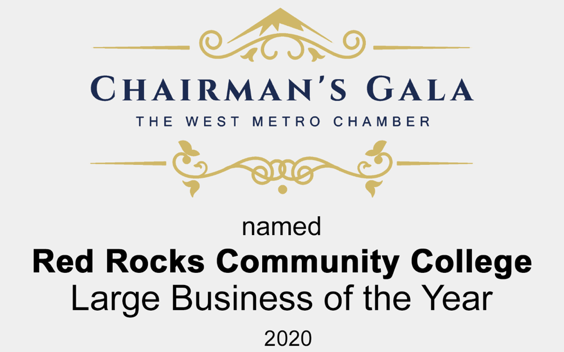 The West Metro Chamber selected RRCC as the 2019 Large Business of the Year
The Chairman's Gala was held on January 31 at the Marriott Denver West, where the award was presented to the college. We offer our gratitude to the West Metro Chamber for this wonderful honor.
December 2019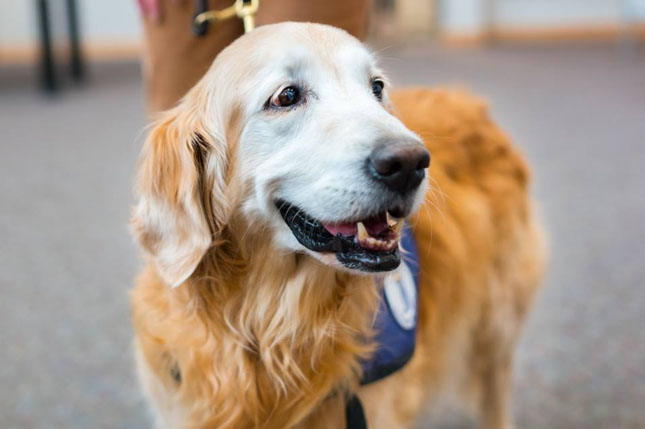 Pet Partners Visit
In collaboration with the RRCC Healthy Minds Resource Center which promotes student emotional well-being, Pet Partners brought therapy dogs to The Great Hall to help students de-stress during finals week.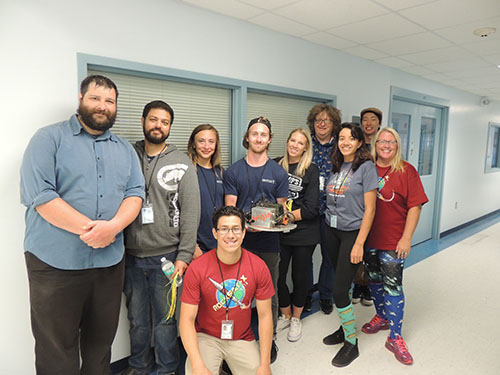 NASA RockSat-X Team
For the final Hot Topic Speaker of the fall semester, members of the NASA RockSat-X Team gave a presentation during the STEM Expo Event.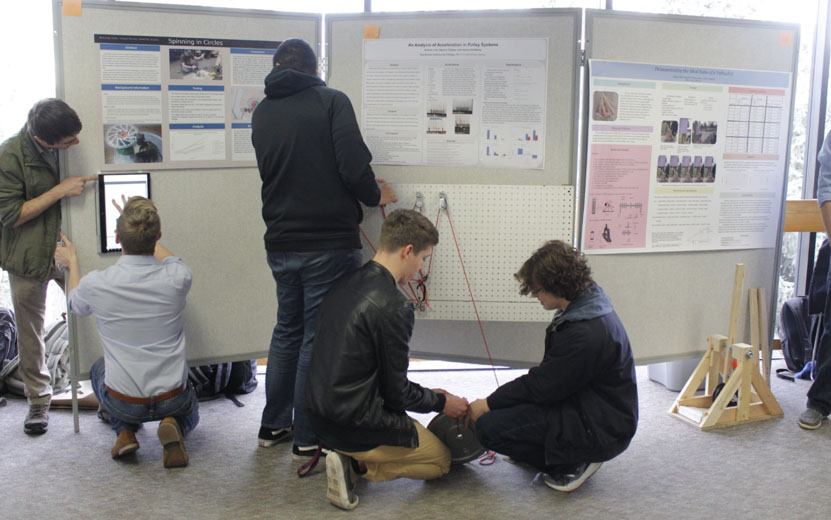 STEM Expo
Students had the opportunity to present their projects in the form of posters, artwork, and demonstrations, all of which were on display on The Bridge.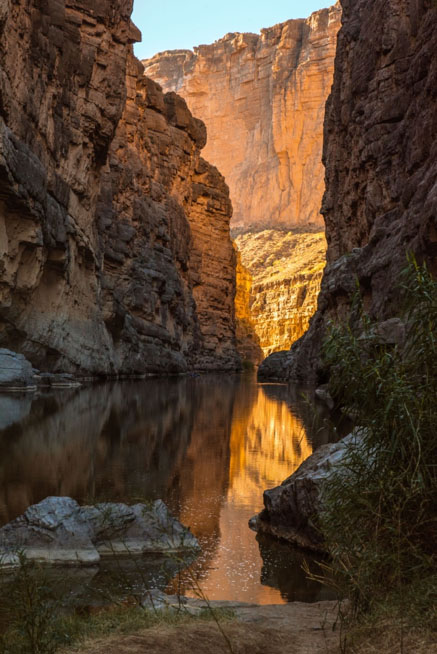 Big Bend National Park Adventure
To finish out their fall semester, several students were able to enjoy a float trip on the Rio Grande River through Big Bend National Park while also exploring Guadalupe Mountains and Carlsbad Caverns.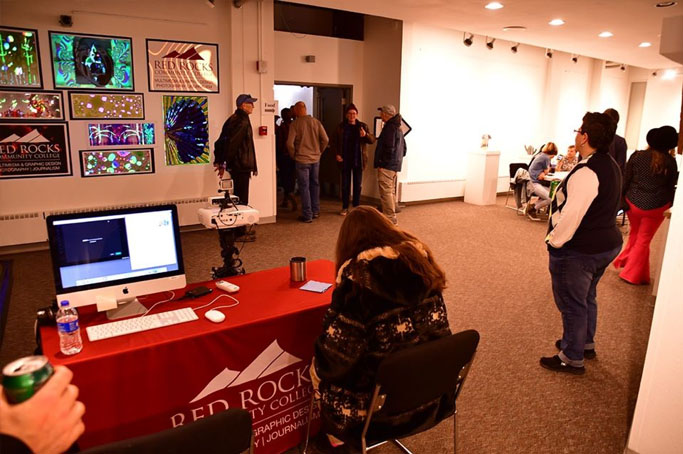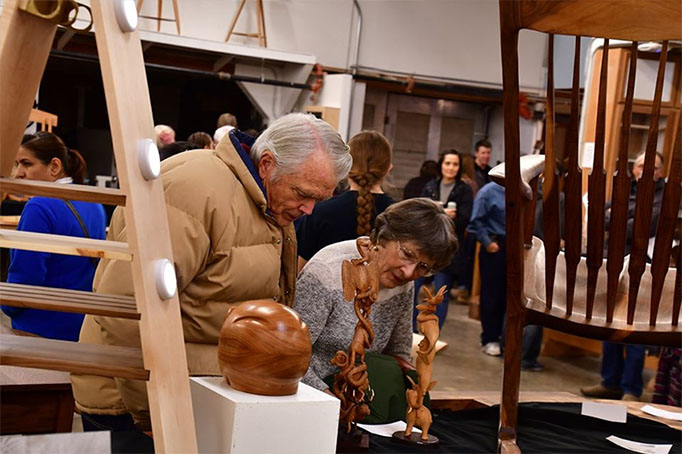 Visual and Performing Arts Student Exhibition
This exhibition was open to the public and featured art, photography, woodworks, live music, and theatrical performances from students in various RRCC Visual and Performing Arts Programs.
November 2019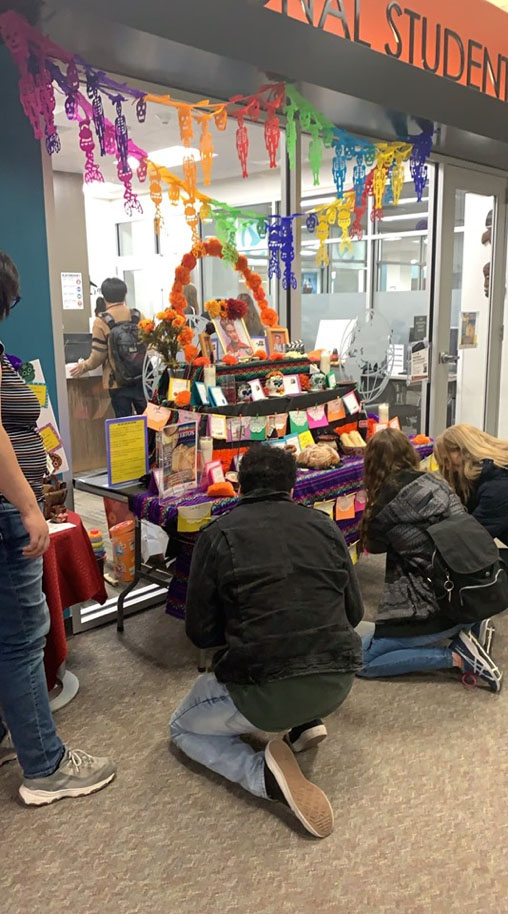 Dia de los Muertos
In celebration of Dia de los Muertos, the International Student Services Center provided a traditional, decorated altar, giving students the opportunity to honor loved ones.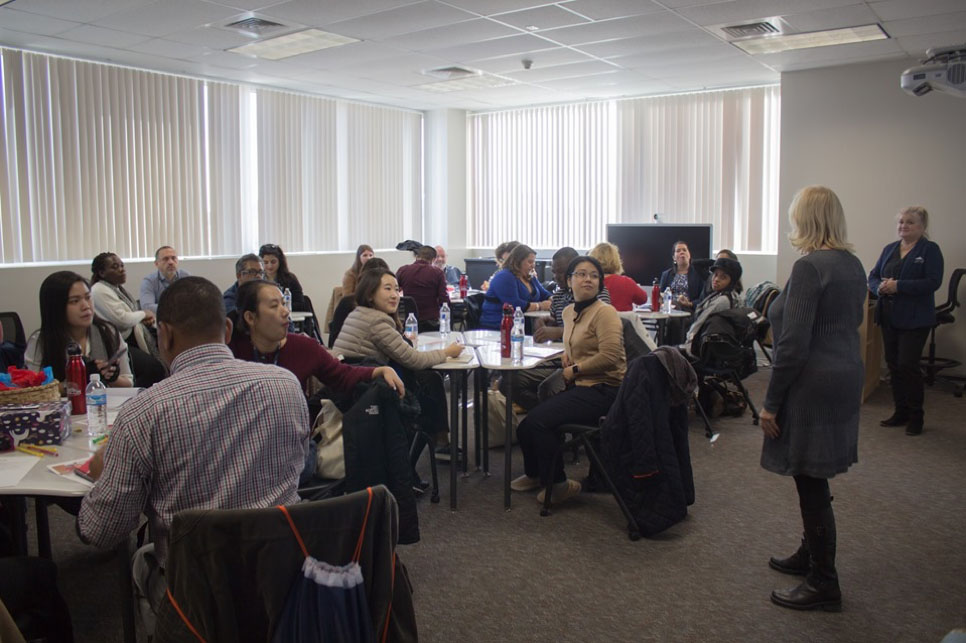 EducationUSA Visit
EducationUSA Advisors from 24 different countries visited RRCC to learn about the U.S. Community College System and higher education in Colorado. The advisors took a campus tour and checked out the International Student Services Center. Later, advisors were able to speak with both international students and professors.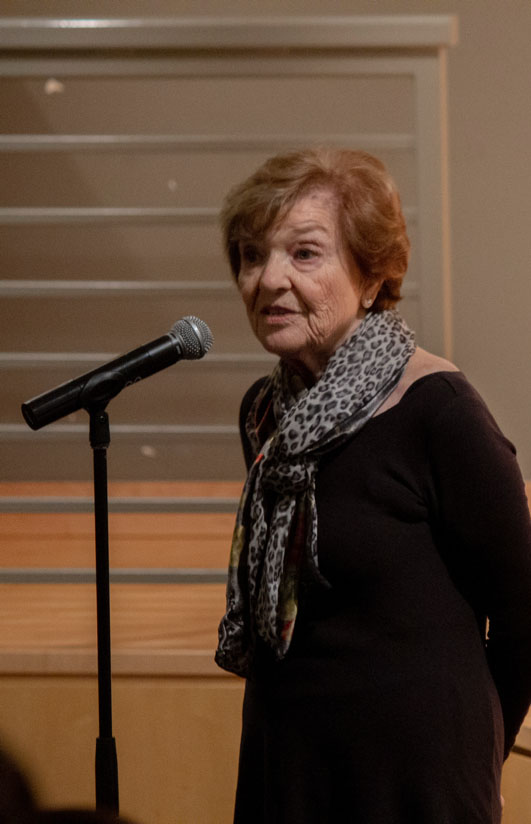 Remembering the Holocaust
Holocaust survivor, Estelle Nadel, shared her story with students, staff, and faculty in The Den on November 7th. Nadel was born in Poland, where she was a young child during the war. She hid in an attic with one of her brothers for two-years, until taken by Gestapo. She escaped from prison by squeezing through window bars and jumping a fence, and was helped to safety at an aunt's house, where they hid for two more years. She moved to America with her brothers after liberation, and was placed in foster care.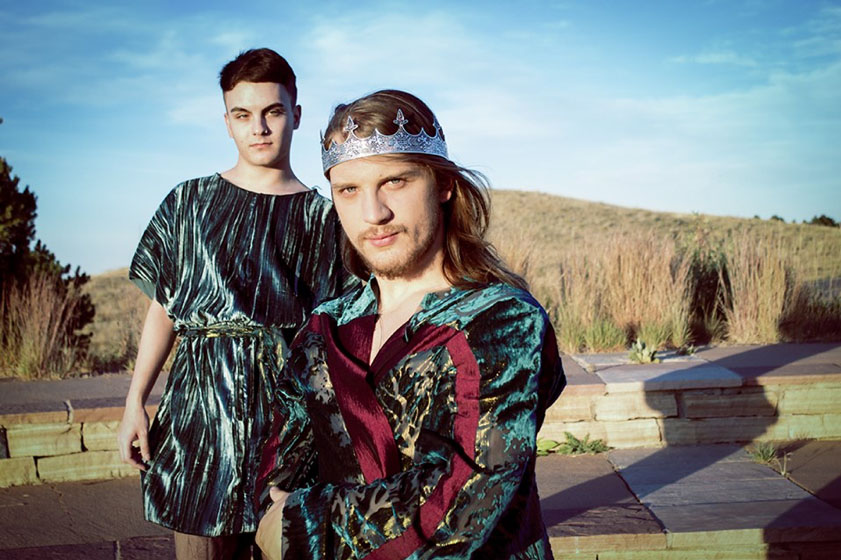 Macbeth
IRRCC Theatre Arts and Dance presented the iconic tragedy of Macbeth, written by William Shakespeare and directed by Wren Barnes. It was performed in the Red Rocks Community Theater on November 7th, 8th, and 9th. For this production of Macbeth, many roles in the show were performed by actors of the opposite gender than performed traditionally.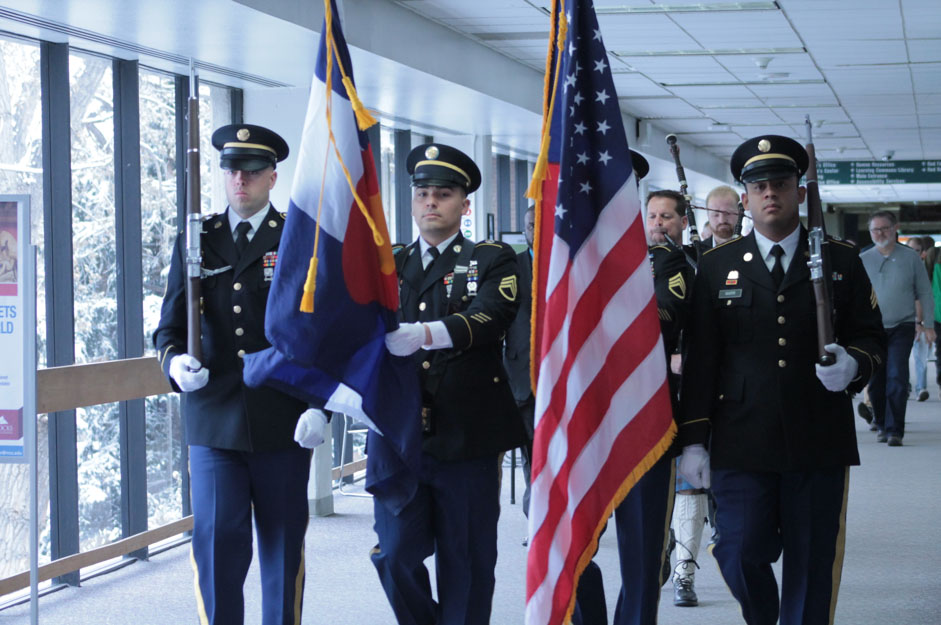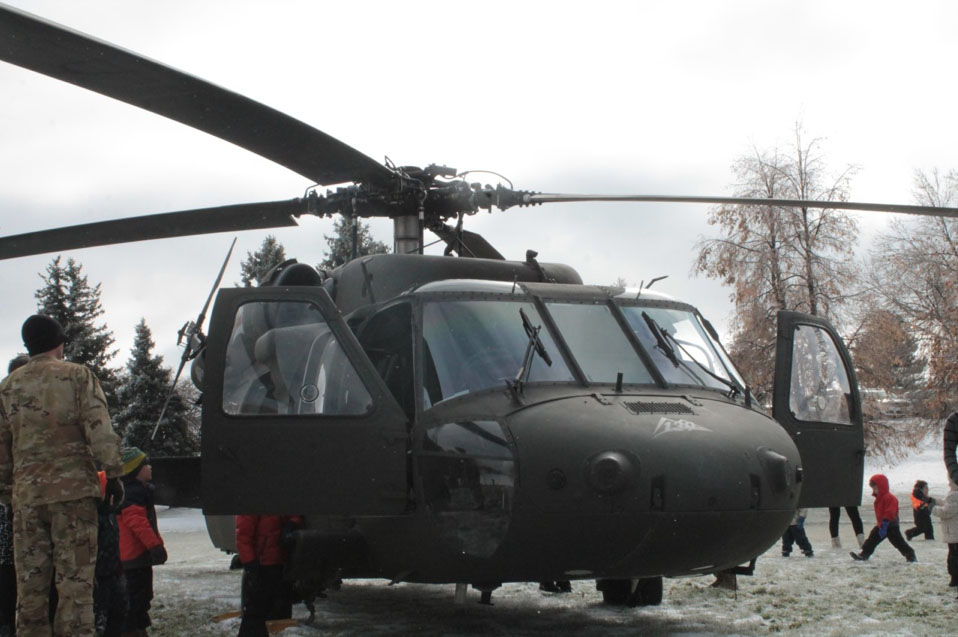 Veterans Day Celebration
ARRCC honored those who have served with several events including a flyover above campus, procession down the Great Hall with a bagpiper, POW/MIA Empty Table Ceremony, and a panel of poetry and passage reading hosted by the RRCC Student Veteran Association (SVA).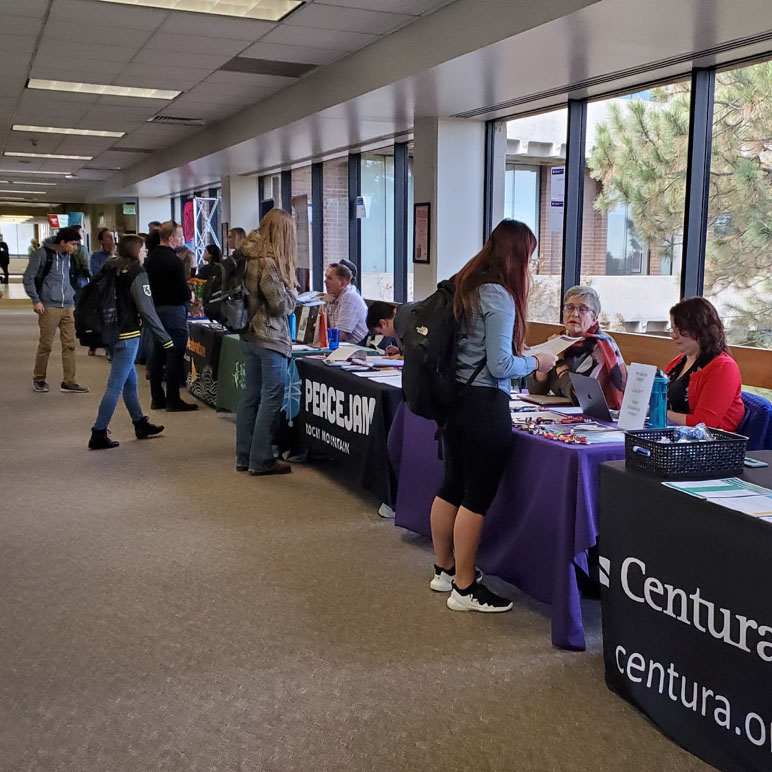 Internship Fair
In celebration of National Apprenticeship Week (Nov 11-17) and Colorado Apprenticeship Month, RRCC hosted an Internship Fair on The Bridge where students could engage with various employers offering internship opportunities. Some of the attending organizations were Colorado Parks and Wildlife, City of Denver, Martinez Associates, Museo de las Americas, and many more.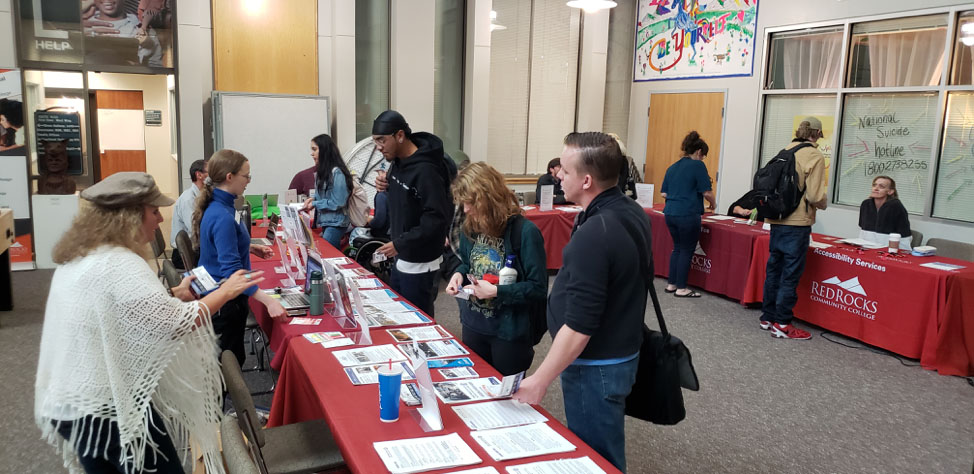 Money Matters Fair
Students had the opportunity to participate in an interactive fair in which they could learn more about planning for academic and financial success. The fair had a travel theme with the destination being academic and financial success and the trip itself serving as the academic and financial journey. Students picked up a Financial Boarding Pass and were entered into a drawing for a $500 tuition certificate if they correctly answered the 6 questions on the pass. Students also received assistance with 2020-21 FASFA completion and were able to meet RRCC's Work Study Coordinator for more information on available on-campus jobs.
October 2019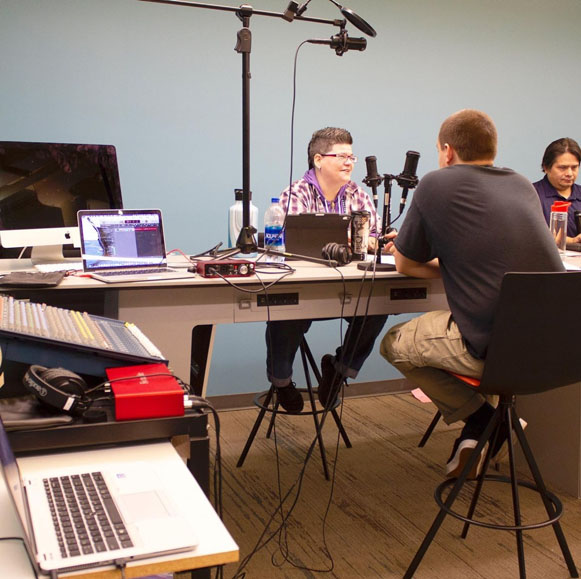 Radio Red Rocks
Radio Red Rocks, RRCC's new internet radio station, launched on Oct. 1st and is available for streaming at rrcc.edu/radio-red-rocks.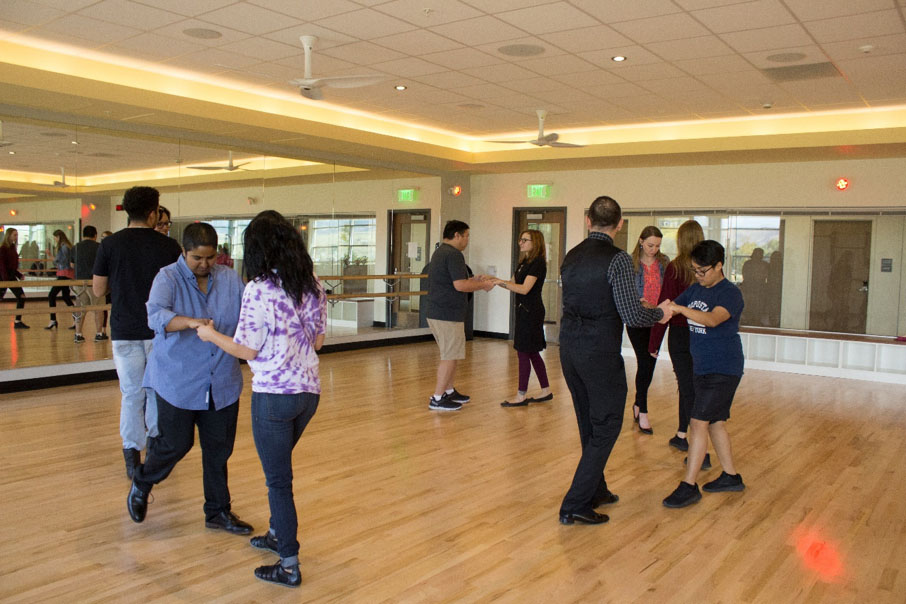 Salsa & Salsa Party
For the culminating event of Latinx Heritage Month, The Student Recreation Center (SRC) hosted a Salsa and Salsa Party. Students first enjoyed a delicious salsa bar before participating in a Salsa dance lesson led by a professional dance instructor from Arthur Murray Dance Studio.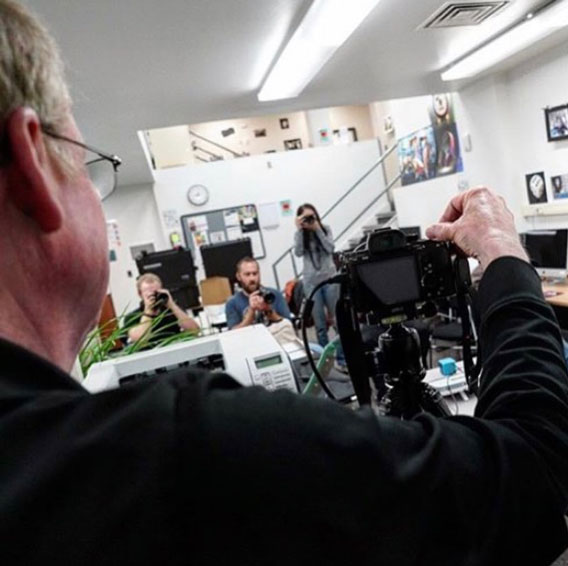 Veteran Art Initiative
Through a partnership with The American Society of Media Photographers, RRCC hosted a free 4-hour photography and printing workshop for veterans, providing instruction and hands-on experience. Their completed projects will be displayed in a Gallery at RRCC in November. For more information on the event or to register, click here.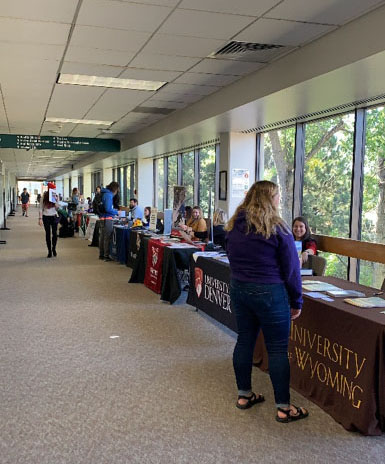 Transfer Fest
In celebration of Colorado Free Application day, RRCC held a Transfer Fest for students. This event offered an informative session on the transfer process from various transfer representatives and RRCC Alum. The representatives later provided assistance in completing transfer applications and personal statements.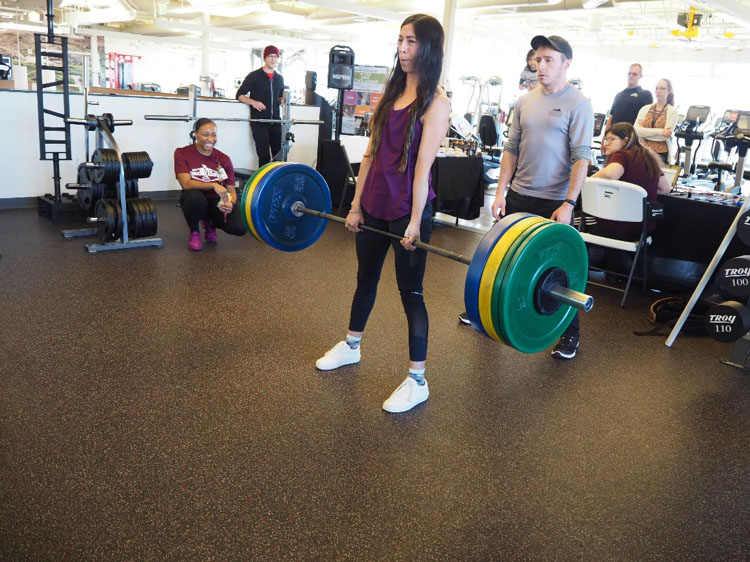 Strong as a Fox 1st Annual Deadlifting Competition
As part of their FIT-WELL Programs, the SRC hosted their 1st Annual Deadlifting Competition to allow students to test their strength. The competition offered both men and women weight divisions with each participant being judged on their best lift out of 3 attempts.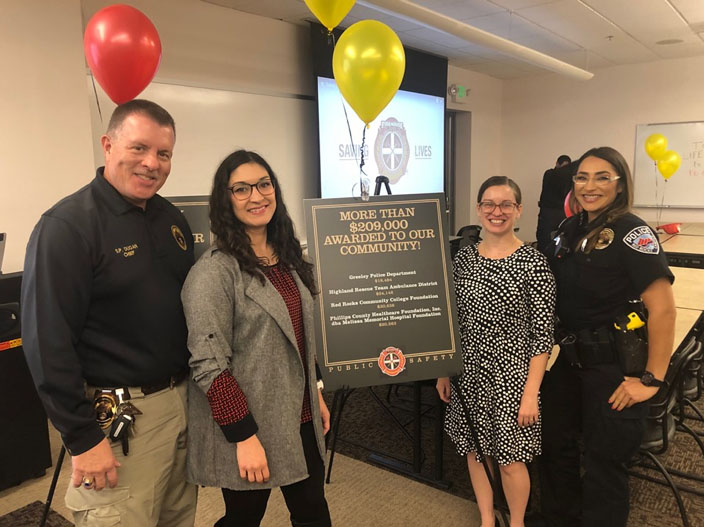 Grant from Firehouse Subs Public Safety Foundation
RRCC Foundation was awarded a $30,636 grant from Firehouse Subs Public Safety Foundation. These funds will be used to purchase new radio equipment for the RRCC Campus Police Department.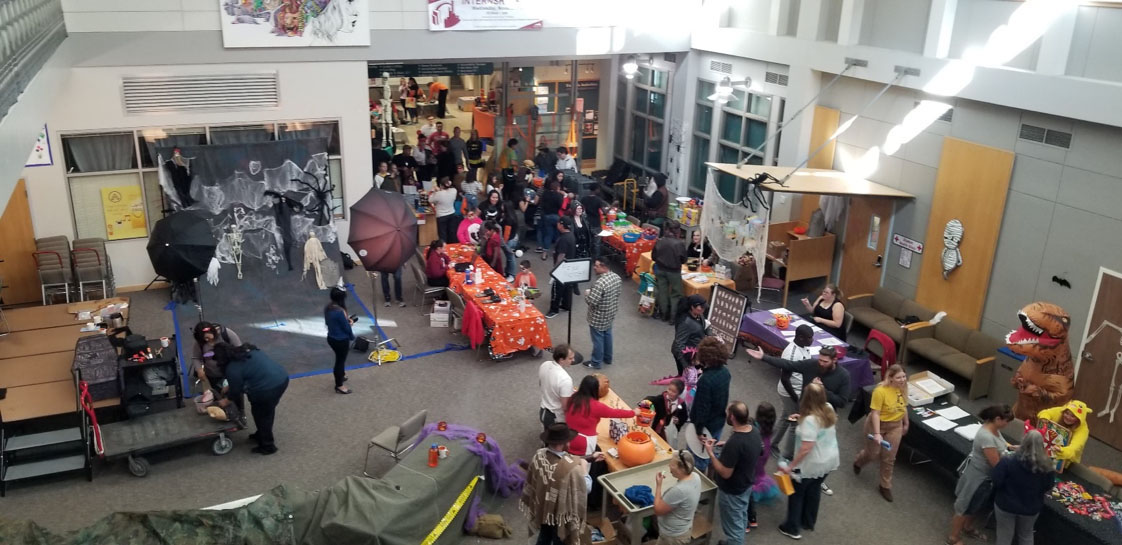 Trick or Treat Street
RRCC provided a haunted house, games, food, and candy for children (12 and under) of staff, students, and faculty. Approximately 300 individuals attended the event. The RRCC IDEA Institute provided Introduction to Engineering students with the opportunity to build the haunted house.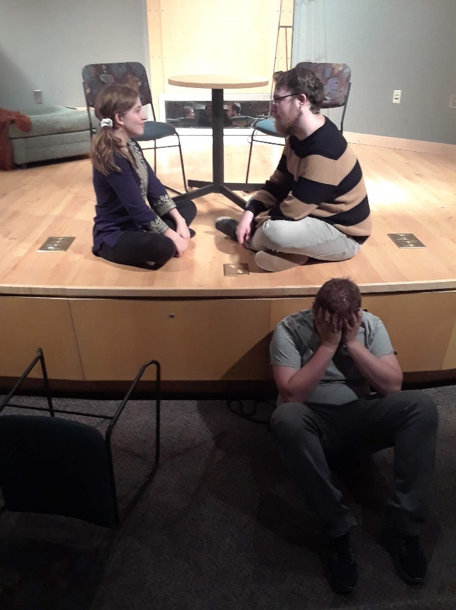 Shut Up and Let Me Talk
RRCC Theatre Arts and Dance presented the U.S. premiere of Shut Up and Let Me Talk, adaption by Maru Garcia, based on an original play by Humberto Leyva. The performances took place in the Den at RRCC.
September 2019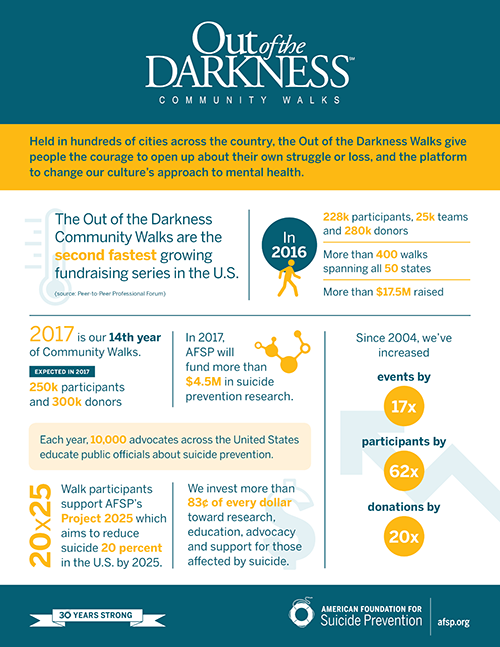 Out of the Darkness Denver Metro Walk at Coors Field
In support of the mission of the Red Rocks Community College (RRCC) Healthy Minds Resource Center, students were able to join over 4,000 individuals in a 3+ mile walk hosted by the American Foundation for Suicide Prevention (AFSP). This was the 5th annual Denver Metro Out of the Darkness Community Walk that serves to bring awareness and raise money (through donations) for AFSP which will be used to conduct research, develop beneficial programs and policies, and help those who have suffered the loss of a loved one. Attendees were also able to check out the accompanying Resource and Exhibitor Fair tables offering representatives from mental health organizations and other supportive businesses.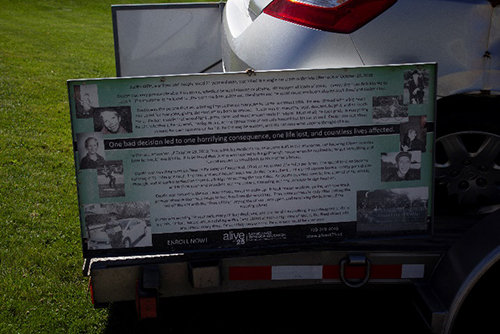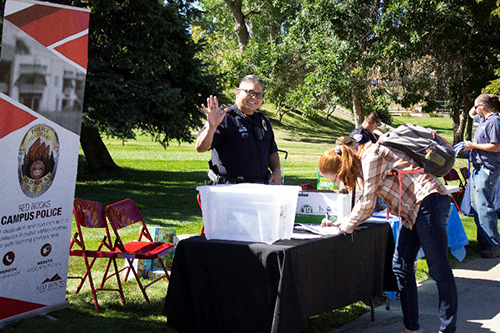 Safety Fair Lakewood Campus South Lawn
On Wednesday, September 25th RRCC Lakewood hosted a Campus Safety Fair on the South Lawn providing safety tips, demonstrations, giveaways, vendors, RRCC academy information, and the launch of the eBodyGuard app. The Fair ran from 11 am – 3 pm and was open to the public, as well as students and faculty. For more information about the RRCC Emergency and Public Safety Department visit https://www.rrcc.edu/emergency-public-safety. To learn more about the upcoming eBodyGuard app visit https://youtu.be/wFnYopQByxQ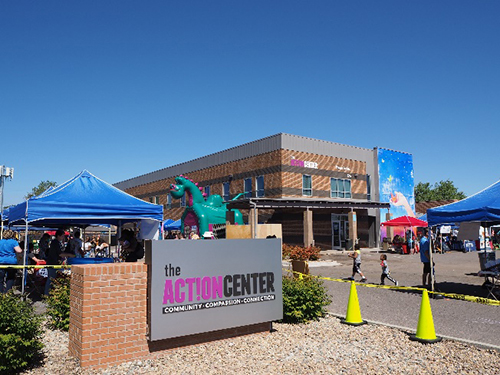 Action Center partnership with RRCC
Through a partnership with RRCC, The Action Center announced on September 14th that it will be reopening its overnight shelter, providing 6-12 students with housing each semester. Of all the stressors of college life, one of the most pressing for some students can be housing security. "By providing students a place to call home, we are helping them build a pathway to success, which will hopefully lead them to do bigger and better things" – Dr. Michele Haney.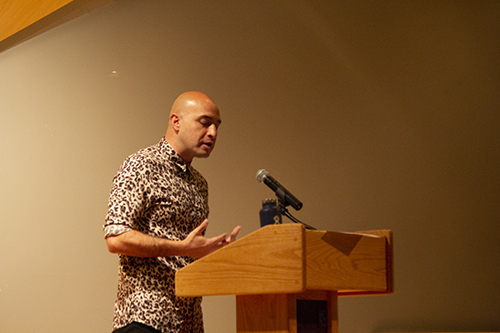 Latinx Heritage Month
RCC offered various events in celebration of Latinx Heritage Month which lasted from September 16th to October 15th. Colorado Poet Laureate, Bobby Lefebre gave a very powerful performance concerning topics of social justice in The Den on September 18th.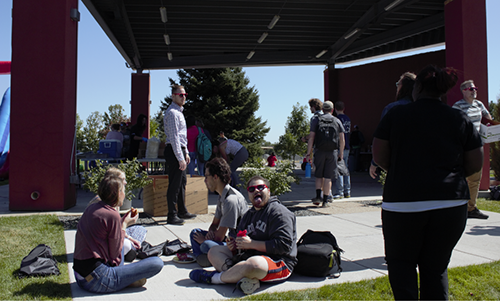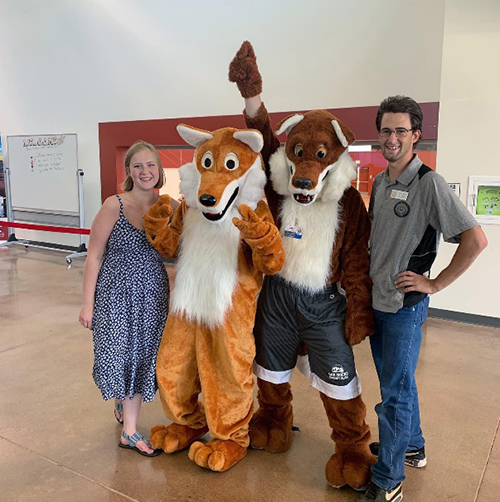 Party on the Rocks
On September 12, 2019, we threw a Party on the Rocks in celebration of Red Rocks Community College's 50th Anniversary. The event was open to students, staff and community members. Food, drinks and snacks were provided and tons of fun. There was a giant inflatable obstacle course, a huge game of beer pong played with 3 foot cups and soccer balls (no beer), Archery tag, music and much more.
August 2019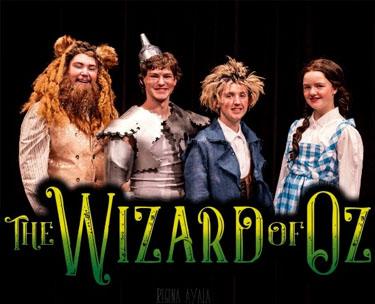 August 1-4 Wizard of OZ
Red Rocks Community College (RRCC) Theatre Arts and Dance in collaboration with Westminster Public Schools presented The Wizard of Oz. Audience members were treated to a unique combination of nostalgia for the classic movie and also a new twist for this production—steam punk Oz. A collaborative artistic team from RRCC, Westminster Public Schools, and the professional theatre community in Denver combined their talents over the summer to work with students and community members to create a memorable experience. RRCC engineering students in the IDEA Institute also contributed by creating the imposing Oz head, complete with robotic bells and whistles.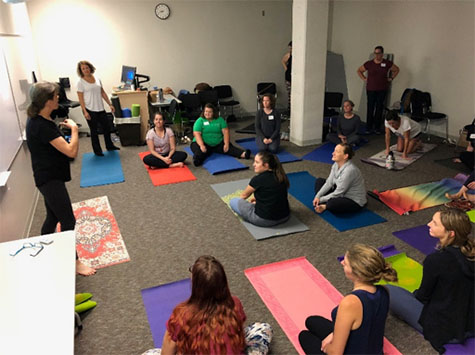 August 12 Core Interpreters
CORE Interpreters is launching here in Colorado! A team of sign language interpreters are collaborating to make the field a better place for all. CORE Interpreters exists to provide a space for sign language interpreters to grow their skills and develop a network among other interpreters through mentorship CORE is an innovative and dynamic mentorship program designed to give interpreters at various levels a chance to grow, network, and support each other in developing their skills.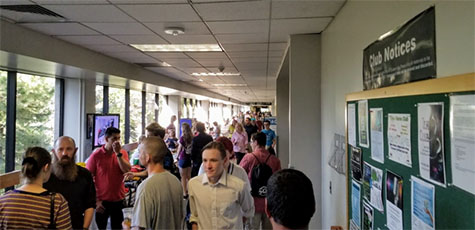 Aug 13 Welcome Night
RRCC Lakewood campus launched our 50th anniversary with the 2019-2020 school year at Welcome Night with lots of fun events for new students. With 1,000 people in attendance including friends and family, Student Life and the Rec Center had games, clubs, door prizes, swag, and snacks for attendees.

50th Anniversary
Established in 1969, Red Rocks Community College delivers high-quality, affordable education programs leading to two-year degrees or professional certificates. Red Rocks is the first Community College to offer a master degree in physician assisting as well as a bachelor degree in Water Quality. The College serves over 13,000 students per year online and at campus locations in Lakewood and Arvada. Help us celebrate our 50 years throughout the year with lots of events for students and the community. If you would like to know more about our 50 years visit our website at www.rrcc.edu/50