Student Wellness
Welcome to the Student Wellness Program!
The Student Wellness Program at Red Rocks Community College is dedicated to bettering the health and well-being of each student. This program will offer programs that will focus on the 6-dimensions of wellness, which includes physical, spiritual, social, emotional, environmental and intellectual health. 
Take a Free Wellness Assessment to understand where you are on the wellness wheel. Also, you can access the 6 Dimensions of Wellness Handout HERE.
Click Here or on the image below to access the assessment. Once complete, please fill out this Wellness Survey to provide the Wellness Team with information necessary to better serve YOU!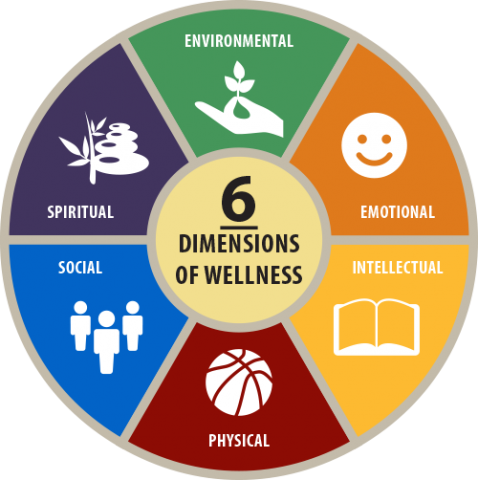 ---
Join the Student Wellness Club!
Are you interested in joining the Red Rocks Community College Student Wellness Club? Do you have a passion for student and campus wellness? We are NOW ACCEPTING rolling applications for the Spring 2019 semester. 
If you have questions, please email, Executive Chairperson, Campus Wellness Steering Committee, Bre'una Keeton.