Earn a BAS Degree in Water Quality Management Technology
Join our Bachelors (of applied science) Party!
Celebrate the graduation of our first Bachelor's student and share your experiences with other students by participating in these events on April 25:
1:00 pm – 1:30 pm Welcome & BAS Information
1:30 pm – 2:30 pm Movie Screening: Watershed
2:30 pm – 3:00 pm Water Activities and Snacks
3:00 pm – 4:00 pm Water Career Discussion
4:00 pm – 4:30 pm BAS Internship Presentation
4:30 pm – 5:00 pm BAS Info Session
 All events are in the Den (by the coffee shop) in the main building! See you there!
We are prepared to offer the FIRST Bachelor of Applied Science (BAS) degree in Water Quality Management Technology in Colorado!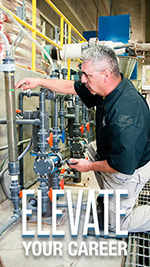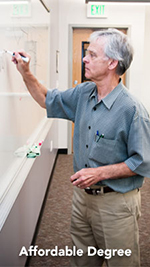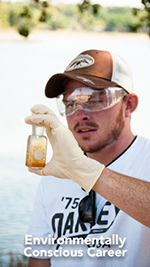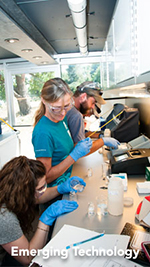 Steps for Admission to the NEW Bachelor of Applied Science Degree
1) Attend a BAS Information Session and/or Interview with the Water Quality Management Technology department. To schedule a visit, please contact the program director, Summer Waters, at: Summer.Waters@rrcc.edu
2) Complete the free application for admission to Red Rocks Community College
3) If you are a Colorado resident, apply for the Colorado Opportunity Fund (COF). Issues? Contact Student Records, 303.914.6254
4) Complete the online Red Rocks 101 Orientation (required)
5) Apply for Financial Aid (if applicable)
6) Complete the BAS Application (attach unofficial transcripts)
7) Register for BAS upper division classes after receiving acceptance letter from Admissions
8) Send official transcripts to Red Rocks Community College
Send any transcripts that will be applied to this degree completion
Address: Red Rocks Community College C/O Student Records Box 8 13300 W. Sixth Ave, Lakewood, CO 80228-1255
Unopened official transcripts can also be hand delivered to the admissions department
To talk with someone in the department about the BAS degree, contact the program director, Summer Waters at: Summer.Waters@rrcc.edu
Bachelor of Applied Science Resources:
Careers in Water Quality Management
|  Job Name |  Education Needed |  Annual Salary (CO Median) |
| --- | --- | --- |
| Chemistry Lab Technicians | AAS | $41,470 |
| Conservation Scientist | BAS | $63,130 |
| Environmental Compliance Officers | BAS | $65,710 |
| Environmental Engineering Technicians | BAS | $52,510 |
| Environmental Engineers | BAS/Masters | $84,040 |
| Natural Science Managers- Water Resource Specialists | BAS | $119,460 |
| Waste and Wastewater Treatment Plan and System Operators | AAS | $50,540 |
| Water Pollution/ Environmental Scientists and Specialists | BAS | $43,000 |
| Hydrologists | BAS | $91,990 |
View or download the full table for more details on employment rates and job growth

Data gathered from O*Net