Learn the art of fine woodworking at Red Rock Community College
Lutherie? Luthier? Say what?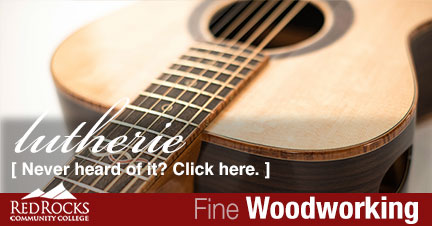 Lutherie [LOO-ter-ee]- the craft of making stringed instruments like guitars.
Luthier  [LOO-tier] -is someone who makes or repairs lutes and other instruments.
RRCC is unlike any other woodworking program in the Front Range. We offer a unique and intensive hands-on program in such fields as lutherie or guitar building, furniture making and turning. Our degrees and certificates are suited to fit your goals, whether it's pursuing a career in woodworking/lutherie, or merely honing your skills as a hobbyist.  The approach we take is a combination of old-world and modern techniques, providing the most comprehensive woodworking and lutherie education available in the region. The breadth of experience at Red Rocks is second to none. We provide a variety of excellent courses in three paths of learning - furniture, craft and lutherie. Our classes are scheduled in the day, evening and during the weekend in order to allow students to further their education without interrupting their careers.
The average class size is 12 students. Each class with 10 or more students will have a teaching assistant as well as the instructor. The school is located within the foothills of the Rocky Mountains, in Lakewood, Colorado.
Fine Woodworking Intensive :: Two years of craftsmanship classes available in a 9-month intensive.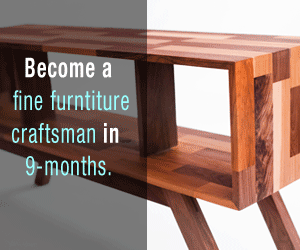 This full-time course features comprehensive, hands-on training in furniture making.  Learn carving, finishing, and joinery taught by faculty with master's degrees in fine art in nine months!   This traditional craft is augmented by advances in technology, including state-of-the-art CNC laser cutters and CAD equipment. 
Class meeting time:  Monday-Thursday, 10 a.m. - 3 p.m. Click here for more.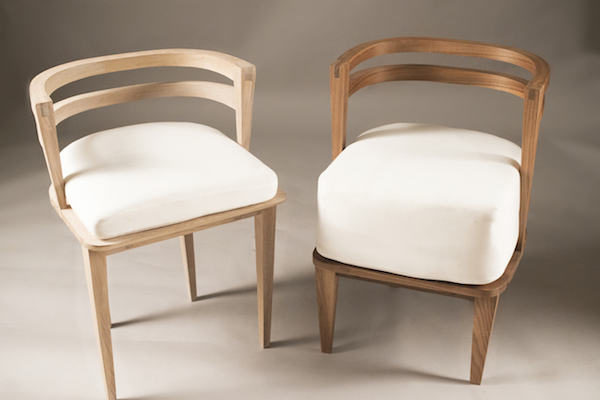 Molly Wilkinson
Photos by Leane Mahanke.