STEM at RRCC
Begin your path to transfer into a STEM field at RRCC
RRCC provides students with strong academic programs in STEM fields, and many opportunities to get hands-on experience both in and out of the classroom.  Whether through a biology research experience, Engineering Club workshop, or real world project in the IDEA Lab, RRCC has many programs where you can develop friendships with students who share similar academic and career goals, find support for your learning, and gain confidence in STEM!
Engineering students - New mentoring programs!
Become part of a community of STEM students who share the goal of transferring into an engineering program by joining Engineering Pathways. Engineering Pathways provides transfer advising, guidance on internships, scholarships and networking opportunities, as well as general learning support.
Students who identify as either low-income and/or first-generation (LIFG) are encouraged to apply to STEM Scholars. The college has received a $500k grant from the National Science Foundation to provide mentoring, research experiences, and learning support to enhance success of LIFG community college students in STEM. STEM Scholars are eligible to apply for paid positions in the STEM Scholars Summer Research Experience.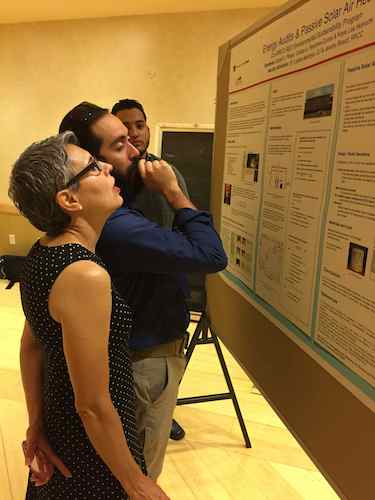 Become innovative in the IDEA Lab
The RRCC IDEA Lab has received a $15,000 grant from Xcel Energy to fund hands-on STEM outreach. In the IDEA Lab, students work collaboratively on real-world technical design challenges. The IDEA Lab provides workshops on engineering design, clinics on 3-D printing, technical mentoring on project ideas and assistance finding resources to develop project ideas. The IDEA Lab is located in the library. Stop by and start your own project or see what students are working on. More about Xcel Energy at xcelenergy.com.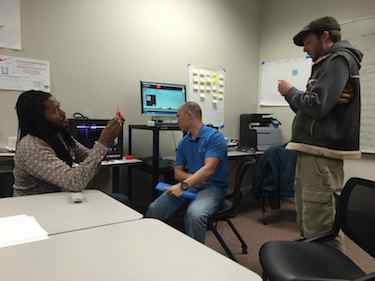 Cyber Security Scholarship Program (CSSP)
Red Rocks Community College (RRCC) is implementing a Cyber Security Scholarship Program (CSSP) to enroll academically achieving, but financially needy incoming freshman and current students, as full-time Computer Information Systems (CIS) majors with an emphasis in Computer Security Specialist, Programming Specialist, Web Development or Networking Specialist.
STEM at RRCC includes: