Welcome to Phi Theta Kappa
Upcoming Dates
March 18, 5:30-7:00 PM                New Member Induction Ceremony    Community Room
April 13, 1:00-2:00                       Member Meeting                               Mt. Evans Room   
April 14, 5:00-6:00                       Member Meeting                               Mt. Evans Room  
April 16, 4:30-7:30                       Open House                                      Lakewood Campus
April 23, 6:00-8:00                       Open House                                      Arvada Campus
2015-2016 Chapter Officers

President:            Christa Roberts        croberts62@student.cccs.edu
Vice-President:  Barbara Goodnight   bjgoodnight@student.cccs.edu
Vice-President:  Stevie Hildebrandt   shildebrandt@student.cccs.edu
Vice-President:  Jayde Thompson      jthompson91@student.cccs.edu

Carolyn Mattern 
Chapter Advisor
carolyn.mattern@rrcc.edu
http://www.facebook.com/alphakappasigma
http://www.ptk.org
How do I join Phi Theta Kappa?
New members are invited to join during the spring and fall semester.  To be eligible students must:
Be currently enrolled in college-level courses at RRCC
Be degree-seeking
Have a cumulative 3.5 GPA
Have completed 12 college-level credits at RRCC
Invitations are sent to eligible students in early February and early September.
Alpha Kappa Sigma returned from their annual international convention in April of 2014 with a record number of awards. 
PTK chapter advisor Carolyn Mattern, officers Savina Cancino, Rebecca Winters, and Cody Oldham, and regional officer Rita Erickson attended the conference, which took place this year in Orlando, FL.  Among their nine awards, RRCC's Alpha Kappa Sigma earned 7th place for Distinguished Chapter, which is selected from over 1,300 chapters in the world.
 
The chapter earned the following awards:
Distinguished Honors in Action Project
Distinguished Honors in Action Theme Award - "Culture of Competition"
Continued Excellence Advisor - Carolyn Mattern
Distinguished Officer Team - Savina Cancino, Rebecca Winters and Cody Oldham
Distinguished Officer - Savina Cancino
Distinguished College Project
Distinguished Chapter
Top 100 Chapters list
7th Finalist for Distinguished Chapter
The chapter won the Distinguished Honors in Action award for their research project, which focused on the Culture of Competition.  They studied the impact of competition among non-profit agencies and implemented a donation drive for three agencies as part of the project.

The team's awarding-winning "Distinguished College Project" is the Fox Star Challenge volunteer contest. Beginning last fall, students were encouraged to volunteer—on campus or within the community—with a goal of 5,000 total volunteer hours by the end of spring semester.  This week, the chapter achieved their goal.  One lucky student won a drawing for a free 3-credit class at Red Rocks.
Phi Theta Kappa is the International Honor Society of the two year college with over 1200 chapters worldwide. Membership is open only to students who meet the eligibility requirements. Our chapter, Alpha Kappa Sigma, plans activities throughout the year based on the society Hallmarks of Scholarship, Service, Leadership and Fellowship.
Alpha Kappa Sigma invites new members to join during the fall and spring semesters. Eligible students, those who have a 3.5 GPA and have completed 12 credits of 100 level classes and above, will receive a letter of invitation from the college president.
Spring 2015 Regional Convention
              
Alpha Kappa Sigma was recognized with the following awards:
Most Distinguished Chapter
Five Star Chapter Award
College Project-1st Place
Honors in Action Project, Theme 2-1st Place
Honors in Action Project-2nd Place
Distinguished Chapter Officer-Natasha Albrecht
Regional Week of Service- 1st Place
College Fish/C4 Competition-2nd Place

Spring 2015 Induction Ceremony
          
Have you made your "Commit to Complete Pledge"?
Take a look at our top 10 reasons for completing community college!
Nerd Nation
International Convention 2014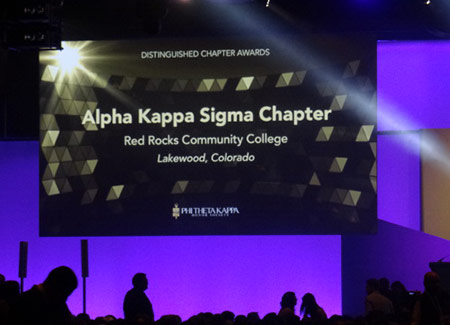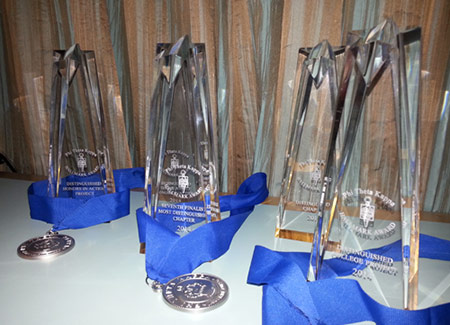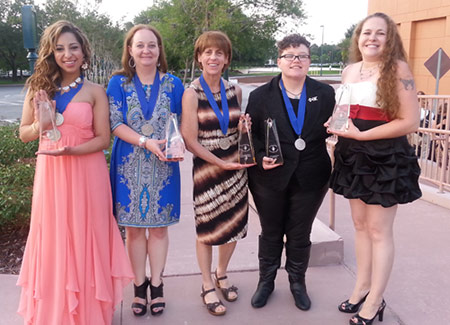 Spring Induction Ceremony 2014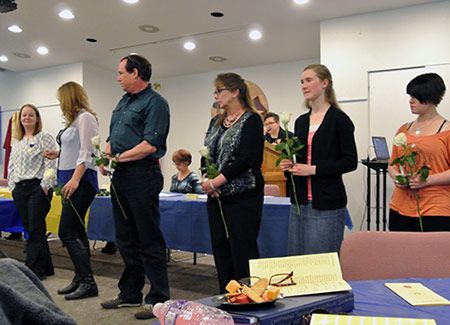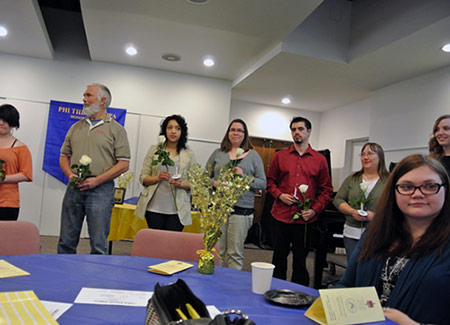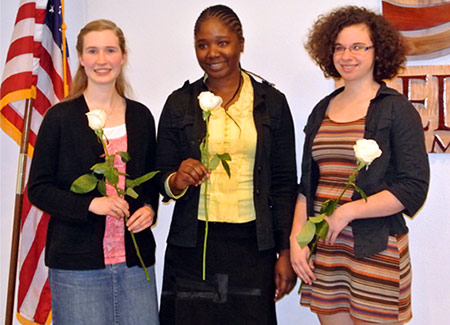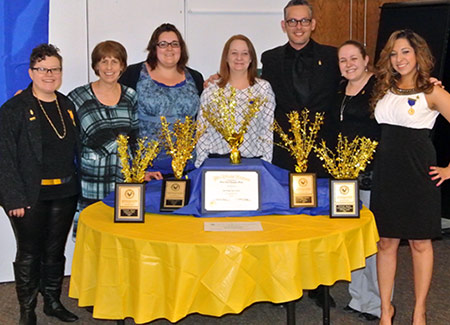 What are the benefits of being a member?
There are many opportunities for transfer scholarships, leadership development and service to the college and community. Members who become officers have opportunities to attend training and conferences at the regional and national levels.
What are some of the activities members participate in during the academic year?
Trick or Treat on the Rocks (a Halloween event for young children) Constitution Day, a research/service project based on the Honors Study Topic, a College Project to support the goals of the college, Relay for Life, Book Drives, Food Drives
What is the time commitment?
There is no requirement for service. Those who are interested in participating can volunteer for as little as an hour or two per event or as much as chairing a committee that works on a project over several weeks time.