International Student Services & Programs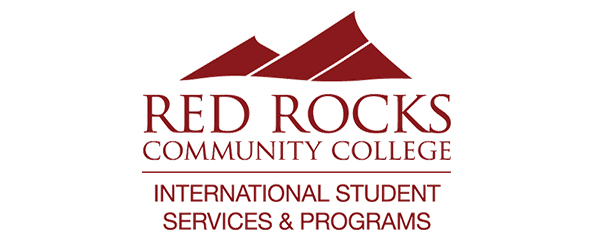 Welcome to the International Student Services & Programs department of Red Rocks Community College! Our department offers many services and programs for international and resident students. We are glad you have chosen Red Rocks, and we are happy to assist you in any way we can!
English as a Second Language (ESL)
Intensive, full-time, comprehensive and affordable English language program
Part-time, low-cost English language program
The Global Education & Innovation Institute offers innovative global education programs through international continuing education, credit and/or non-credit courses, and certificates.
The Summer Study Camp is an opportunity to explore academic and career paths in the sciences while becoming familiar with US customs and culture, and improving English skills. We also include a variety of exciting outdoor activities that Colorado has to offer. Traditional classroom and outdoor activities combine to create an exciting learning experience.
Red Rocks Community College offers transformative study abroad opportunities that blend accredited academic coursework with co-curricular travel. We also offer assistance with exploring and establishing long-term study abroad opportunities for students with a desire for a more in-depth international education experience.
---
Our Services:
Cultural Adjustment Advising and Support
---
Red Rocks Overview:
Clean, safe, and fun! Located in the quiet suburb of Lakewood (outside of Denver) in the beautiful state of Colorado
Small class sizes and friendly, professional teachers
Affordable tuition
Transfer agreements with universities throughout Colorado, so you can be sure that all of the credits you take at Red Rocks will apply to your Bachelor's degree. Most of your credits will transfer to any major US institution
Variety of two-year Associate degree majors available, such as Business, Computer Science, Computer Information Systems, Pre-Engineering, Pre-Nursing, Emergency Medical Services, Park Ranger Technology, Multimedia Graphic Design, and many, many more
Intensive English Program gives you a direct path from ESL to regular college classes
Enjoy exciting outdoor activities, like skiing, snowboarding, snowshoeing, mountain biking, rock climbing, hiking, and white water rafting, as well as amusement parks, museums, and shopping, just minutes from campus
Friendly, helpful International Student Services Office staff to help you with all your needs
Fully accredited by the North Central Association of Colleges and Schools
---
Meet Some of Our Students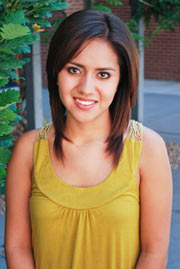 Cindy Amaya from Mexico.