Schedule and Catalog
2016-2017 Catalog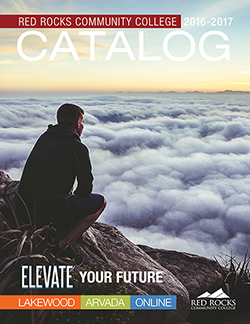 Searchable Online Catalog
Online print version (issuu.com)
Note: Courses are subject to change without notice. Please check The Rock for the most current course listings. Health Careers courses held at the Arvada Campus are listed under a separate Arvada heading in the Schedule.
---
Search for classes online
Search for classes online here
Already a student? Register for classes here!
Register for classes through the Rock (student portal)
New student?
Never too late to start! Classes offered throughout the semester.
"Late start" classes start at various times throughout the semester and are in various formats such as online, accelerated, weekend, etc. and can be found throughout the schedule listed along regular 15-week classes.
View the list of late start courses, along with other scheduling options, here.
Cancelled Class List
View the most current list of cancelled classes.
Schedule and Catalog Archives