First Year Experience at RRCC
What is First Year Experience?
First Year Experience (FYE) is a set of programs, events, services & people that support students to be more successful both academically and personally during their transition to college life.
We encourage you to watch this short video to learn more about FYE!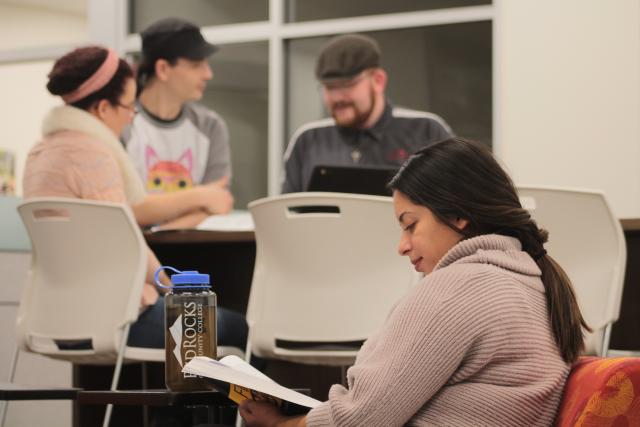 Upcoming Events
FYI SUCCESS SERIES
Join your peers at a variety of FREE activities designed with your success in mind! Browse the events promoted and make your plans –the more we see you, the more you gain. Everyone is welcome to attend theseon campus and remote sessions and one student will win a $500 tuition certificate! Check out event details via the D2L Virtual Student Union each week! MyCourses (D2L).
Orientation at Red Rocks Community College
The Red Rocks Community College student orientation is offeredin on campus and online formats. On campus sessions are hosted by Student Life.Orientation is MANDATORY for all new students and for all students returning to RRCC following a break of a year or more. It is designed to help students successfully navigate their college experience and will cover important topics such as academics, paying for college, success and support services, campus life and engagement, and next steps. Participating one of the orientation options will lift your registrationhold. The orientation instructions can be found here.
Study and Success Resources
30 Ideas to Get Movin' Handout
College Reading Handout
Concentration and Memory Handout
General College Study Tips Handout
GREAT Note Taking Handout
High School vs College Handout
Learning Preferences Handout
Procrastination Handout
Sleep Well, Eat Well for Better Brain Health Handout
SMART Goal Setting Handout
Stress and You Handout
Taming Tests Handout
Test Prep Checklist Handout
Test Taking Tips Handout
Time Management Handout
Important Resources for New Students