Student Life at Red Rocks
Both RRCC Student Pantries are open! Visit our non-need based food programs at either campus. Learn more about our food programs HERE.
For a list of RRCC and local community resources visit our comprehensive list here.
Check out the Student Life publication, The Daily Dispatch, for all of our department's latest information and events!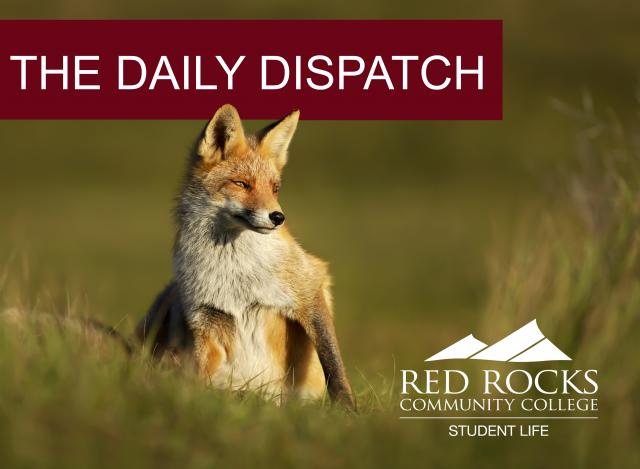 Mission
Student Life's mission is to develop academically successful students who are committed to personal growth, leadership, and service through inclusive co-curricular programming.
Vision
Student Involvement
Three Pillars
Involvement
Campus-wide Programs
Student Clubs
Leadership
Service
Regional service opportunities
Learning Domains
CAS (the Council for the Advancement of Standards in Higher Education) is a nationally-recognized leader in the Student Affairs profession, whose primary mission is promote the improvement of programs and services to enhance the quality of student learning and development. CAS has identified six student learning domains that aid in measuring student learning and development. In an effort to align ourselves with our profession's national standards, we have chosen to adopt the six learning domains as our guiding framework for Student Life's assessment efforts. 
Knowledge Acquisition

Cognitive Complexity

Intrapersonal Development

Interpersonal Development

Humanitarianism & Civic EngagementUpdat
Practical Competence