The College Gateway Program Works!!
"Photo Voice" Returning Citizens Through A Different Lens PDF
Gateway starts with the toughest population.
We instill hope through support.
We retain and graduate students.
We prepare students for schools and jobs.
We reduce recidivism and substance abuse.
We improve quality of life.
(Click here to see results from our most recent survey.)
A Gateway Perspective
"…a curriculum and support system that encourages you to use your skills and abilities in new ways, so you become a successful contributor to your family and community.
However, Gateway is about more than academics. We provide personal attention to students while combining traditional coursework with other life skills. Through mentoring, technical assistance, and other resources, we assist you in making positive changes in all areas of your life. Perhaps most importantly, College Gateway is a family. Participants enjoy fun activities such as picnics, holiday dinners, and clubs. Staff and students in the program truly care for one another, providing an on-going support system that encourages and celebrates each participant's success."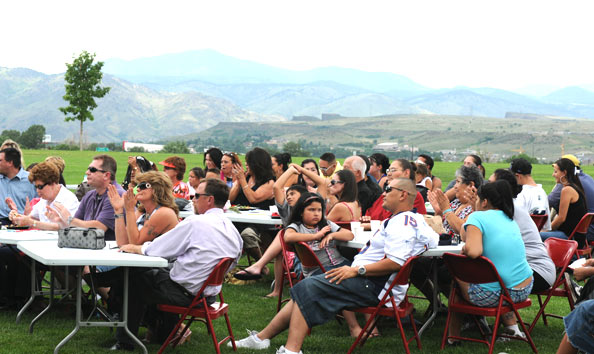 Gateway family function at RRCC.
What do graduates say about Gateway?
"I now have a better idea about what I want to do: continue my education."
"It helped me find myself and more."
"You all gave me hope."
"I moved on and have taken off in a new direction."
"Gateway helped me discover myself."
"They put me on track."
In short, Gateway works!
Gateway starts with the toughest population
They instill hope through support
They retain and graduate students
They prepare students for school and jobs
They reduce recidivism and substance abuse
They improve quality of life
Attends to the "Central Eight" criminogenic factors of offenders
Utilizes the Risk-Need-Responsivity model
A surprise element…?
(See case study by DU professor.)
Student Spotlight
Jessica Stovall attended the College Gateway program in 2006 and recently completed her BSN at Metro.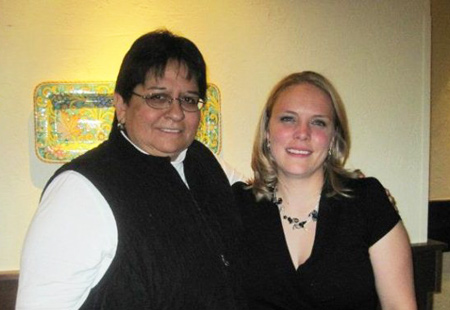 RRCC President's Comment on Gateway
Hear what our President, Michele Haney, has to say about the Gateway program. Listen or download (.mp3)