Student Recreation Center
WELCOME TO STUDENT RECREATION
Update as of 08/04/2020
SRC & AFC Facilities Will Remain Closed For the Fall 2020 Semester Due to COVID-19 Concerns
All SRC Fees have been waived for the Fall 2020 Semester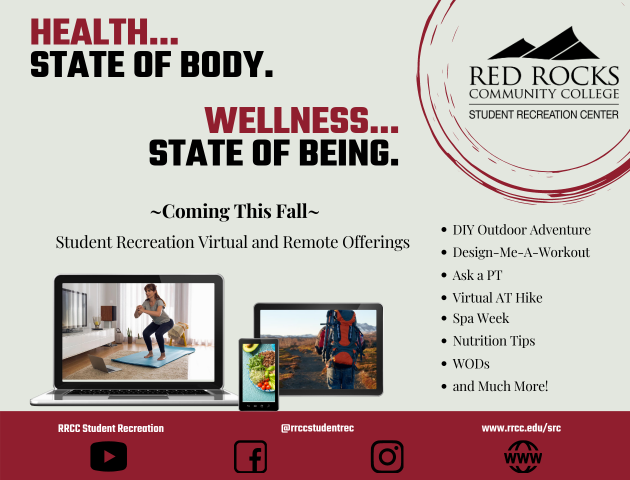 Although we wont be opening our facility, we will still strive to provide RRCC students with all of the reacreation resources needed to have a happy and healthy semester.
Please be sure to follow us on Instagram, Facebook and Youtube as we post new content every week.
Like and Follow Us On Social Media or Contact Us Today!
Mission Statement: Our mission is to inspire holistic wellness by engaging the Red Rocks community in developmental and educational recreation.